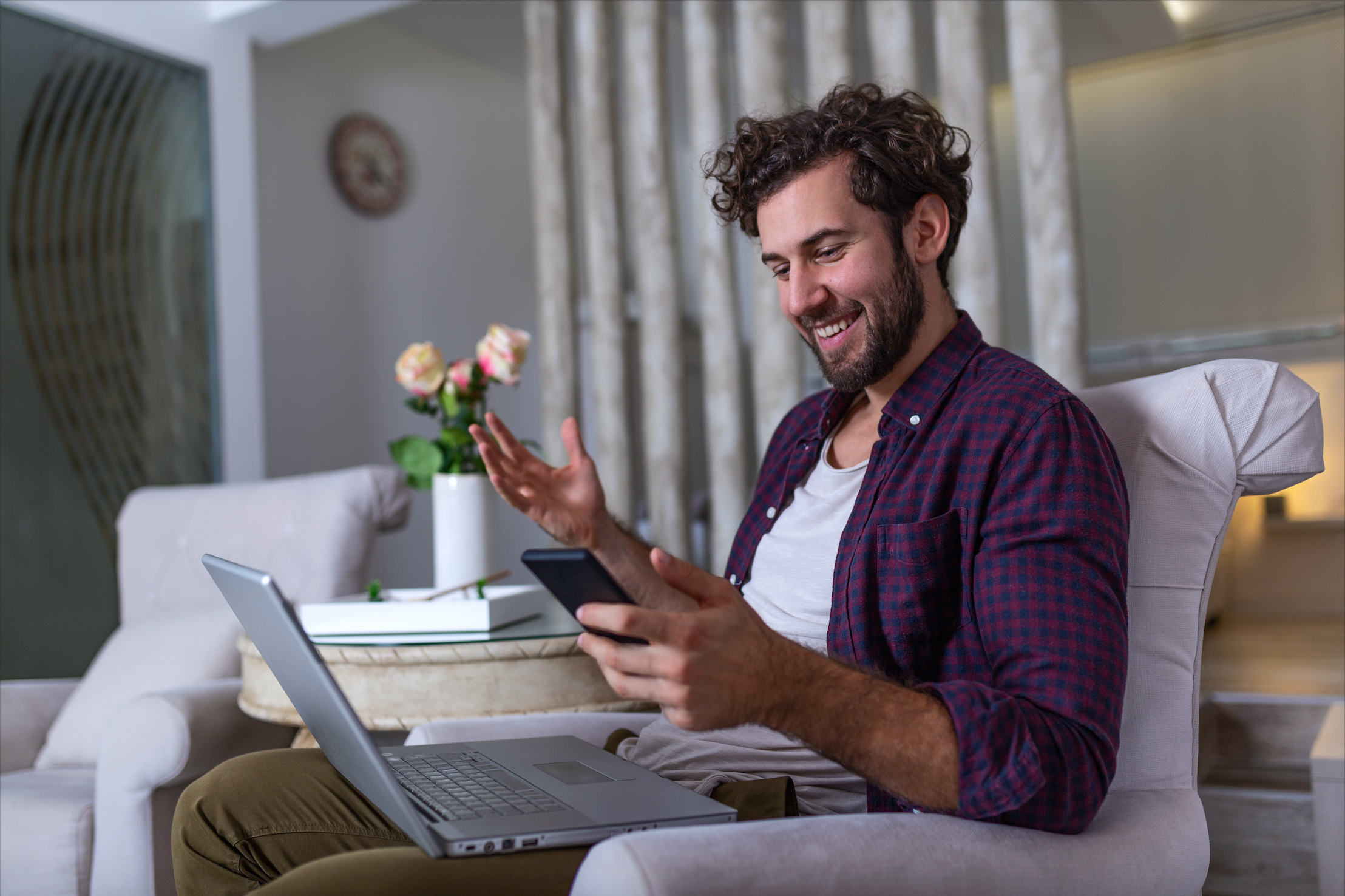 What does it take to move a business entirely online or relocate employees to work from home?
Although we realize not all our clients have the chance to move 100% of their businesses online, we would love to share with you our continuity plan and flexibility secrets.
Being a strong digital agency implies office-based collaboration and teamwork. However, throughout the years we have started implementing online work policies to accommodate meetings with individuals in remote locations around the world and coordinating our US and EU offices.
Here are some of the rules we implement across our business operations.
Transparency
Being a tight team and having strong internal management processes is a real advantage when setting up a remote office environment. Having self-motivated and competent employees is a must to avoid any disturbance to your processes.
Transparency plays a big role for us in terms of organization but also in terms of corporate culture. It's important for us to share information on a daily basis and coordinate the team's efforts on multiple projects. Our continuity plan relies on the project management tools we use daily and being able to connect with our clients and business partners over the phone.
Collaboration
Working together is the essence of our business. Our design workflow takes expertise across divisions. The alchemy of digital creativity happens by involving the right professionals at the right time during a project. Each phase is extremely important and could make or break the final result. Creating a website design or a digital campaign is a collaborative process. We encourage continuous feedback and hold company video meetings for teammates to share updates and ask questions.
Project Management Tools
Working remotely means managing the team 100% online. To do this, by using different software tools, including Jira, Basecamp, Slack, InVision, and Bugherd. We also use different channels of communication and document sharing like Google Drive, Dropbox, Skype, and Zoom.
Strong Company Culture
We believe in having strong office collaboration. We create value by including the entire team in regular meetings, gatherings, creative events, and Friday night games. Shaping daily synergies into digital teamwork is the most difficult part of working remotely. Our agency relies on creative sparks, brainstorming sessions, and fun activities to inspire its people and nurture talent. Some of those peer-to-peer activities are difficult to transfer online. The only way to keep the same energy in a remote environment is to establish a strong creative and leadership culture. We have been developing ours for years. Any new team members coming onboard are directly immersed in our vision. Because of it, moving to a remote office environment is not going to change the way we relate to each other as part of a tightly connected team. To replace our office activities, we gather online in large Zoom conferences. We share fun tidbits of our day on Skype and we connect with our teammates over the phone.
We Encourage Innovation
As a team, we are committed to curiosity, constant learning, and experimenting with new technologies. Whether working from home or from our office, we encourage teammates to develop their skills, set new goals, and create opportunities for growth. There's no such thing as a "comfort zone". As digital people, we live to learn. We operate a business that is bound to innovation. When new software comes about, we want to be the first to learn it, experiment with it, and integrate it into our workflow. We share knowledge internally and advocate collaborating within different teams.
Keep Inspired
During lockdown, we find fun ways to interact online and spark imagination. We organize virtual hangouts to let people discuss any topic they'd like in an unstructured format. We also have several Skype groups and Facebook groups encouraging creative ideas.
Stay Connected
We do what we do because we love it. We are excited to develop projects and work with our clients. The office environment we work in is built on the spirit of creativity, freedom of imagination, teamwork, and the joy of a job well done. It doesn't matter if we are working remotely or within our office walls. At the end of the day, it's our passion that keeps us connected and focused.
Productivity Boost
Studies have found that remote working has positive effects on team productivity and the happiness and general wellbeing of employees. In the same research paper were outlined the following benefits: remote work reduces unscheduled absences, saves time and money to commute, cuts down wasted meetings, improves employee satisfaction, and increases collaboration.
The key to eDesign's remote office workflow is teamwork. We aim to employ the best people in the industry that adhere to our company values. Our philosophy is built around four pillars. We love what we do. We prioritize quality. We keep learning daily. We value our team and put people first. Those are our 4 keys to a remote team culture.
To connect with us, just say hello@edesigninteractive.com. We would love to discuss your next web design project or digital campaign.