It's been a very busy month at the offices. Between the holiday buzz, the New Year's cheer and the last few runs of stimulating campaigns, we've managed to develop and release 10 new projects. All web designs are very different from one another and very exciting.
Here's a sneak peek behind the scenes of our team's recent work.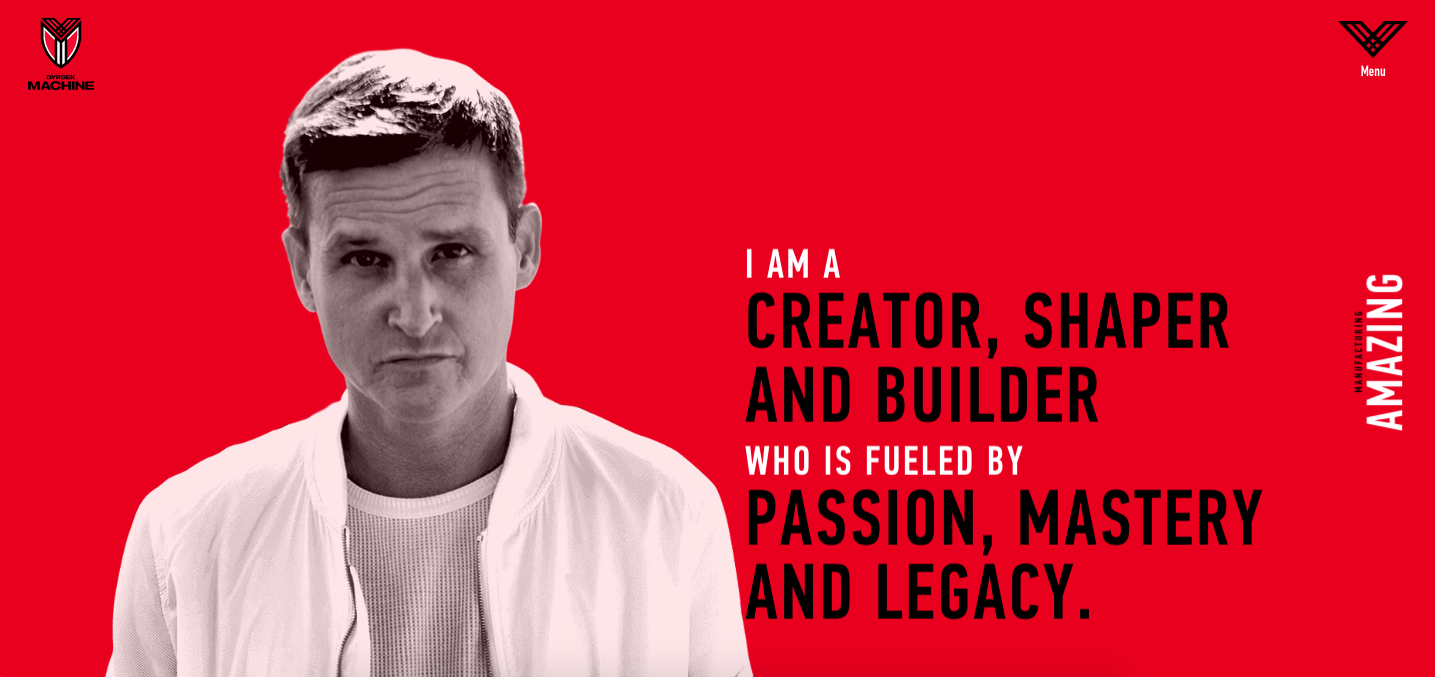 Dyrdek Machine
Dyrdek Machine is a one-of-a-kind venture studio that offers the unique opportunity to create a brand with passionate celebrity serial entrepreneur Rob Dyrdek. The studio is a hybrid between a master brand builder and a venture capital firm. The platform brings Rob's ability to foster ideas, curate individuals, and create thriving businesses.
It was an ambitious endeavor that began with targeted market research.
"Working hand-in-hand with Rob and his team was an exciting experience. The process was highly collaborative every step of the way", commented Vincent Mazza, Partner at eDesign Interactive.
Our team was extremely proud to be a part of this project and play the agency role providing strategy, design, UX, and development. Next, we will help Dyrdek Machine launch its Shopify e-commerce experience for branded merchandise, further building buzz for prospective Do-Or-Dier® founders.
Have a look at Dyrdek Machine's case study.
See the final website design.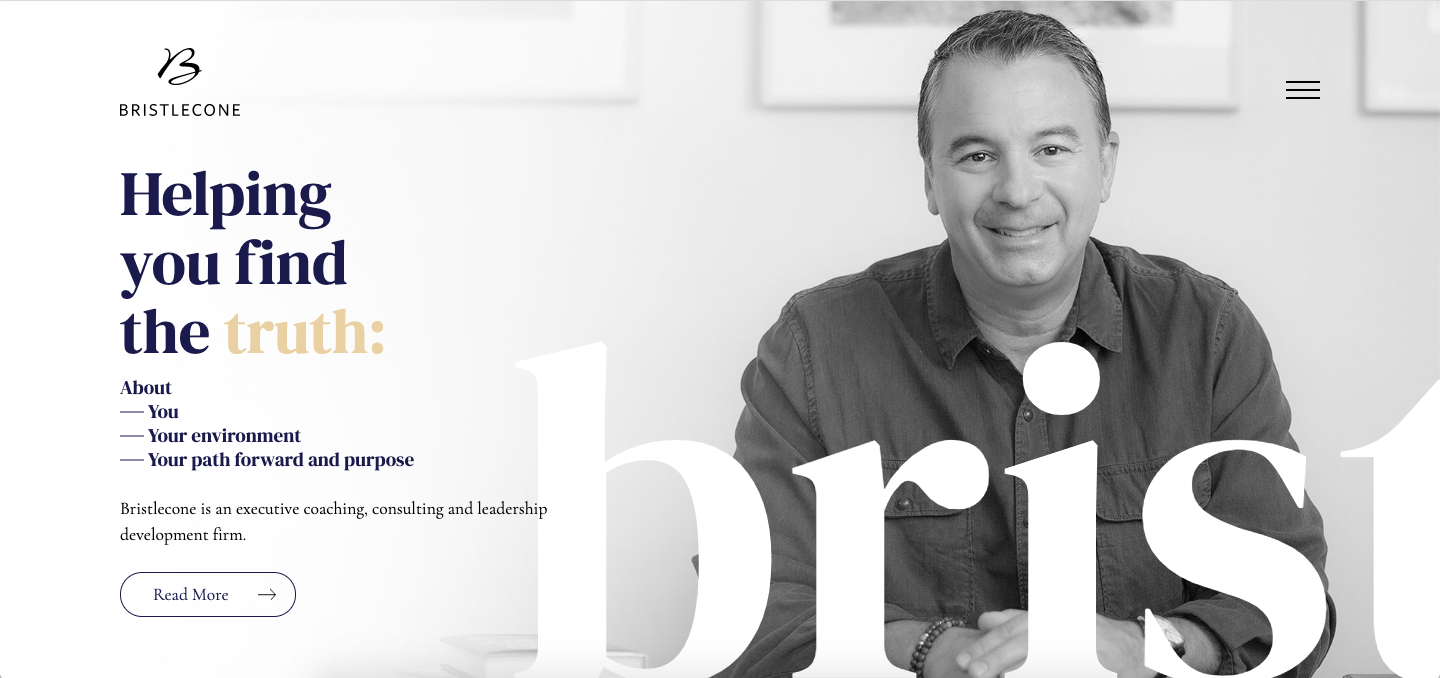 Bristlecone Partners
Bristlecone is a consulting firm based in New Jersey, USA. By combining principles of executive coaching and neuroscience, Bristlecone helps teams clarify their purpose and achieve their potential. Bristlecone needed a modern website design that accentuates on content. They requested a simple landing page with a minimalistic layout. We delivered a clean and professional look, with a touch of elegance.
See the final website design.

Brickfielder
Brickfielder is an e-commerce store we had developed a few years back. The website was selected among the "40 Best e-Commerce Sites of 2015" by CSS Design Awards. Back then, the brand needed to establish itself on the market. It also needed to communicate to golfers the advantages of wearing Brickfielder's back protection membrane.
Today, Brickfielder needs no introduction. The company asked us to redesign their website to fit their new image and accentuate on sales. The design is stylish as ever and includes a junior section and bulk order options.
See the final website design.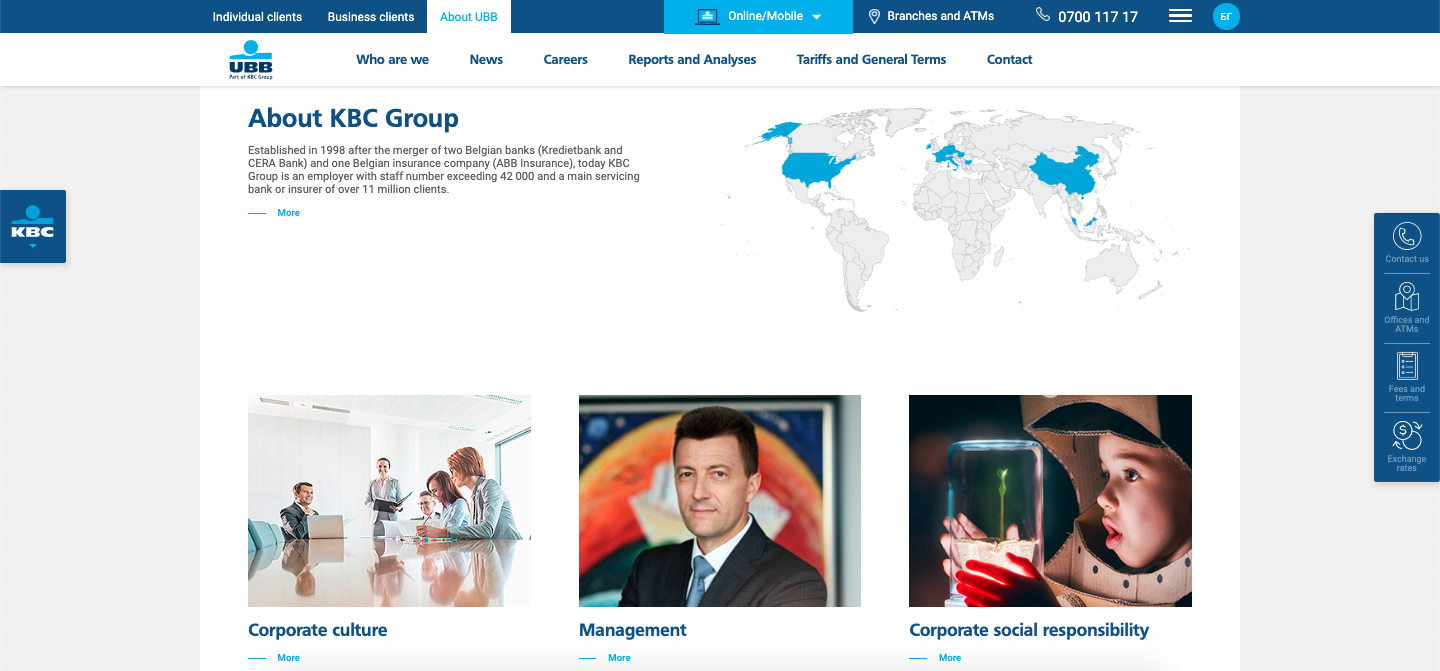 KBC Banking Group
UBB is part of the KBC Group, one of the largest European bank insurance corporations. The new website for UBB was a very large project that took half a year to complete. We were hired to create 7 online platforms for the different business identities part of the KBC group.
The main banking portal is designed with a human touch. UBB is a bank made for people and their consumers' needs. It's a bank that listens and offers a wide range of loan options.
The web design for UBB feels clean and stylish. The main objectives here are creating an intuitive user experience and finding information quickly. We use big white spaces to accentuate on content. The website creates a feeling of trust and comfort. It builds the credentials of the bank as being professional, responsible, and reliable.
Here are some of the websites we launched as part of the project:
https://www.ubb.bg/en
https://surfstudio.bg/en
https://uwin.ubb.bg/en
https://estates.ubb.bg
https://ubb-insurancebroker.bg/en
https://ubbfactoring.bg/en
DigitalK
DigitalK is among the top 10 digital conferences in Europe. The web design here focuses on catching the edginess, forward-thinking, and innovative nature of the event. It creates excitement and highlights the best part of the conference. DigitalK is coming up in May this year. Buy your tickets now!
See the final website design.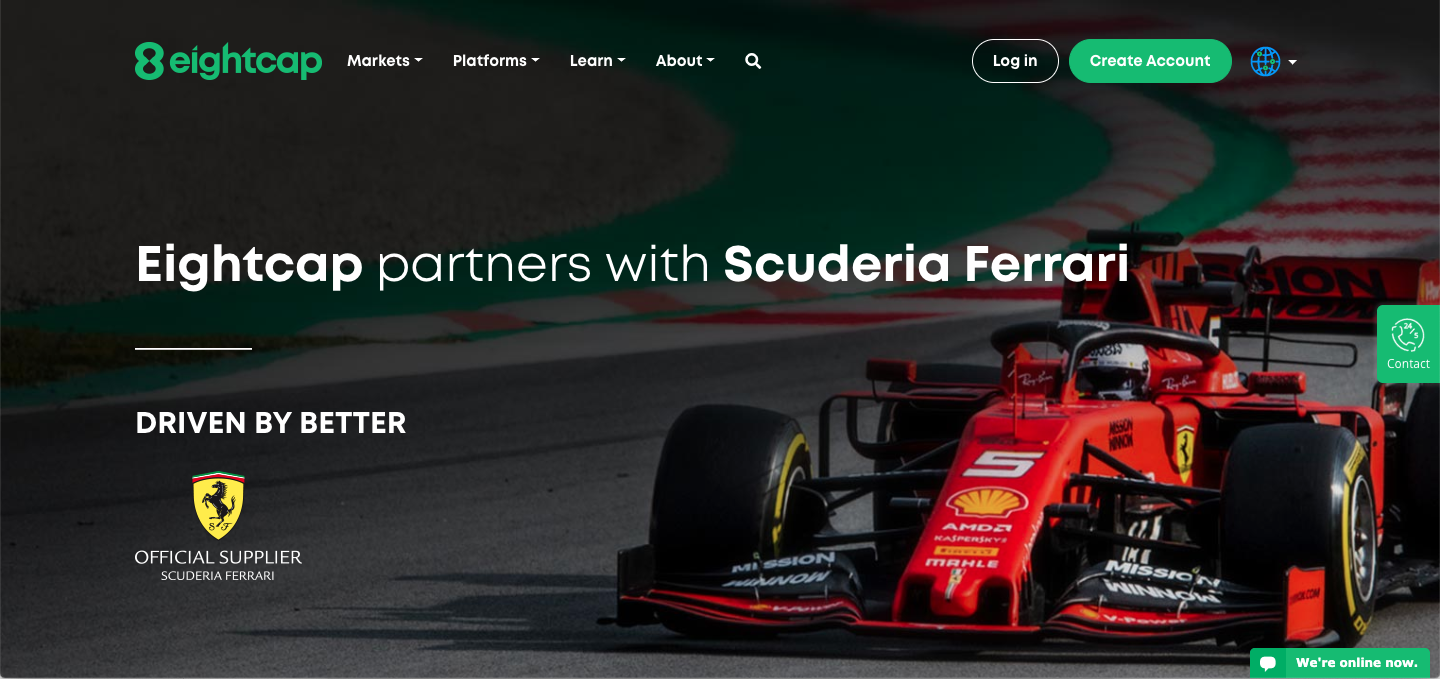 Eightcap
Working with Eightcap in Australia was a very exciting process. The company is not only a world class-trading platform (FX, Indices, Commodities, Shares, and Cryptocurrencies), they are also an official sponsor of the Scuderia Ferrari team for the 2019 & 2020 Formula 1® seasons. You can imagine our excitement to see the logo redesign we did for Eighcap being featured on the brand new Ferrari racing car. We also redesigned the company's website to upgrade its look.
See the final website design.
We hope you enjoyed reading about some of our latest projects.
The digital space is filled with exciting opportunities. We would be happy to help you harness the power of online advertising. For advice, just say hello@edesigninteractive.com.