eDesign is extremely excited to announce that Vincent Mazza has joined the team as Managing Partner, based in New Jersey. Managing the company's headquarters in Morristown, Vincent will be in charge of heading eDesign's US operations, including the regional office in Florida.
The European web studio launched design services in the US in 2014, with a first office location in Palmetto, Florida. Since then, the agency has grown its presence by incorporating new headquarters in New Jersey.
"Throughout the years of working with Blackwave Creative and Inflexion Interactive, Vincent Mazza has demonstrated great professionalism, attention to detail and enthusiasm for producing fantastic campaigns and websites. We are thrilled to have Vincent joining our team," says George Kostov, CEO of eDesign Interactive.
Vincent Mazza is a digital innovator with 10+ years experience in digital marketing. Vincent will provide consulting, technology expertise and creative strategy to clients in the CPG, Higher Education, Non-Profit and B2B branches.
"
We do not wish to become a large organization like many US digital agencies. Instead, our goal is to provide personalized engagement and outstanding work to chosen clients in the US. Working with American companies pushes our creative concepts to new heights.
George Kostov, eDesign's CEO and assotiated judging member of the Webby Awards.
International DNA: Our Creative Story
The evolution of online marketing is about rethinking how we find, engage, convert and retain customers. Today's marketing "DNA" takes on brand new skills. Beyond creating artistic designs, a digital agency needs to fuse advancing technologies, boost sales or engagement, and deliver real-time data driven results.
To keep you ahead of the curve, eDesign Interactive is fluent in campaign strategy, mobile advertising, e-commerce development, responsive web design and search engine marketing. This means we combine a team of front/back-end developers, artists, engineers and business strategists under the same roof to unlock the magic of digital advertising.
To serve you better, eDesign Interactive has not only built a versatile team of professionals, but also a circle of specialized global offices in the US and in Europe.
Our newest HQ in Morristown, NJ provides personalized engagement and creative strategies, while our office in Europe contributes with a team of fantastic developers and award-winning designers. Having office locations across the pond helps us move deadlines faster by working overnight in a different time zone.
Creativity is another key element to a great digital agency. This is why we look for creative concepts from across the globe, not just within the zipcode confines of a single office location. We are constantly pushing the boundaries of digital innovation to help brands stand out from the crowd. Working on two continents has proven to be a great way to spark ideas and create results. Our blend of creative perspectives brings exotic colors to the drawing table. Together, we produce marketing masterpieces that drive customer acquisition, customer retention, and brand love.
Digital marketing nurtures relationships, builds credibility and educates your audience. It provides limitless networking opportunities through the evolution of mobile technologies and online communities. Reaching audiences online is a must and you need a digital agency that can navigate your business through the unchartered waters of online marketing.
By choosing eDesign Interactive you are hiring an alliance of fantastic experts that blend traditional marketing, digital data conversion and the creative power of interactive campaigns.
Branding, campaigns, websites, or rocket ships – let's create something #awesome #together.
For more information, you can reach us at (973) 867-7042 or say hello@edesigninteractive.com
eDesign's US headquarters are situated in Morristown, NJ and managed by Vincent Mazza.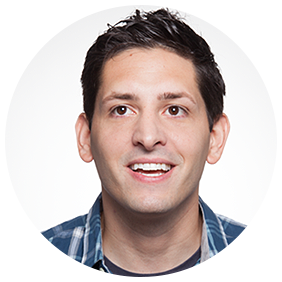 Vincent Mazza, Managing Partner
Vincent Mazza is a digital innovator with an extensive experience in digital marketing.
Before joining our team, Vincent served as Vice President of the digital marketing agency Inflexion Interactive, providing leadership and vision to the organization. He also headed his own company, Blackwave Creative, which he grew to encompass a Canadian and a US location. Managing our headquarters in Morristown, Vincent is in charge of heading eDesign's operations in the US, including the regional office in Florida. Vincent provides consulting, technology expertise and creative strategy to clients in the CPG, Higher Education, Non-Profit and B2B branches.
Honors & Awards:
NJ's 50 Fastest Growing Companies (NJBiz 2015)
Davey Gold Award Winner (2013, 2014, 2015)
W3 Gold, Silver and Best in Show Award Winner (2014, 2015)
Webby Award Honoree (2013,2014)
To contact Vincent directly, please email vincent@edesigninteractive.com
Our sunshine office is situated in Palmetto, Florida and coordinated by Elena Krapcheva.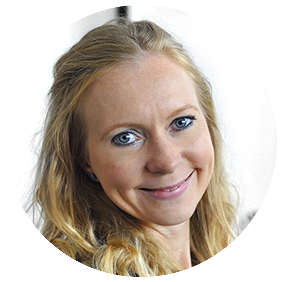 Elena Krapcheva, Business Development
Elena overseas client accounts from eDesign's office in Europe.
With a background in finance and investor relations, Elena understands the marketing dynamics in Asia, Australia, Europe and the United States. She has worked in 7 countries around the world, including an award-winning Hedge Fund in Singapore and a Thai investment bank. Prior to joining eDesign, Elena was in charge of a private investment firm and a start up incubator in Florida. At our office, Elena leads the communication with clients and makes sure projects advance on time. She is also responsible for building digital strategies and social media reach.
Honors & Awards:
Gold and Silver Lovie Award (2016)
Webby Awards Official Honoree (2016)
CSS Design Awards (SOTD) (2016)
To contact Elena directly, please email elena@edesigninteractive.com