Marketing a university, college, school, or educational program is notoriously difficult. It's a complex puzzle of budget allocation, attracting new leads each year, and adapting to the ever-changing digital environment. Student recruitment is becoming a year-round activity, with students expecting online entry forms, a strong social media presence, and engaging campaigns.
How can you ensure your higher education marketing strategy is set for success? Strategic planning is one of those key foundations. To stay afloat in this ever-changing environment, you need influential branding, a strong website presence, organic growth, and a smart marketing strategy that locks your college to its core audience.
A disciplined execution is a MUST, a touch of innovation, and a continuous communication approach. You should re-evaluate your marketing strategy at least once a year.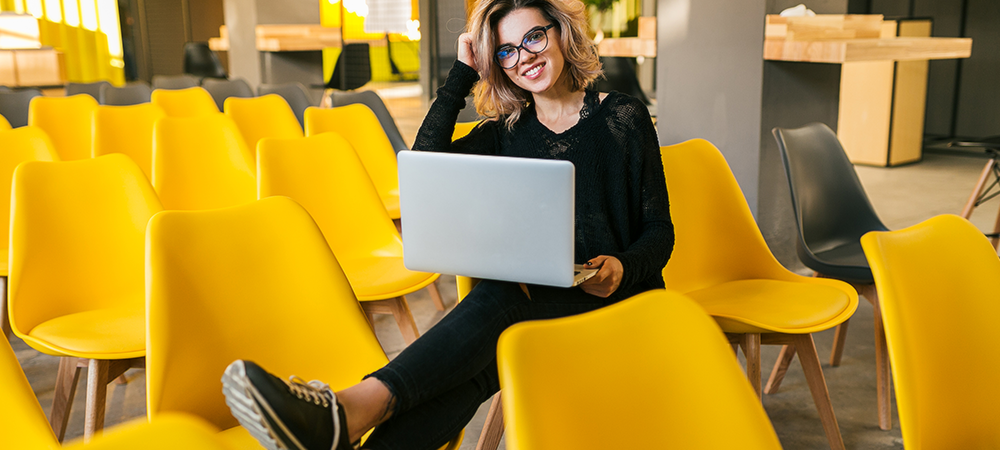 GO DIGITAL
Understanding digital marketing is a cornerstone of the education industry. Why? Because the Internet is THE place to engage future generations. Your primary audience has grown up with a computer and a smartphone in hand, using digital media as their main source of information. College students were the first to use broadband Internet access in the 90s and were at the forefront of social media platform launches like Facebook and Twitter.
In this age of fast information and interconnectivity, the digital world is able to link students to the information they seek faster than any traditional medium ever could. A compelling post on social media has the ability to go viral and engage awareness better than the most powerful billboard campaign. The education industry is awakening to this.
Producing innovative education marketing programs is more relevant now than ever before. Besides, the planning and logistics of a traditional marketing campaign are far greater than that required to make a digital campaign go viral. If you're not taking advantage of the digital world of possibilities, you need to rethink your strategy.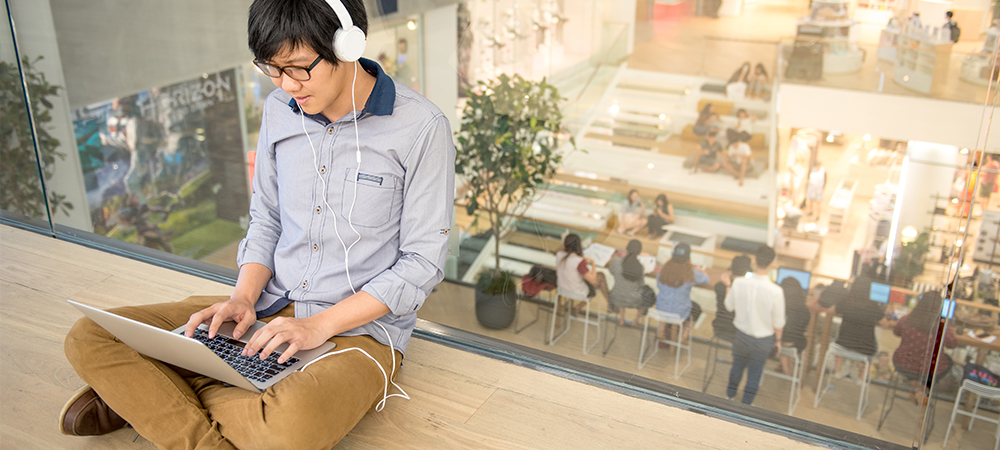 GENERATION NEXT
Your marketing channels are changing and so is the format. Until recent years, the higher education industry was delivering marketing campaigns centered on an "informative" sales pitch, going on and on about the school. Youth nowadays have a short attention span and a low tolerance for advertising. They want your information to be relevant and engaging to help them make decisions. Advertising messages to students must speak with them, not at them, for the greatest success and returns.
Your Internet-based website and social media resources are affecting the college choice process more then you can imagine. The competition is intense and the attention span of students limited. The solution? Stand out from the crowd with interactive campaigns. You also need to be the first. 70% of prospects believe that the first school to call them has an advantage over the competition. But applications are not the end game. Tight coordination between enrollment and student engagement is essential to retain student application. From 20,000 admissions- only 5,000 students will end up enrolling at your facility. Digital advertising can help you stay on top of the enrollment process and change the numbers to a more favorable outcome.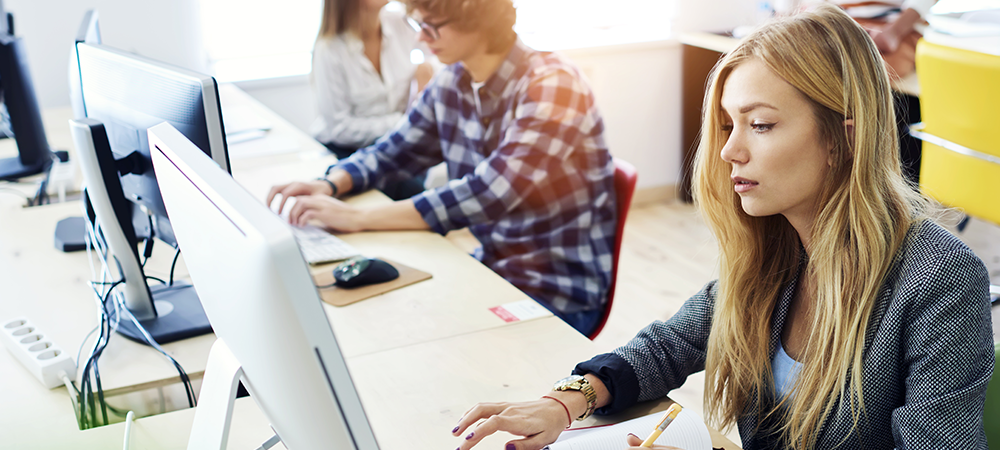 SOCIAL MEDIA GROWTH
Historically, education facilities have relied heavily on College fairs, High school visits, recruitment events, guidance counselors, college brochures, and standard print-mail marketing. And it seems a lot of colleges are still blinded by the old paradigms, afraid to embrace new ideas. Many schools offer webinars and other web-based marketing, mostly to demonstrate products or deliver a sales pitch. Although it's a move in the right direction, it is not a marketing approach that will distinguish your school in a crowded field. Scheduling more on-campus events is not the answer to building a growing pipeline of student applications.
Information overload is another concern. As students encounter thousands of advertisements and products daily, it makes it more difficult for educational facilities to stand out and impact decision-making. Those dynamics have created a buyer-driven education market and your buyers expect a lot from you.
Students expect you to have an active online presence across all social channels- Facebook, Twitter, Instagram, Snapchat, and YouTube. They expect to browse your website and find information instantaneously. Students expect you to offer online entry forms and engaging success stories of real students.
Digital marketing for Higher Education is taking a big step ahead. While television, radio, and print are not completely eclipsed by digital marketing (yet), you have a much smaller window of opportunity to connect to your audience using these mediums.
Building the right online campaign can provide much easier access to youth as they practically live online. Understanding how current students make their choices is important for your marketing efforts. SEO and analytics insights can provide you with the right tools to attract qualified student leads.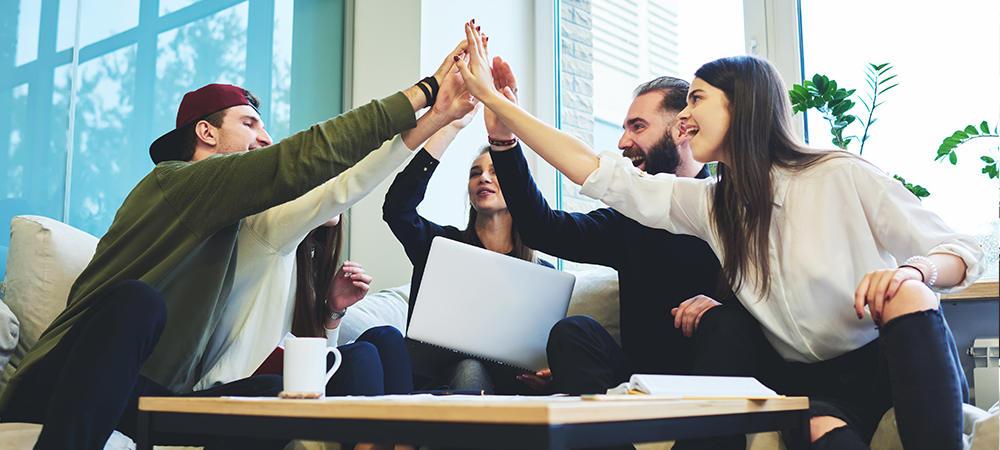 BRANDING AND CAMPUS CULTURE
Your identity is at the heart of your schools' values, image, and campus culture. It highlights what makes your institution unique, its strengths and achievements, and its overall personality. Branding is a gradual process that takes time, however once developed, the results you draw justify the effort.
If done right, branding becomes one of the most cost-effective marketing strategies, with students and teachers as your brand ambassadors. A university or college is more than an institution. It's a family, a culture, and an identity. Your image sends a clear message to prospective students and makes current students feel at home.
"Success is a matter of attitude". What does your branding reflect?
WEBSITE DESIGN
It's not a cliché. We judge books by their covers and students judge your school based on your website design and usability. An outdated website can hurt your image and downgrade your credibility. How can you improve your online user experience and what web improvements should you audit for?
A university or college website is a digital portfolio of the school it represents. The most pertinent information should be at every student's fingertips.
A clean, smart, intuitive website design will help with students unable to visit your campus. You can also "wow" visitors with an interactive experience, including virtual reality (VR) 360° tour of the campus, dorms, and classrooms.
Navigation is Key
Is your site easy to navigate? Students come to you for information. They must find it instantly, or you will loose them to your competition. Your navigation should be logical and easy to search. Relevant information, programs, campuses, alumni, and student activities should be represented clearly on the homepage and main navigation. Enrolled students should not take hours to find their syllabus or department calendar.
Mobile Web Design
You MUST have a website that transfers fluently to mobile, tablet, and laptop versions. Most of the students are accessing the Internet on the go. A staggering 40% of Google searches are done through a mobile device. With Google's algorithms pushing mobile dominance, having a responsive website is an SEO priority.
If your website is not mobile-friendly, this is a problem you will need to fix. If you are not responsive, you are irrelevant. And beyond being "technically" responsive, does your website look good on a small screen? Additionally, your mobile options should include a student-focused app or portal, that allows your students to check grades, submit assignments, and receive pertinent information on the go.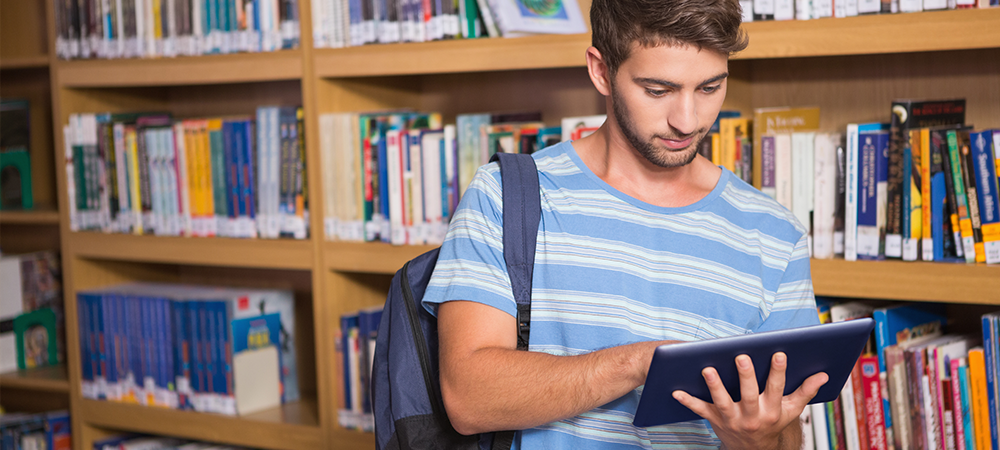 SEO
Sourcing quality student leads is hard. You need to have a solid plan in place. You need to rank high on search engines and use a fitting Google Adwords strategy made for mobile search too. Is your website optimized to position you ahead of your competitors? If your site is failing to rank high, this could mean it's time for an audit and some content review.
Analyze your SEO coding. Outdated SEO strategies are bypassed by the newer Google algorithms, which reduces your site ranking. Once considered popular "keywords packing" could now be penalizing you. Take time to understand your industry keyword battles on a geo-location basis, to create an efficient strategy targeting the best prospective students.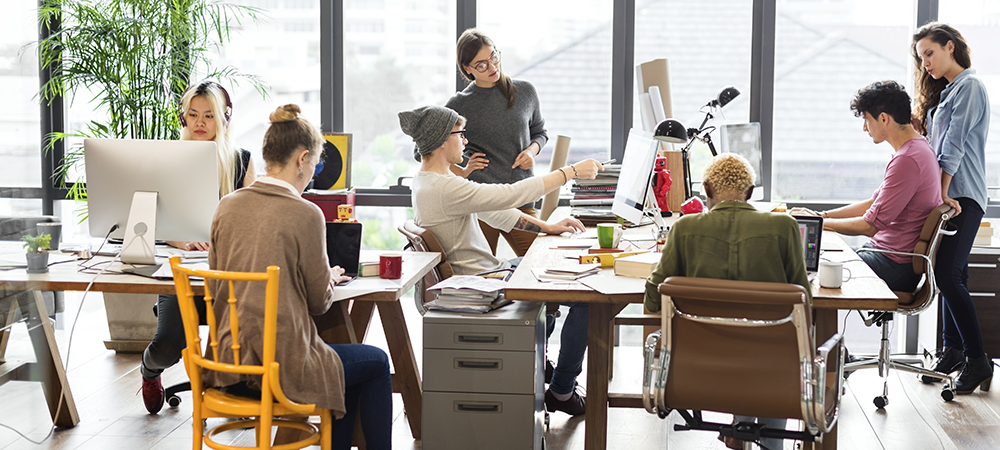 ONLINE CAMPAIGNS
Student recruitment becoming hyper-competitive means that you need to strategize before you invest dollars into any marketing endeavor. So what kind of campaigns should you consider?
Outbound marketing is one. Making a shift from pushing programs to potential students - to letting students be drawn to your courses and student culture. With digital design, the possibilities are practically endless.
Integrated video campaigns are another option. A single helpful video could have thousands of hits overnight and travel across the Internet.
User-generated content is another great way of promoting your school. It's the online version of word-of-mouth and it's very effective. You can increase brand awareness without having to invest in expensive content by making your students and teachers your brand ambassadors. The current Generation-Z audience spends an average of 5 hours a day engaged with user-generated content. It's a great way to draw engagement and make your advertising more memorable than using traditional media. User-generated content has also proved beneficial for schools because of your audience's psychology.
Every campaign should be uniquely designed based on your analytics and historical data. You need to know which one of your marketing efforts are driving the highest quality candidates. The best campaigns are built based on a review of your school and global data, then carefully monitored and regularly optimized.
Your website design, user experience, social media presence, and online application documents matter tremendously in the application process. You should re-evaluate your online tools at least once a year. If you're not taking advantage of the digital world of possibilities, you are doing your school a disservice. The future lays in digital advertising and interactive online campaigns.
Let's create a fantastic campaign together! Reach out for a quote or a creative brief at hello@edesigninteractive.com.