How We Helped a Community College Increase Student Engagement by 300%
Digital marketing offers great opportunities within higher education. With mobile ads becoming an essential component among the many channels of communication, schools need to understand and integrate the latest technologies to address declining student enrollment.
For many establishments, digital advertising is a budgeting conundrum. Investing in the right type of online campaign, however, is absolutely necessary to increase enrollment numbers. It's also important to define the school's image and create an effective narrative. These are the building blocks of digital advertising, designed to reinforce the school's visibility, engagement, and credibility.
In this article, we will share the practical marketing strategies we used to help Raritan Valley Community College increase student enrollment despite many economic and demographic challenges faced by the school over the last 10+ years.
Meet RVCC
Raritan Valley Community College (RVCC) is an accredited two-year public community college located in Branchburg, New Jersey. The school offers Associate's Degrees, workforce programs for adult learners, and transfer agreements to top 4-year institutions for students looking to complete a Bachelor's Degree or higher.
There are two big economic and demographic issues affecting community colleges, especially in New Jersey. All 18 community colleges in the state have been losing students over the past few years, not because they aren't good schools, but because New Jersey's population is decreasing, especially among high school students, who are leaving the state altogether. In addition, competition with the bigger in-state universities has been fierce, as local universities have been increasing their acceptance rates. To address these challenges, RVCC came to us for strategic advice.
Digital marketing is a powerful recruitment tool when coordinated with data and qualitative feedback.
We have worked with RVCC on different landing pages and marketing campaigns for over six years now. Here is what we did for the school, the lessons you can draw from our experience and insights to our most successful campaign.
Initial Challenges and Pain Points
When we first met RVCC, the college was lacking a visual perception of academia and prestige. Traditionally, community colleges have a hard time recruiting students who can opt to attend a four-year college. For students to start thinking about a community college as their first choice, RVCC's brand needed to be lifted to better represent the quality of education offered at the school.
Step 1: Branding
Our digital transformation started from the bottom up. We began with brand development, new assets to compliment a deeper identity, and ultimately, a new logo. It was important for us to give RVCC the same level of authority as the major higher education institutions across New Jersey. We developed a stronger presence by changing the school's mark to a banner icon.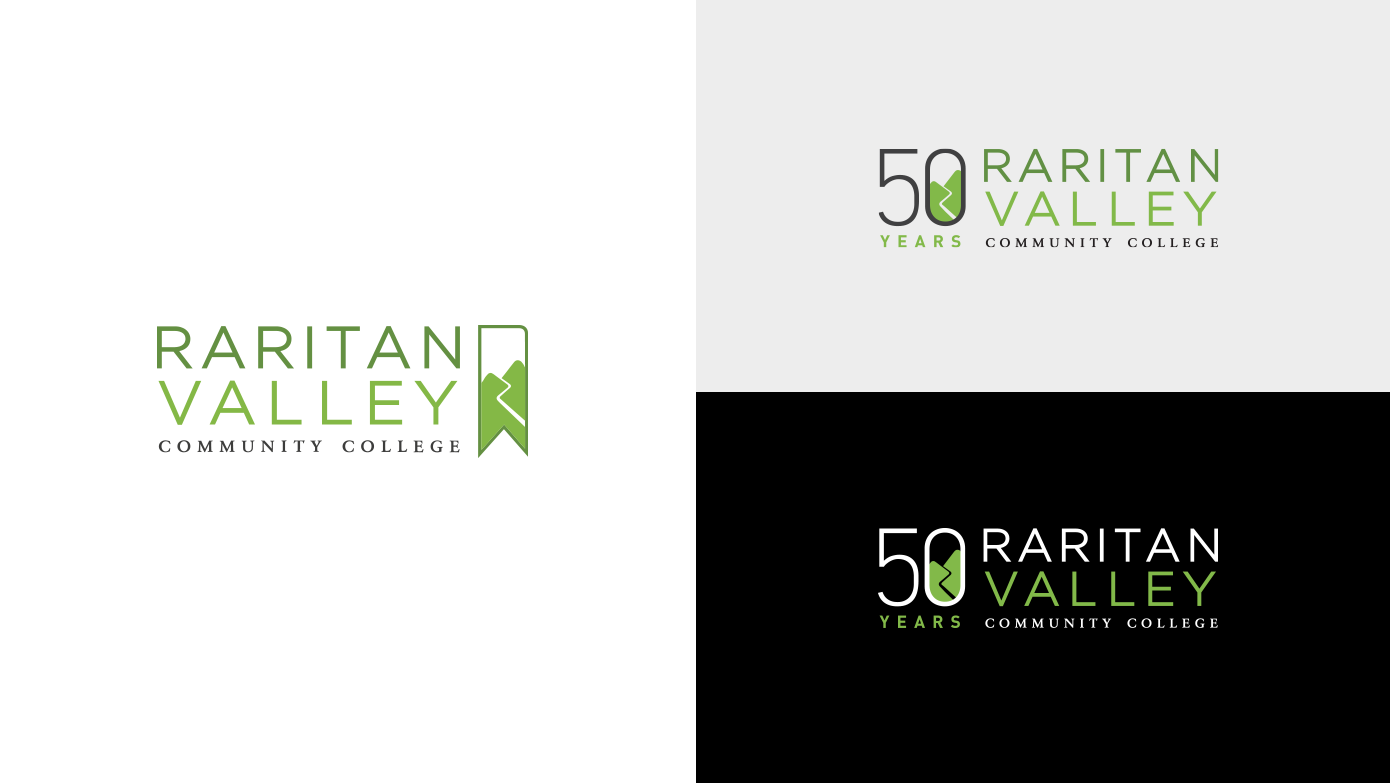 The iconography of shields, banners, and ribbons is typically associated with academia and prestige. The font was also adjusted to give flexibility to the new logo across signage, print materials, and digital advertising for the college.
Step 2: Online Presence
The next challenge we tackled was the website. Looking at RVCC's complicated user-experience, we knew the site was doing a poor job of converting students.
Data shows mobile web design is extremely important when it comes to connecting with millennials and Gen-Z students.
To start, the website had a lot of content designed for existing students. This information is unnecessary from a digital marketing perspective. A school's public-facing platform should be built to help recruit prospective students.
To solve the challenge, we implemented a better UX/UI framework and navigation system, followed by a detailed content audit. We determined what information should be migrated and what content was best moved into RVCC's internal student portal.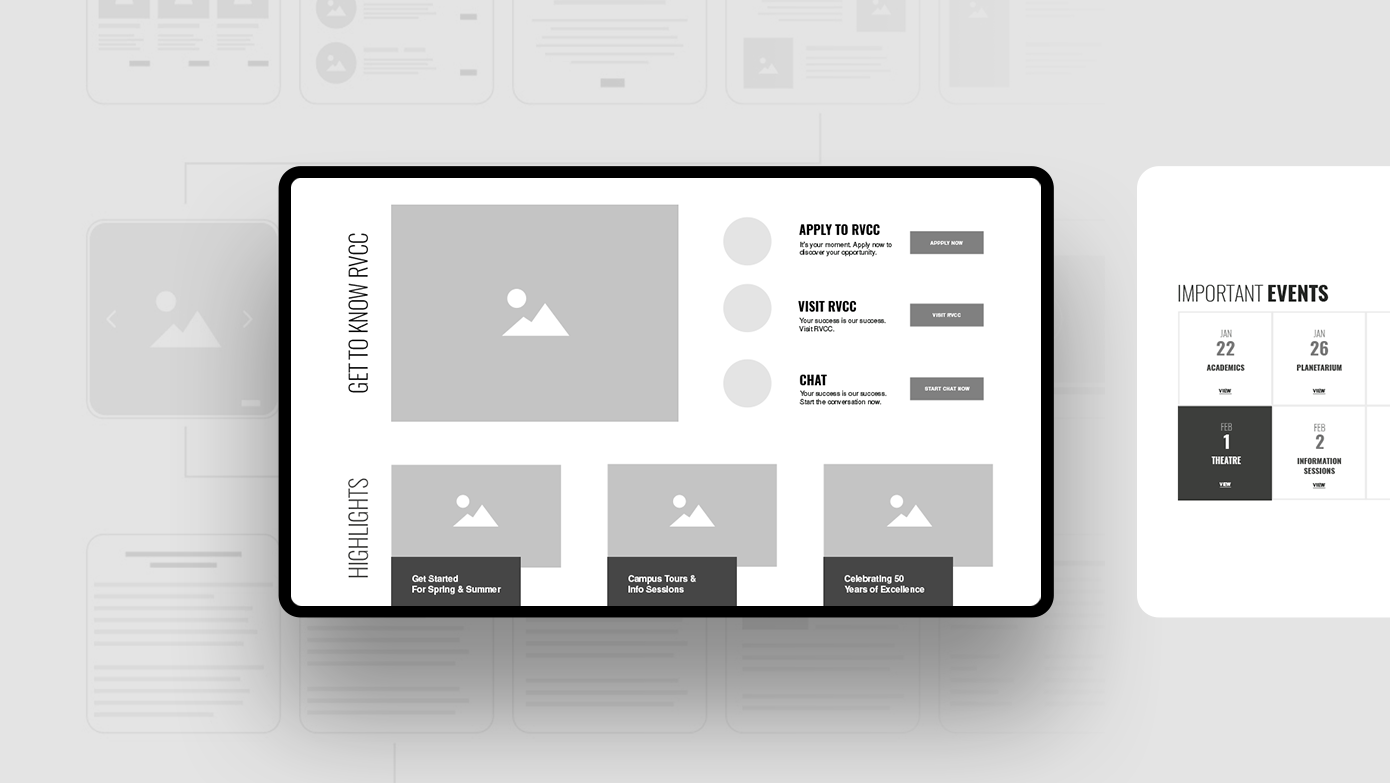 We redesigned the homepage experience with beautiful and authentic photos of students, engaging graphics, and information about the school that would appeal to potential students of all types. We made sure the new website incorporated a strong mobile version that loaded very fast. Data shows mobile web design is extremely important when it comes to connecting with millennials and Gen-Z students.
From experience, we know that prospective students prioritize three critical areas, and therefore a school's online content must address these directly.
1. Programs and available courses. Does your website give clear and easy-to-find resources to answer the following questions?
What degrees or programs can I study for?
Can I get a sense of the quality of the education here? (statistics on faculty)
Can I transfer my credits to another school?
Can the degree offered help me pursue a successful career?
2. Admissions. Does your website include the following action-orientated information?
Is it easy for students to access application information and see deadlines?
Is the online application process fast and intuitive?
Are the application steps clearly explained?
3. Student life. Does your website integrate authentic photos of the campus and students that attend today?
What is campus life like?
What types of clubs are available?
How diverse is the student body?
In the case of RVCC, the school had very few visual assets. RVCC runs many clubs and has a diverse student body, but no information about it was included other than text-heavy pages.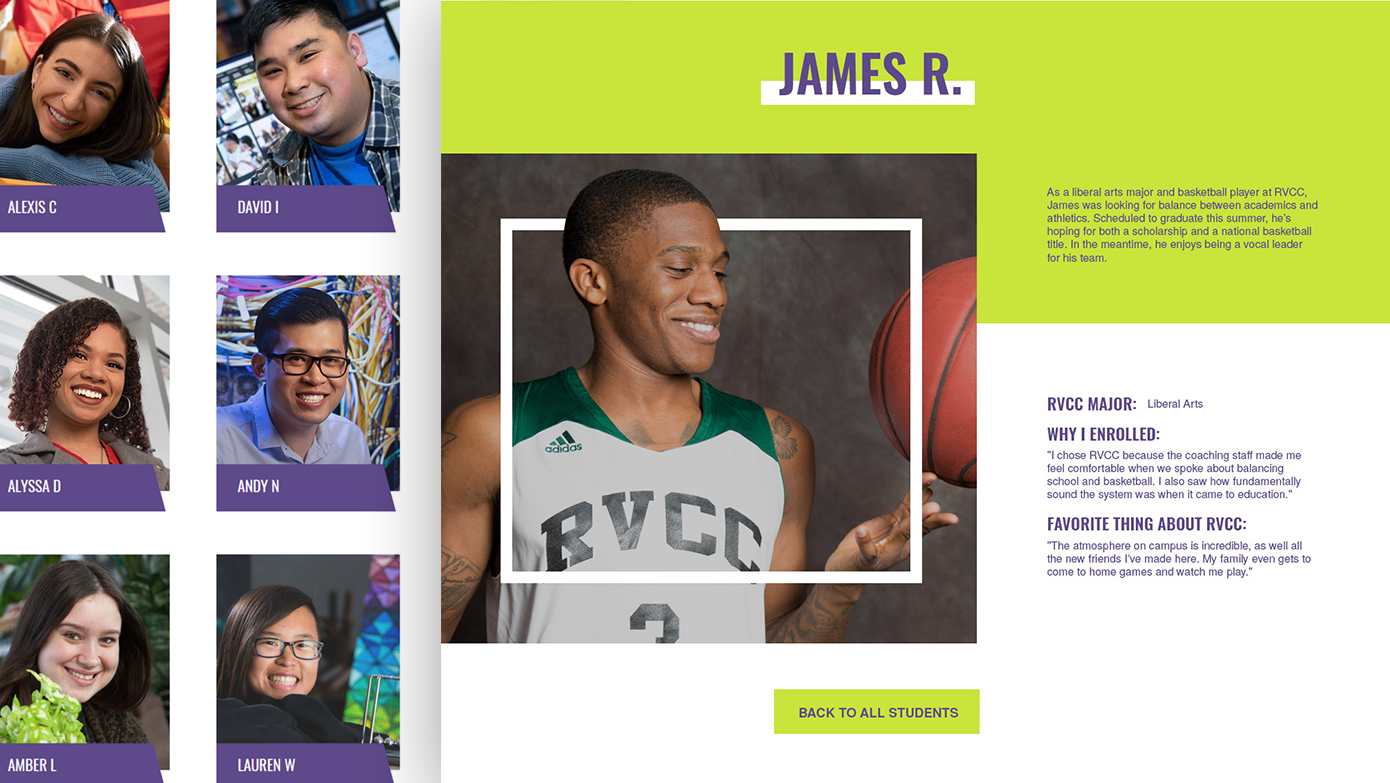 We pushed the school to hire photographers and videographers. Together, we developed a plan to record real student stories, shot in beautiful places, to reflect the campus and show the passion of an RVCC student.
Authenticity around student life is very important. The website and campaign assets of a school must capture the spirit of the college by spotlighting real students and their inspiring success stories.
Step 3: Data Meets Design
A consistent challenge we see with in-house marketing teams at institutions is that they are eager to test many new tactics or technology, but their efforts are not always connected to real-time analytics.
RVCC's team did not use data to evaluate their advertising needs and did not have a clear understanding of which elements were working and which were falling short. The admissions leadership would launch a TV ad, but they never measured how well the advertising was performing in terms of increasing applications and securing enrollments.
We strongly believe that advertising and creative design must be built using data insights as key drivers for content, context, and channels. Consequently, we started tagging RVCC's conversions across a variety of goals, such as registrations to open houses, clicks to apply, and application completions. We then matched those numbers to enrollments and established our advertising process going forward that focused on what was working.
There is real value in knowing what is working and what's not, but you need strong analytics to understand your outcomes. Digital marketing is a powerful recruitment tool when coordinated with data and qualitative feedback.
This is where a digital agency can add tremendous value. When we started working with RVCC, we put a system in place that provided a defined structure for their Executive Director of Marketing to look top-down and see how the campaigns are being managed, if the right individuals are being targeted, and if the right content and context are put forward.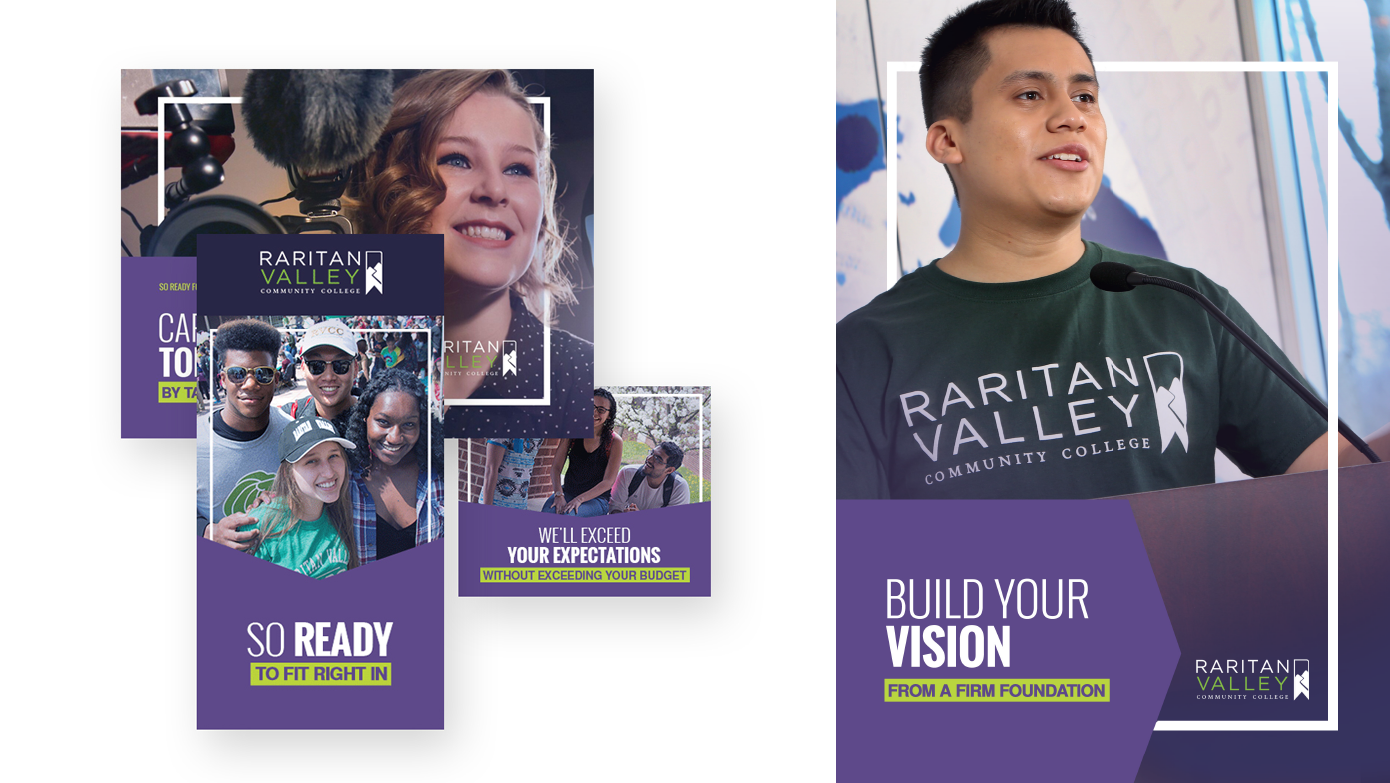 Step 4: Targeted Messaging
To increase enrollments, the Admissions Team needed to be versatile and diversify their marketing strategy. A school cannot rely on one generic campaign. We needed to write a script with very targeted messaging at a micro-level, directed on specific channels that focus on student groups of various ages and program desires.
For example, community colleges are primarily targeting high school students from local in-state schools. They also target students 22-years of age and older who may need additional job training or desire careers like automobile mechanics or cosmetologists. Those two audiences are very distinct. The platforms used to connect with a high school student aged 16–17 are very different from the social network of a 22–25-year-old, potentially providing for a family, and looking for a career change.
Most organizations we have consulted are not aware of the need for micro-targeting respective student groups and do not have the capabilities to execute these campaigns in-house. They need an outside team to help them with campaign segmentation, preparation of content and messaging, and the required research to set a media plan into motion. It's important to craft precise visuals based on market research so when a campaign is piloted, its copywriting is rooted in expertise and success metrics.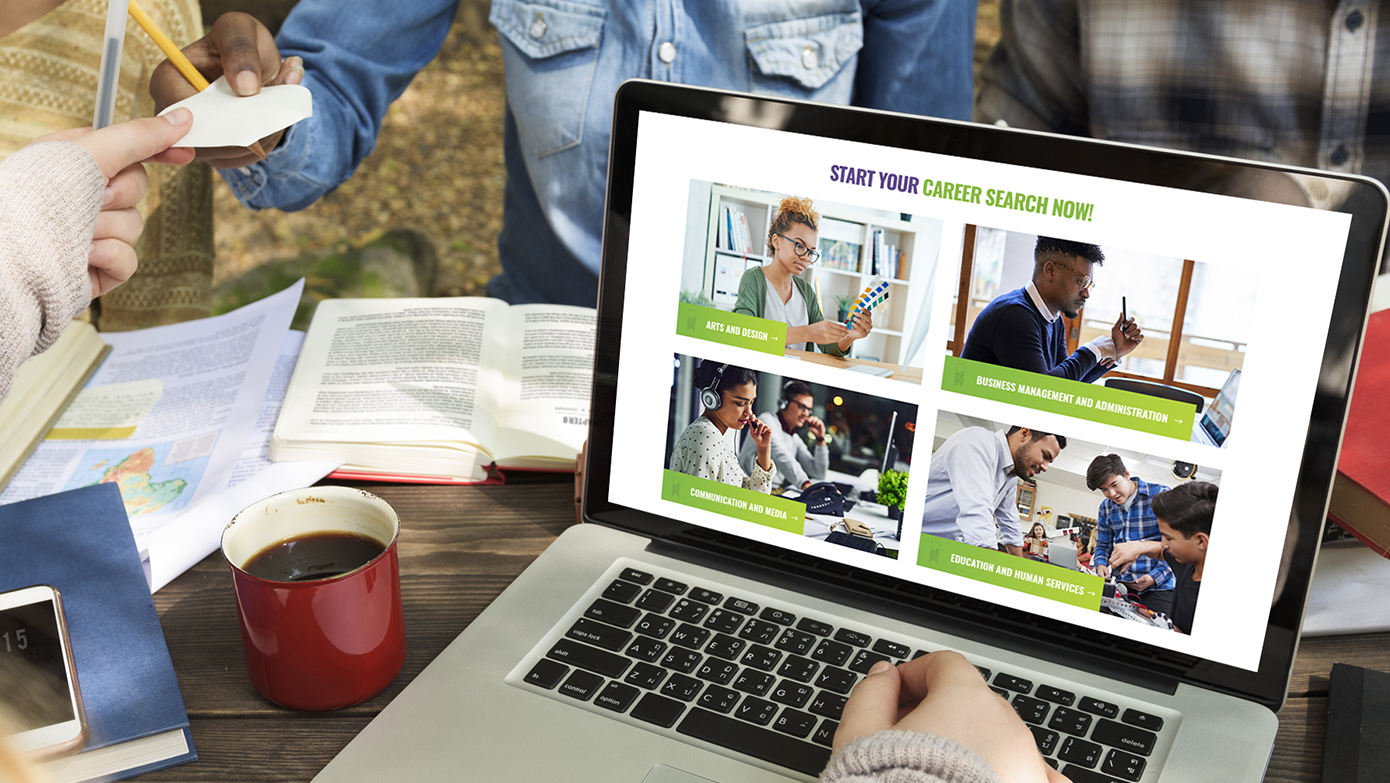 Step 5: Rinse and Repeat
After the launch of a campaign, it's a bit of trial and error to see how well your research-to-targeting has been executed. It's important to revisit and refine the campaign for the first 3 to 6 months, analyze what is working using comparative enrollment numbers, ideally year-over-year, and optimize accordingly.
The most important component of a school's marketing is the ability to compile data, analyze the online feedback, and craft the right message in the context of the channels that work best.
The biggest challenge for most schools we have worked with comes down to internal organization.
Who do they have in terms of staff resources to execute these campaigns?
When should they bring in an external agency to add a level of leadership, research, and planning to ensure they aren't blindly running campaigns without real data to reinforce their efforts?
The marketing team needs to rely on both qualitative and quantitative data to make good decisions.
The Most Successful Campaign Designed for RVCC
We have created many campaigns for RVCC to date. There are many unique places to reach prospective students of any age. We have tested all major channels like Snapchat, Tiktok, and 6-second YouTube bumper videos. We have run campaigns on Google and utilized Gmail advertising as well.
Our all-time most successful campaign turned out to be one of our lowest cost initiatives. Here's what we did.
1. The Opportunity
Every community college likes to connect with students who are on their spring or fall break from other four-year universities. These "visiting students" are offered the opportunity to take a summer class and obtain credits they can transfer back to their primary college. Visiting students are actually a large part of community college revenues.
It's a difficult task for many community colleges to recruit visiting students for a summer class. Historically, RVCC's visiting student numbers have been low. To help, we created a very interesting geo-targeted campaign.
We focused our strategy on the major universities New Jersey students primarily attend to pursue their four-year college degrees, including Rutgers and out-of-state schools like Penn State and the University of Delaware. Many students attend these distant schools, but they return to their family homes in New Jersey for the summer months. Since RVCC has agreements in place to allow students to transfer credits, it makes for a compelling opportunity to encourage a summer class at a relative bargain compared to the regular semester cost back at their 4-year college.
2. Campaign Details
To leverage RVCC's strategy, we designed a display marketing campaign that geo-fenced the above list of schools during the fall and the spring semesters. Students at these major schools were delivered information about RVCC. We captured the anonymous data from students who engaged with our ads and the RVCC website.
The beauty of this campaign was implementing a retargeting element using the data we captured.
As soon as the students came back to their homes in NJ, we bumped up the budget on retargeting to those specific IP addresses. For students who had previously seen and engaged with our ad while away at school, RVCC was now front and center on almost any channel they used during winter break. The campaign served as a fantastic reminder and encouraged them to register for a summer class at RVCC.
The individuals we focused on had the highest inclination to sign up for summer classes because the data clearly told us that those students were interested in our display ad when they were not in NJ. And when they came back home to NJ, we reached out to them again with engaging messaging about the ease and proximity of taking a class with transferable credits.
3. The Results
What was important about this campaign was that we were able to connect with pre-qualified students and craft a message that resonated with them when they were back home on winter or spring break. The entire campaign was under $10K, and we grew visiting student numbers at RVCC by 50% and overall student engagement by 300%. The campaign was really cost-effective and saved the school's summer registration targets.
In Summary, What Are the Best Marketing Tactics to Increase Student Enrollment?
There is no magic bullet. Every school, whether a four-year university or community college, has to develop its own strategy based on the student profiles they are targeting. The most important component of a school's marketing is the ability to compile data, analyze the online feedback, and craft the right message in the context of the channels that work best.
Drawing from our experience, we know that Google Search is still a highly effective channel in terms of driving relevant traffic.
There has also been a huge rise in college review websites, and we spend a lot of time making sure our content plan for sites like Niche and other tools like Naviance is up to par. Data shows students use these third-party review sites to rank colleges and make application decisions, even before they talk to a guidance counselor or their parents. The visibility, the brand, and the profile of your school have to be at the top of their game on these sites.
Testing different social platforms should be incorporated into your enrollment marketing. We typically put 80% of our clients' media dollars in the channels we know have performed well. But we save 20% for emerging channels that offer potential opportunities for added value. It seems there are new social channels every few months so it's very important to test their ability to drive results.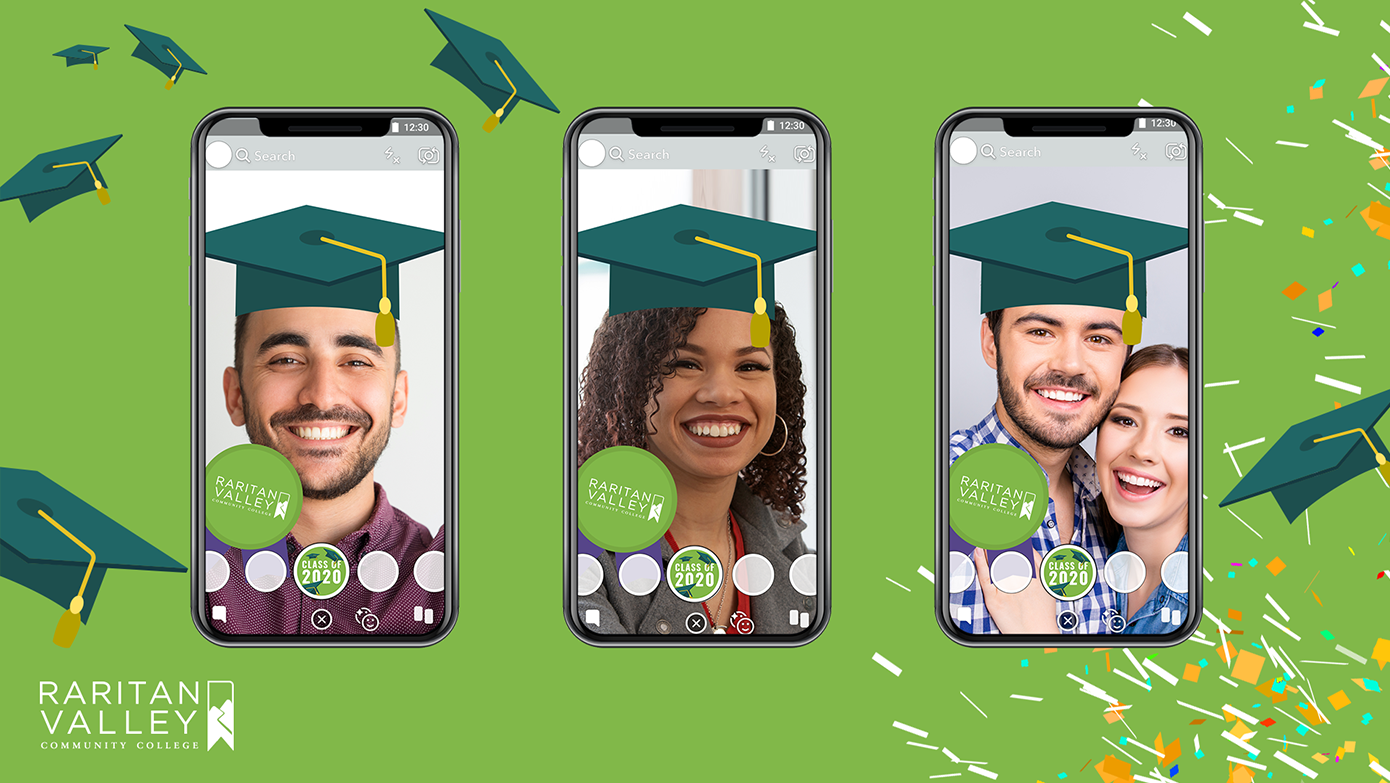 Let's take Snapchat as an example. A couple of years back it looked like Snapchat could be a really viable channel, but the adoption and engagement on the platform did not really perform as expected and the local advertising options appeared to be limited. We have created some visibility on RVCC's campus with some cool Snapchat geo-filters, but Snapchat did not become a major channel worthy of investment for RVCC long term. Similarly, we are currently testing TikTok and are ready to experiment with Instagram Reels. It's very important that schools adopt and experiment with new channels.
You need a stellar website design, an easy enrollment process, and a great mobile experience. We also highly recommend investing in genuine content and visual assets. You need to create great photography and develop stories about the school, student life, and career success. What makes your school a great place? What are your differentiating advantages? You must showcase unique visuals that support your message.
Students are becoming more aware of branding and are seeking schools that speak to them. Don't be shy about telling success stories or writing about the professors and career opportunities provided by your institution. Your job is to make it easy for students to choose you and then make it even easier to apply.

Finally, if there's one aspect of marketing that higher education institutions can improve upon, it's not hiring the right people or agency, but rather starting to use data to make informed decisions. They need to stop making campaign decisions in the dark.
With the COVID-19 outbreak, there has never been more uncertainty about what education will look like moving forward. Despite the economic challenges, we are bullish on community colleges doing very well this year. People are less willing to travel and more cautious about spending, and so local community colleges should take advantage of the opportunity to enroll more students looking for value-based experiences and quality education.
For help with your next digital campaign, just say hello@edesigninteractive.com.
To read more about RVCC's website redesign, have a look at our case study.