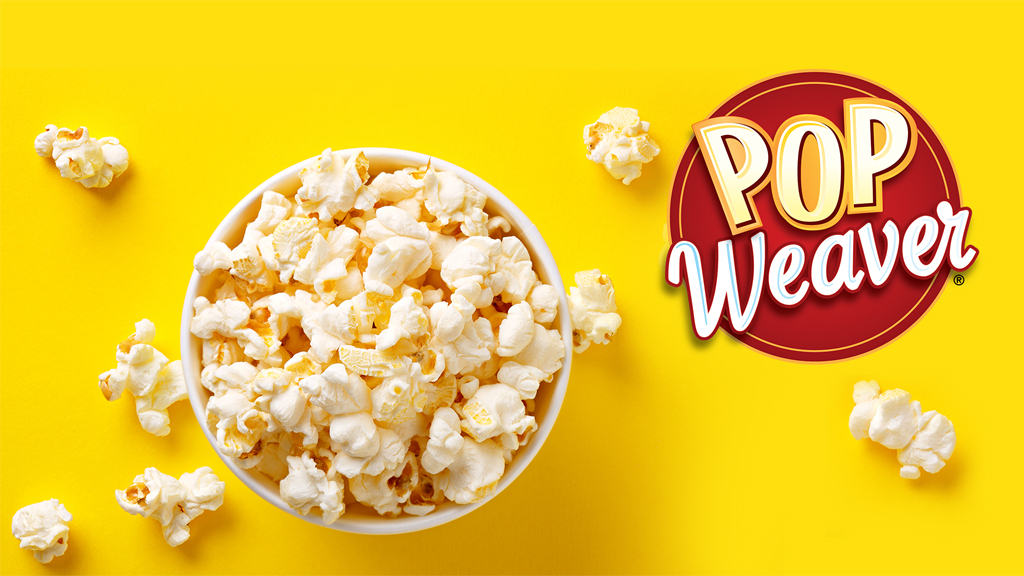 The entire team at eDesign is thrilled to welcome Pop Weaver as our newest brand and client! Together, we will redesign Pop Weaver's website into a fabulous customer experience.
As a short introduction, Weaver Popcorn Company, Inc. is the largest popcorn company in the US. Founded in 1928, Pop Weaver is sold in more than 50 countries around the world. That's impressive.
We are so excited to spend time visiting and touring Pop Weaver's plants and offices to develop a deep understanding of the brand's customers, partners, manufacturing process, business goals, and corporate culture. The research phase of every project is always extremely important as it lays down the foundation for a strong design and UX approach.
We are looking to create custom elements to make Pop Weaver's website stand out. With 3D animations, motion graphics, and original details, we want to create a memorable approach, unmatched by any competitor in the space. Very exciting!
We are also planning to shoot, illustrate, and render all visuals in-house. We cannot wait to pop some corn at our studio and have fun with different photography ideas.
Needleless to say, we already LOVE Pop Weaver's popcorn! Our favorite taste: "Extra Butter".
Our studio is about to turn into a movie theater with the aroma of fresh, hot, mouthwatering popcorn! Let's get started!