We are excited to announce the website launch of Roadium.com, South Bay's premier open-air market.
The Roadium is an outdoor market, providing shoppers in the Los Angeles, CA area the opportunity to buy heirlooms, collectibles, and pre-owned merchandise at bargain prices. It's a dream destination for treasure hunters and antique fans alike. Merchandise varies week to week with an eclectic and exciting assortment of antiques of all types. Each year, The Roadium attracts over 1.6 million shoppers from around the world. This fantastic open-air market also provides sellers the chance to start their own small business and lease a booth. Also on the premises is a unique drive-in movie theater that offers a retro movie-going experience in Los Angeles.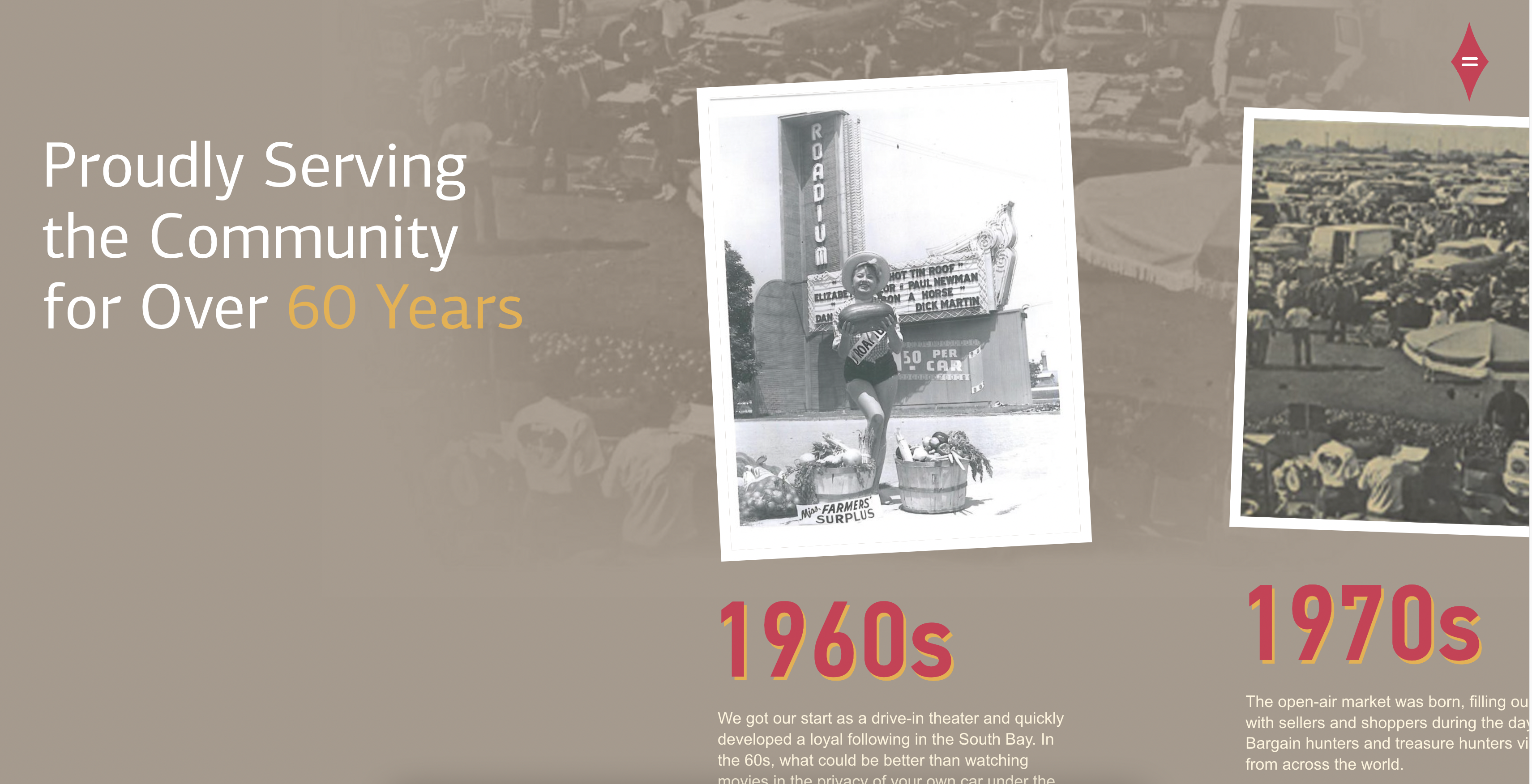 The team at The Roadium needed a new website to build a stronger digital presence and appeal to younger shoppers moving into the South Bay area. They asked us to help them draw in new clientele from this greater Southern California area. Over decades, the swap meet has been an iconic tourist destination for visitors across the country and abroad. This unique California shopping experience was not reflected in the old website. We were also tasked to highlight the ease of renting a booth and appealing to vendors for their business, as well as The Roadium's unique drive-in movie nights.
Our design team started working on an uplift of the logo. Our goal was to create a vibrant, punchy, and fun design while maintaining continuity with their nostalgic 60-year traditions. We moved forward with a website content audit. Through research and personal interviews, we helped The Roadium identify the key areas of their new webspace that should speak to various audiences. At eDesign, we believe in a collaborative approach to our projects and welcome our partners to participate in the process in a big way. In our experience, the more buy-in we get from our clients, who know their industry, needs, and customers, the stronger the end product.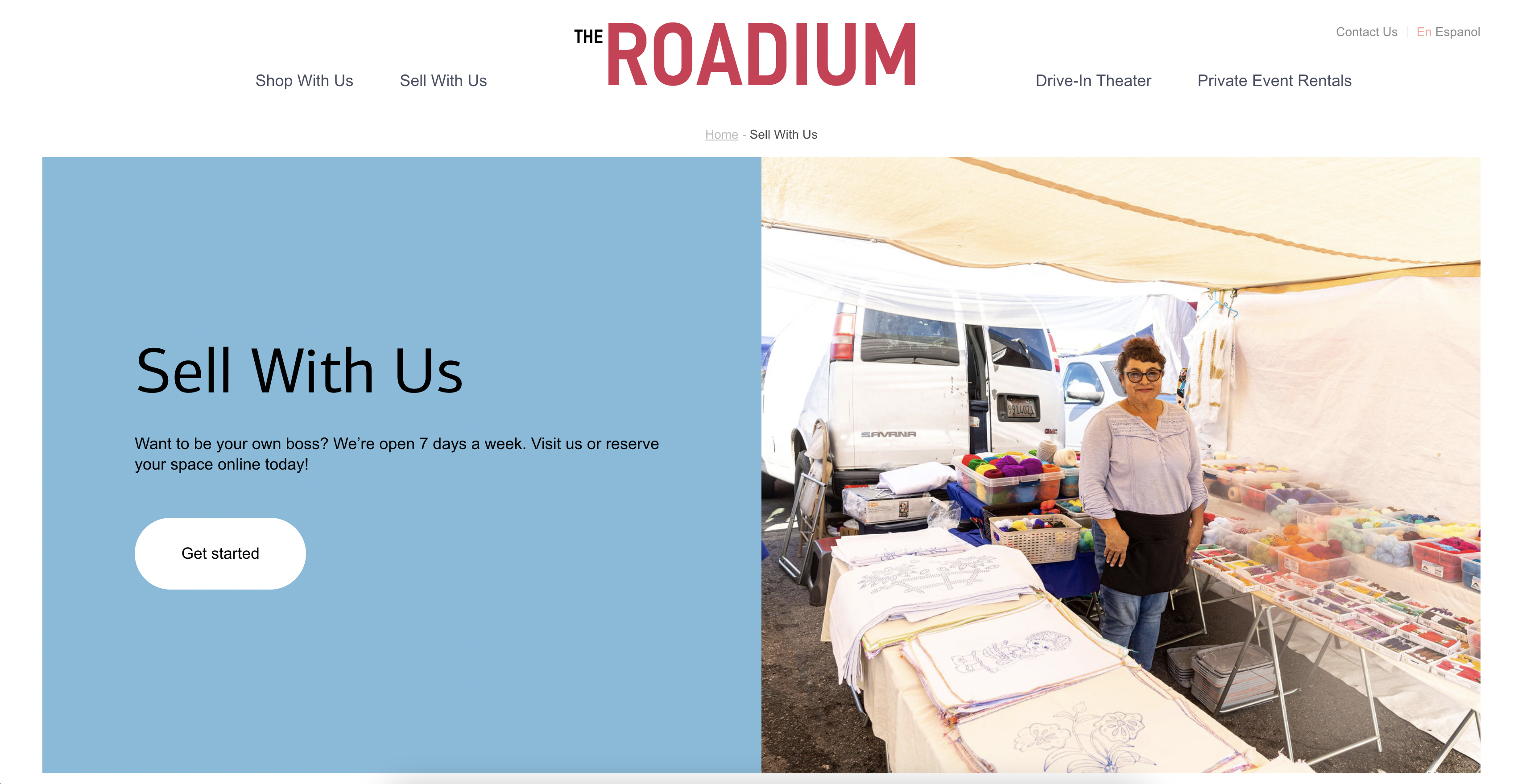 We built a simple sitemap and user-friendly navigation. We highlighted The Roadium's special events, sales guides, and space rental map, complete with an easy day-trip planner. The design is elegant, enriched with animations and subtle movement on both desktop and mobile. The site is not only modern and stylish, it's also functional, easy to operate, and compliant. We planned clever calls-to-action and provided users with quick ways to get in touch or reach out for a quote.
The Roadium's website is built using a smaller budget, leveraging components and plug-ins from WordPress. The administration panel allows for quick edits and lets The Roadium's team add page building blocks and new functionalities.
The "Sell with Us" section shows vendors the different prices of space rentals available at the market and makes it easy to choose a location and then reach out. This visual graphic presents the sales opportunities at The Roadium at a glance.
We also added Uber and Lyft links that load connect shoppers with the predefined destination location on these apps.
Our Role: Logo Refresh, Web Design, UX/UI Design, Motion Graphics, Project Management, Copy-editing, WordPress CMS, Third-party Integrations, CCPA Compliance, and SEO.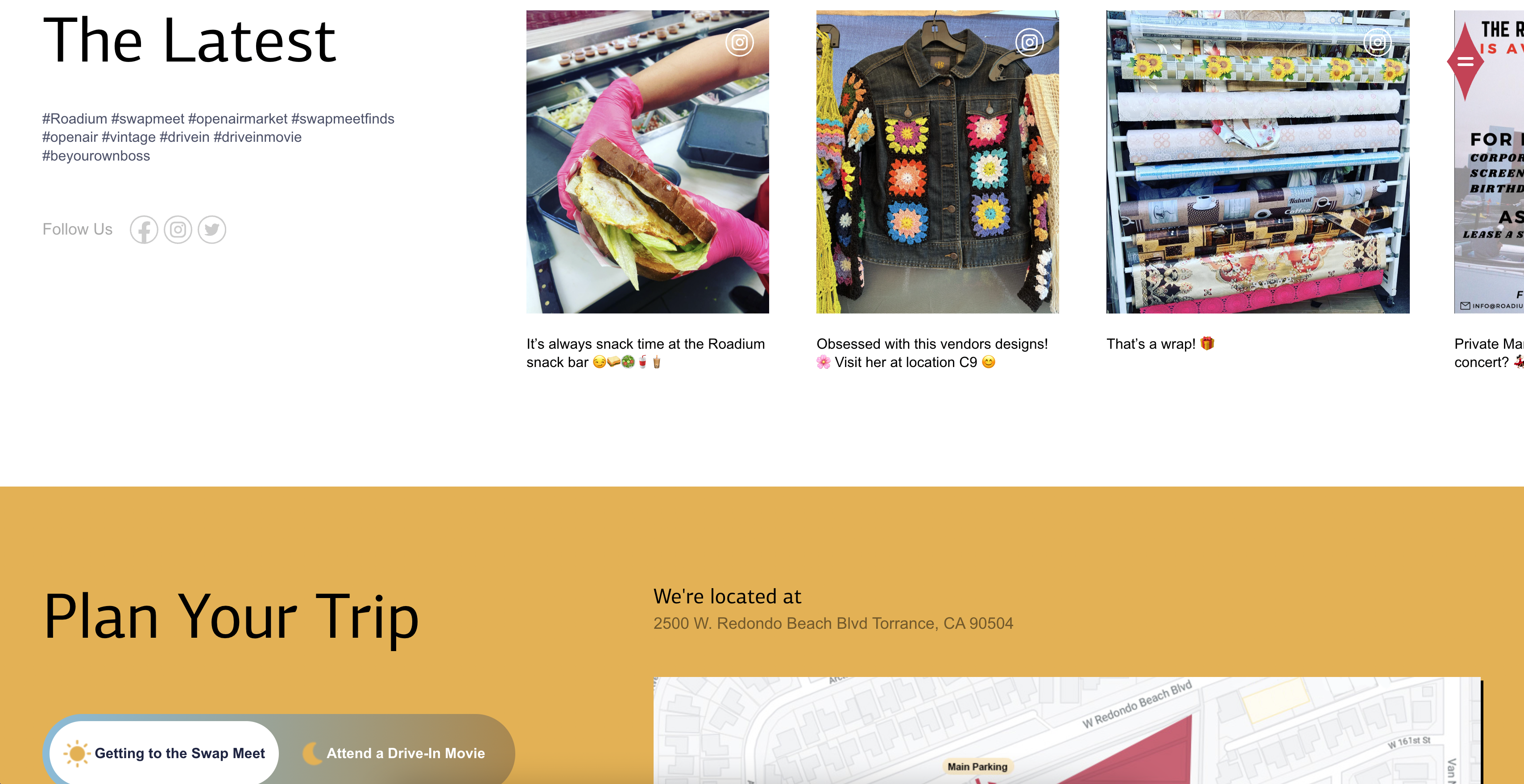 For a website redesign or help with your online advertising, just say hello@edesigninteractive.com. Our team of web experts in New Jersey would be happy to connect with you and boost your online presence.