It's been a challenging year for us and our clients. And while most of this post is about the innovative projects and great clients we are so privileged to work with, it's hard not to first thank so many others during this pandemic-filled year.
We're thankful for the researchers who worked miracles to develop extremely promising vaccine candidates.
We're thankful for the volunteers who enrolled in clinical trials and put their lives on the line to help those vaccines become reality.
We're thankful for the exhausted healthcare workers across the world who are doing their best to help everyone.
We're thankful for disaster and public health workers doing all they can in the face of political adversities.
We're thankful to the people who have kept wearing a mask, even when it's annoying and they'd rather not. Also, to the people who are keeping their distance from others, as painful as it may be.
We're thankful to the people who are working to keep their family, friends, neighbors, and sometimes strangers, either fed, housed, and healthy.
It's also been a year that presented so many occasions to be grateful for our team and work. Out of unpredictable situations emerged new creative trends and astonishing growth opportunities.
Looking back, we are so thankful for the unexpected freedom to express our creativity. We feel humbled and appreciative that the brands that chose to work with eDesign trusted us to differentiate them from their competitors by developing original designs and innovative marketing ideas. We were excited to work on intricate 3D animations and to imagine new ways to generate online engagement.
We would love to share with you some of the projects we've recently completed and tell you about the creative concepts behind the scenes.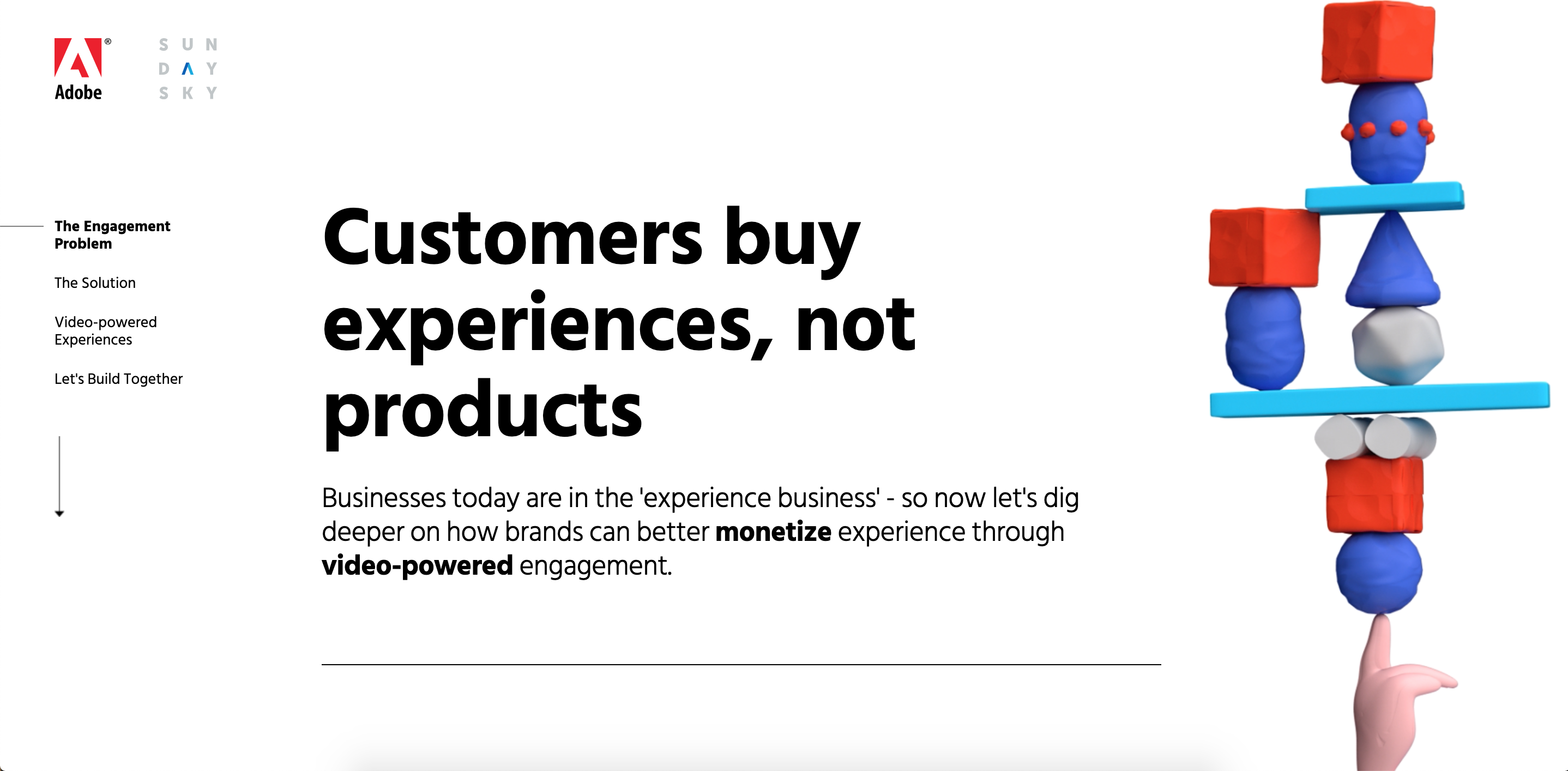 Some of our top-notch work this year includes projects like SundaySky. We created cutting edge 3D visual design graphics for SundaySky's Adobe Summit experience. The idea was to express the effortless use of the platform in an abstract manner. We used plasticine modeling clay inspiration to represent the building blocks of smart personalized video experiences. All 3D animations are custom and help to easily visualize a complex and technical software solution. We also created a 3D visual customer journey video for SundaySky's home page. Those are powerful graphics that received two gold Davey Awards. We are honored and proud of this international recognition and how we worked collaboratively with the SundaySky NYC team.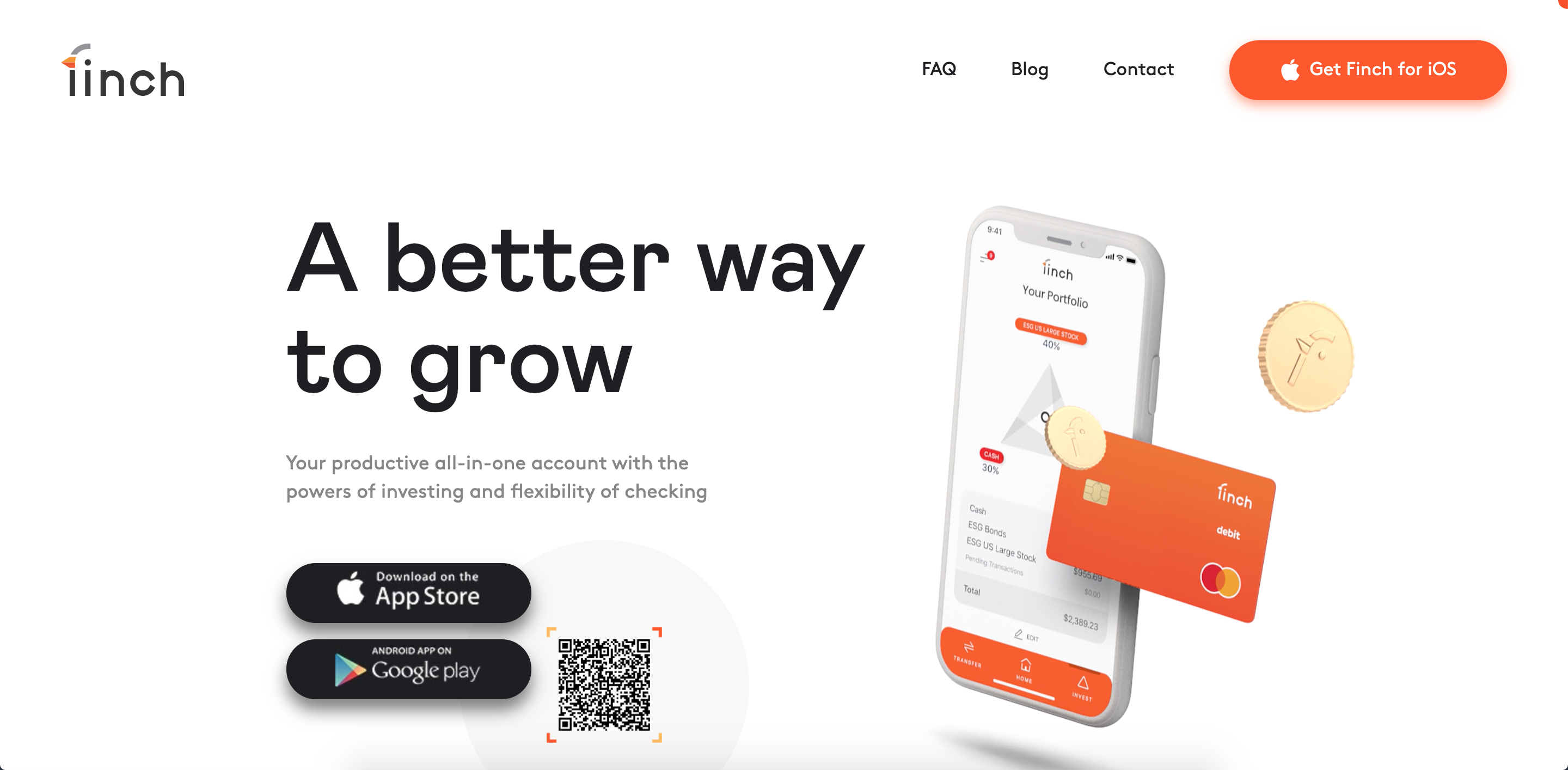 A different design challenge came with Finch. Our mission was to present the simplicity and ease of a new checking and investing account, made for millennials. We started with rebranding the company and then developed a logo with a personality. Have a look at Finch's new website design to see the playful bird in the logo winking back. This project required smart but fun interactive graphics. 3D branded coins fly off the screen, creating the happy tone the brand was seeking. Yet the website also stands out as a trustworthy financial services institution that puts your money to work for you. Finch is an accredited investment platform you can depend on, and the vibrant design of the website's colors and animations do not take away from the integrity of the institution. The branding was developed to empower Finch as a leader in their space, adapting from the old archaic ways banking is done, while appealing to a large audience of millennials.
We put our animation skills to the test with a very interesting design concept for ThirdLove®, one of the fastest-growing brands in the US. The company makes bras that fit perfectly, feel incredible, and look stellar, empowering women to feel comfortable and confident. ThirdLove® focuses on designing beautiful products and creating a seamless user experience. Their website features a Fit Finder® Quiz for women, and we are honored that ThirdLove® entrusted us to design this experience with 3D renderings of their iconic bra. The quiz is a centerpiece of the brand's customer journey and we are in the process of developing this creative concept for them. This is a high-end, intricate 3D design we cannot wait to share with you soon.
In one of our most daring projects this year, our team was asked to find a way to visualize how a blockchain technology company is revolutionizing the future. When you think of blockchain technology, your head can spin in terms of zeros and ones. But how else could a designer visually explain this complicated topic?
And to recap the year, a year in which our team and clients have been pushing ourselves to the new limits each month, Vincent, our Managing Partner, could not believe his ears while on a conference call listening to Creative Director George Kostov share his design idea for the project. A portion of the overall project was to be inspired by the comic book and Marvel Movie "Doctor Strange". George was describing a building metamorphosing into different shapes and wanted to recreate something similar to visualize a section of our client's capability. Vincent's reaction was direct. "We're absolutely nuts. Since when are we a special effects company? I mean wow, but can we do this?"
We are very excited to share the visuals with you soon. Stay tuned!
Vincent's amusing reaction to the special effects our design team was proposing for Blockchains summarizes so well the year we've had. It is amazing how much we have grown as a digital agency and how deep we have embraced 3D animations lately.
Despite the ongoing pandemic, we stayed focused and passionate about our work. This year we have been blessed to have fantastic projects and clients that trust us and have allowed us to flex our creativity and 3D capability like never before.
We are experimenting with new technology and marketing innovation. Out of necessity and business turmoil have come creativity and market disruption. We are proud that in such a chaotic environment, we were able to show our clients from New Jersey to Europe, how we can think outside the box and help them handle any challenge. We intend to continue bringing the biggest, brightest, craziest ideas we can. And more importantly, execute those ideas. We excel at finding ways to make things happen.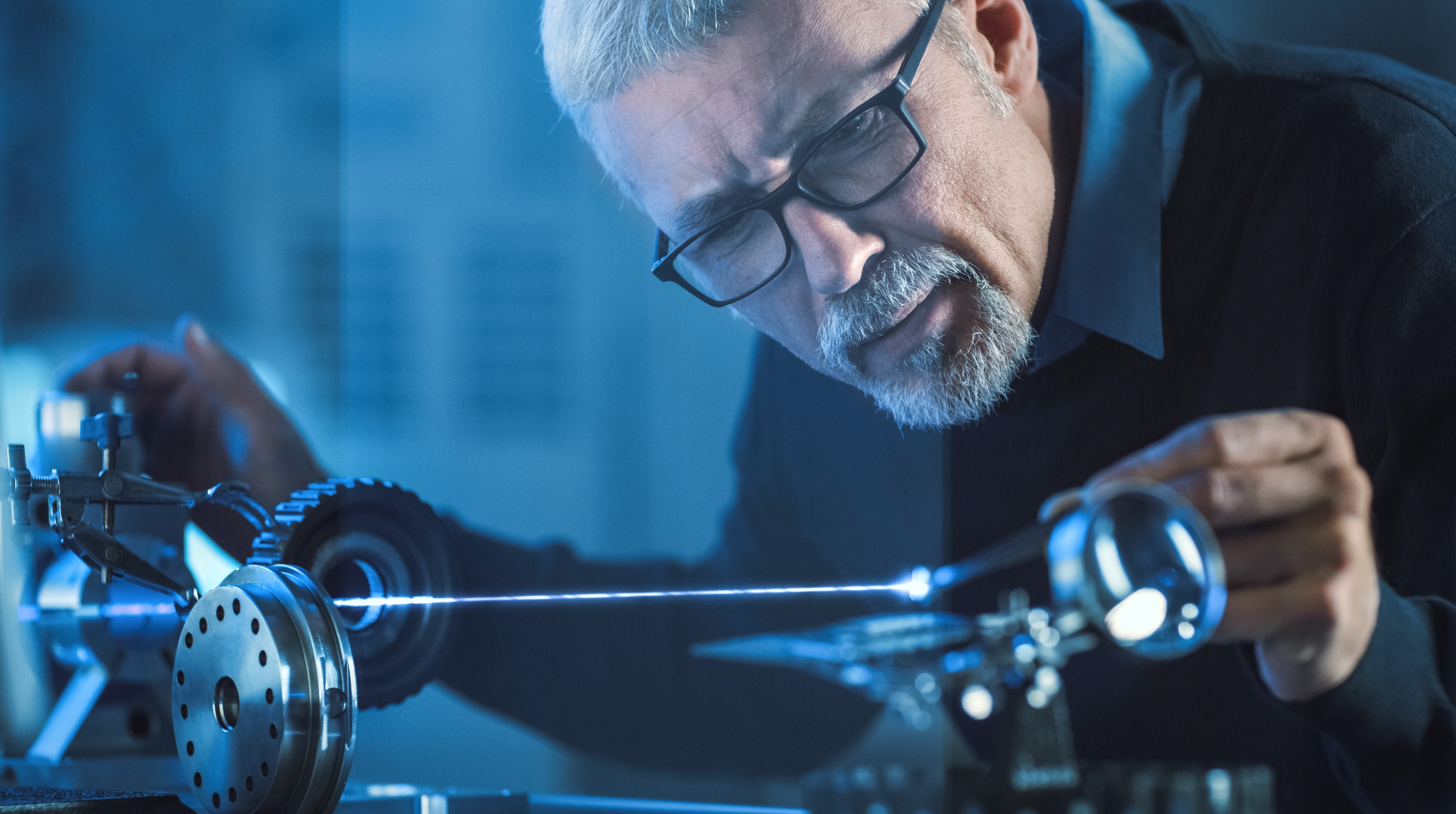 Coming up soon are two bold projects we are extremely excited to share with you. We are thrilled to design an online platform for LaserNetUS, the US consortium focused on high-intensity laser research and a brand new website for The Associated Press' Content Services.
There were lessons learned as well. Like many other businesses, we had to overcome working remotely. In the process, we discovered that we can push our creativity without the benefit of being together as much. We are grateful to have a team of fantastic professionals that truly love what they do. Despite some reorganization, everyone stayed focused, determined, and ready to rock'n'roll. Hard work pays off.
We also learned to slow down when necessary. Prior to the pandemic, we operated in a "go-go-go" mindset to meet and exceed all deadlines. When some of our team members got sick, we shifted our routine to take care of our people first. We reassigned projects and worked around some hardships and scheduling chaos. Our clients aligned with us and allowed for extra days on some projects. We stood by our clients as well when they experienced hardships.
Several of the brands we work with were severely impacted by the pandemic. Some companies had to cancel projects with us or put them on hold. At eDesign, we decided not to let those things happen. To assist our valued clients, we invested our own resources when required. For example, we supported a lifeline campaign and several marketing blasts to help fundraise donations for one of our organizations in need of assistance. As many of our parents have taught us, "doing the right thing is always the right thing to do."
Our marketing approach has also changed this year. And it's paramount that yours changes too. If we can recommend one thing, it's doing research to understand how the mindset and the motivations of your customers have possibly shifted in the last ten months. We are all living in a very different environment. Marketing campaigns that have performed well at the beginning of 2020 will most likely be off-the-mark at the beginning of 2021.
Preparing to position your company in this new environment is something we love doing. We're ready to help you!
To connect with our team, just say hello@edesigninteractive.com.