About the Client
Founded in 1970, Passaic County Community College (PCCC) operates on four campus locations. Equipped with state-of-the-art facilities, the award-winning faculty offers over 60 degrees and career programs.
PCCC is a Minority Serving Institution, covering a diverse geographic area from many rural communities all the way to downtown Paterson, the third-largest city in New Jersey. Over 13,000 students from various backgrounds enroll each year.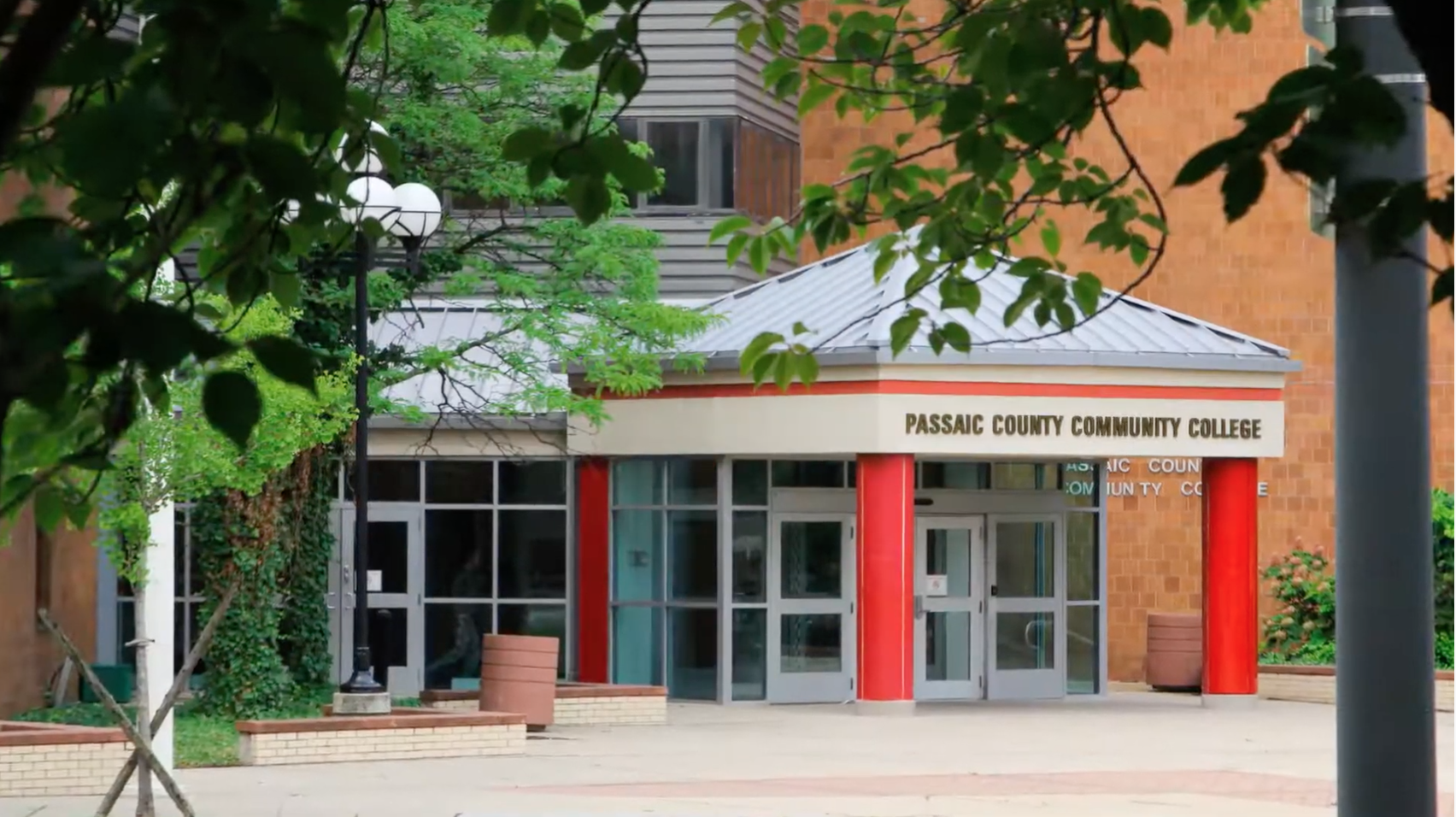 The Opportunity
PCCC needed to present its newly developed Guided Pathways to Success program. Adopting Guided Pathways and redesigning academic programs is a challenge across all facets of a college. Educating prospective students on these career journeys is another. How do we do that? PCCC came to our team looking for answers to support them during virtual events.
The goal was to build videos focused on their updated academic departments, aligned to new Guided Pathways. These marketing messages were to be presented at both in-person and virtual Open House events. Our mission was to create marketing assets with a long shelf-life, designed quickly, and on a budget.
What We Did
PCCC has a small team that did not have the time or resources to quickly mobilize a series of urgently needed videos. The COVID-19 pandemic pushed many enrollment events online, and virtual open houses became the norm at community colleges around New Jersey. A redesign or their entire website experience featuring Guided Pathways was not feasible, so we turned to video and created short-form, concise videos, packed with content that could be scaled and reused again and again. Each video follows a similar framework for each pathway, showing not just the possible career paths and outcomes a student can embark on, but also a real look at the facilities.
The biggest challenge was blending authentic materials visuals with purchased stock content. Given the school closures, access to the campus to perform photo or video shoots was not possible.
Although the videos are short and easy to assimilate, they present well the subjects, classes, and skills a student can expect to learn on a given career path. For student exploring their options, this is a great way to visually build excitement and potential when joining an open house to learn more.
How It Went
Students and faculty at PCCC agreed the videos were a huge success. They created an immediate and emotional connection with students. The videos are simple, efficient, and help prospective students understand the programs offered at PCCC through the new lens of Guided Pathways.
We created 7 videos in total, on topics like Education, Business, Culinary Arts, Human Services, and Humanities. Most importantly, PCCC now has videos that can be reused for a multitude of advertising and marketing purposes, both in-person or virtual for years to come.
Our Role
Campaign Creative, Graphic Design, Video Editing, Animations, Project Management, Copywriting.
For help with implementing Guided Pathways at your school, say hello@edesigninteractive.com. Our Ney Jersey team of website design experts will be happy to assist you.