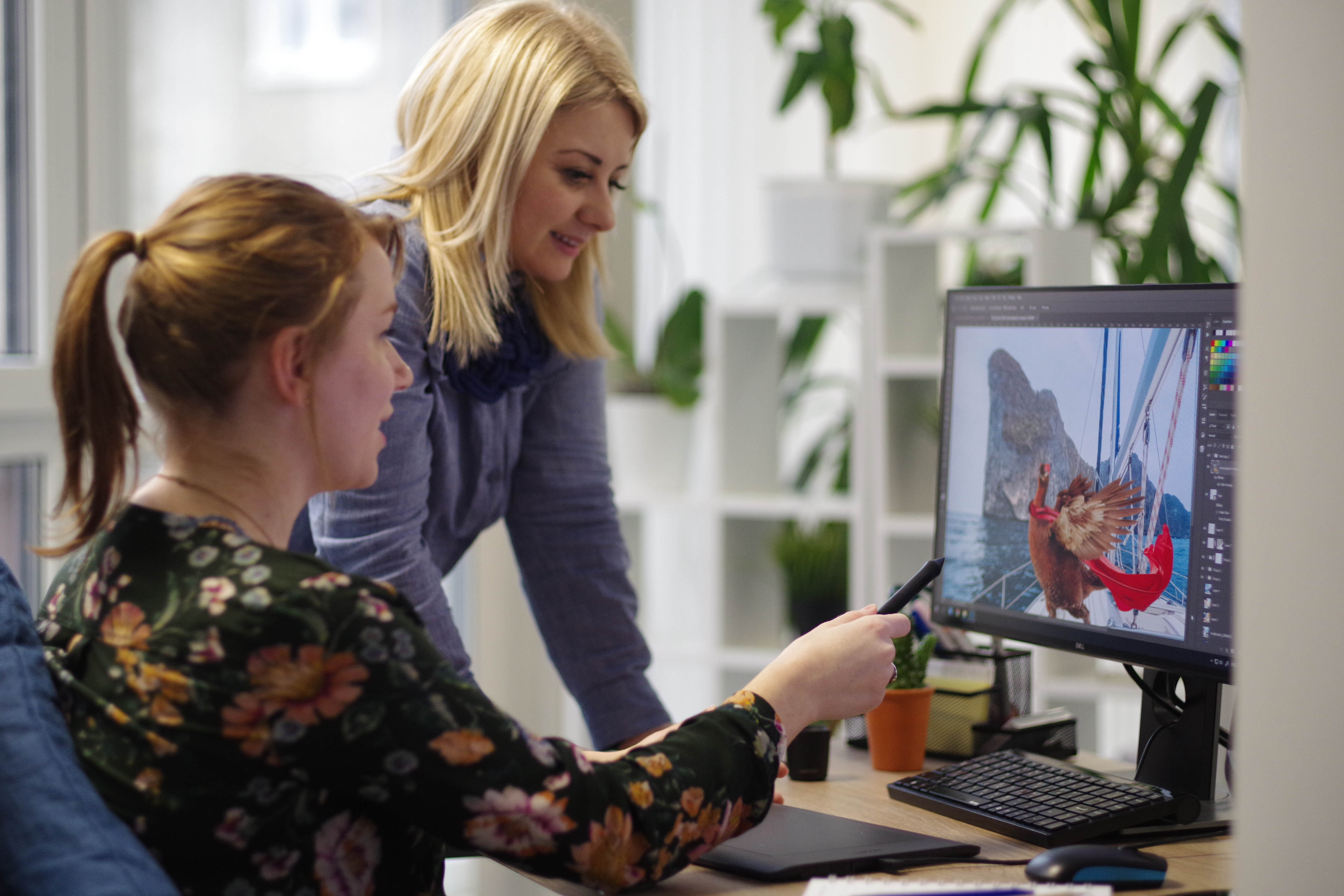 Clients often ask us to issue a fixed budget for web development work upfront. We completely understand. We, too, want to know the price of a service before purchasing it. We think, however, that a set budget is not in the best interest of our clients and that brands should consider hiring their web agency on a retainer instead. It may sound hard to believe and counter-intuitive but hear us out.
Over the years, 19 and counting, we believe that a retainer budget can provide clients with cost-effective, flexible, collaborative, and high-quality work. In contrast, a fixed project price can lead to overpaying for your design, limited flexibility, and additional cost for changes to the scope.
A set price is straightforward: the agency provides a quote for a specific project, and the client pays that amount regardless of how long it takes to complete. However, this commitment has several shortcomings. One of the most significant issues is that clients ask for more work than they would if paid hourly. This is because clients want to maximize their investment. As a result, the agency may become overwhelmed with requests, changes, and corrections. Sometimes, a design previously approved by all management levels of a corporation is discarded last minute, sending the entire project back to square one. This leads to delays and a lower-quality end product.
Another issue is that the agency could overestimate or underestimate the project's cost. This means that the client may end up paying more than they should. It also means that the agency may be hesitant to change the scope for fear of not being compensated for the additional work.
On the other hand, when we can estimate a monthly spend and combine that with a target launch date or project duration, we can better collaborate with clients on doing what is best for the project. This retainer-based partnership offers several benefits:
Greater flexibility: Since clients are paying for ongoing services, they can adjust the project scope as needed. This can include adding or removing features or changing the focus of the user experience. In contrast, a fixed budget typically has a set project scope, which can be difficult to change without incurring additional costs.
Increased collaboration: A retainer encourages greater cooperation and trust between the client and the digital agency. Since the agency is being continuously paid, they are incentivized to work closely with the client to ensure their needs are being met. This leads to more successful projects and long-term partnerships.
Improved quality: A retainer incentivizes the digital agency to provide the best possible work. Since they are being paid continuously, they are motivated to provide high-quality work that meets the client's needs. In contrast, a fixed budget may incentivize the agency to cut corners or rush the project to complete the deadline.
Changes: Changes are inevitable in any project, and a retainer allows clients to make changes as needed without incurring additional costs. Clients pay for ongoing work, which can be adjusted to suit their needs as the project progresses. This can lead to greater cost-effectiveness as clients only pay for needed work.
The digital agency's pricing model can significantly impact the quality of work and the relationship with the client. While a fixed price may seem attractive to clients, it often results in a lower-quality end product due to overestimation and the tendency for brands to ask for more work than they need.
This is why we believe a retainer-based partnership is a better approach to providing the best possible service to our clients.
Let's reinvent your brand advertising together! To connect with us, say hello@edesigninteractive.com.