We are extremely excited to announce the website launch of Turner Construction.
The largest builder globally, Turner Construction consistently delivers awe-inspiring architectural marvels and has left a mark on the world with iconic structures like the Burj Khalifa or the SoFi Stadium.
The new site was not only an opportunity to highlight the company's extraordinary achievements but also to celebrate its people. Image selection played a central role in shaping the design narrative. The website exudes boldness and innovation.
The "News and Insights" section allows marketers to create captivating content beyond traditional press releases. This new feature enables Turner's teams to share case studies, project photos, and success stories more easily and frequently, expanding their content creation opportunities.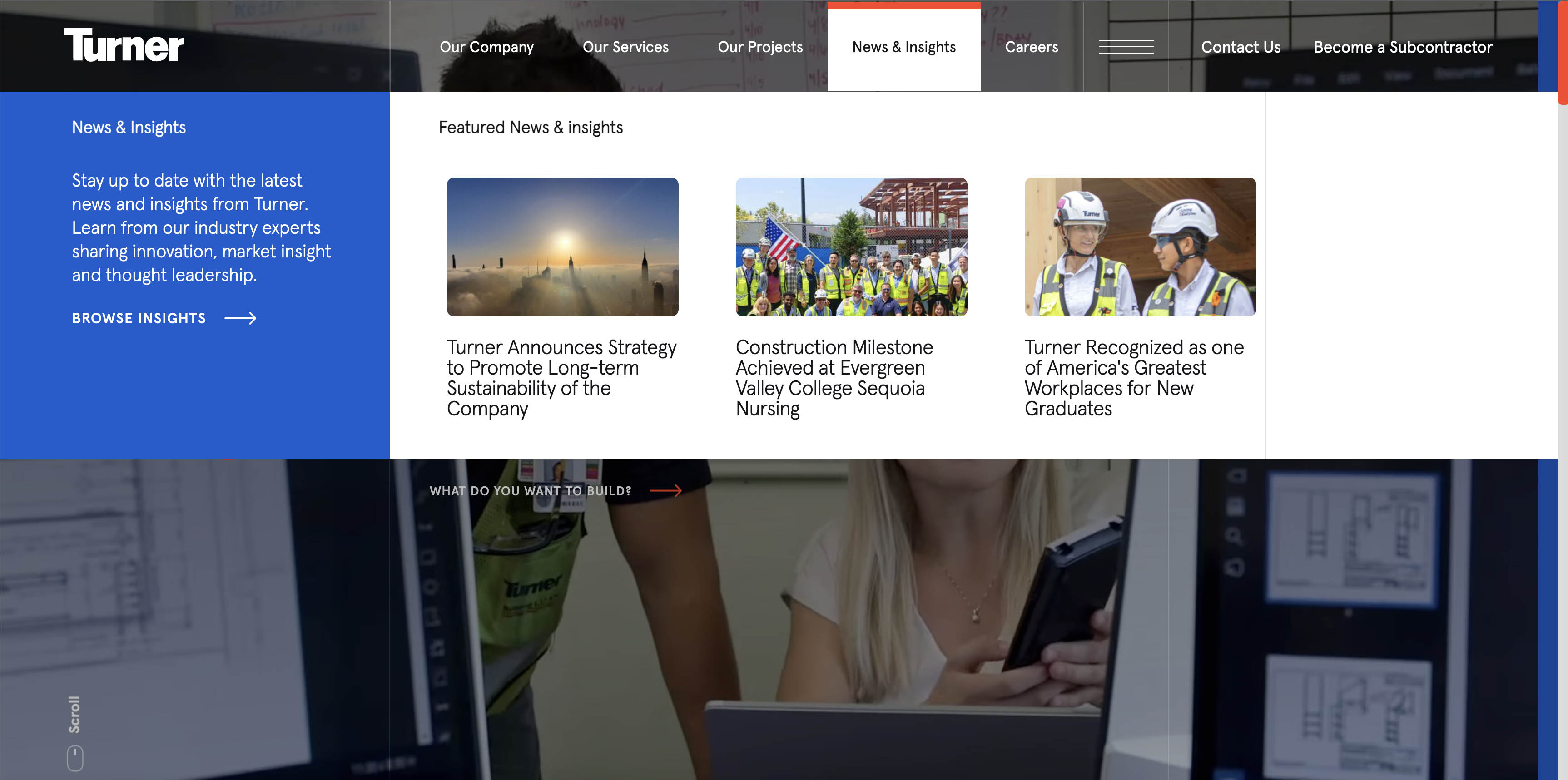 We designed a custom CMS to give Turner the flexibility to administer every page individually. The CMS was built to scale as content grows, traffic increases, and marketing technology platforms are added. We fine-tuned the code to deliver fast loading times, efficient database queries, and overall enhanced performance, resulting in a better user experience.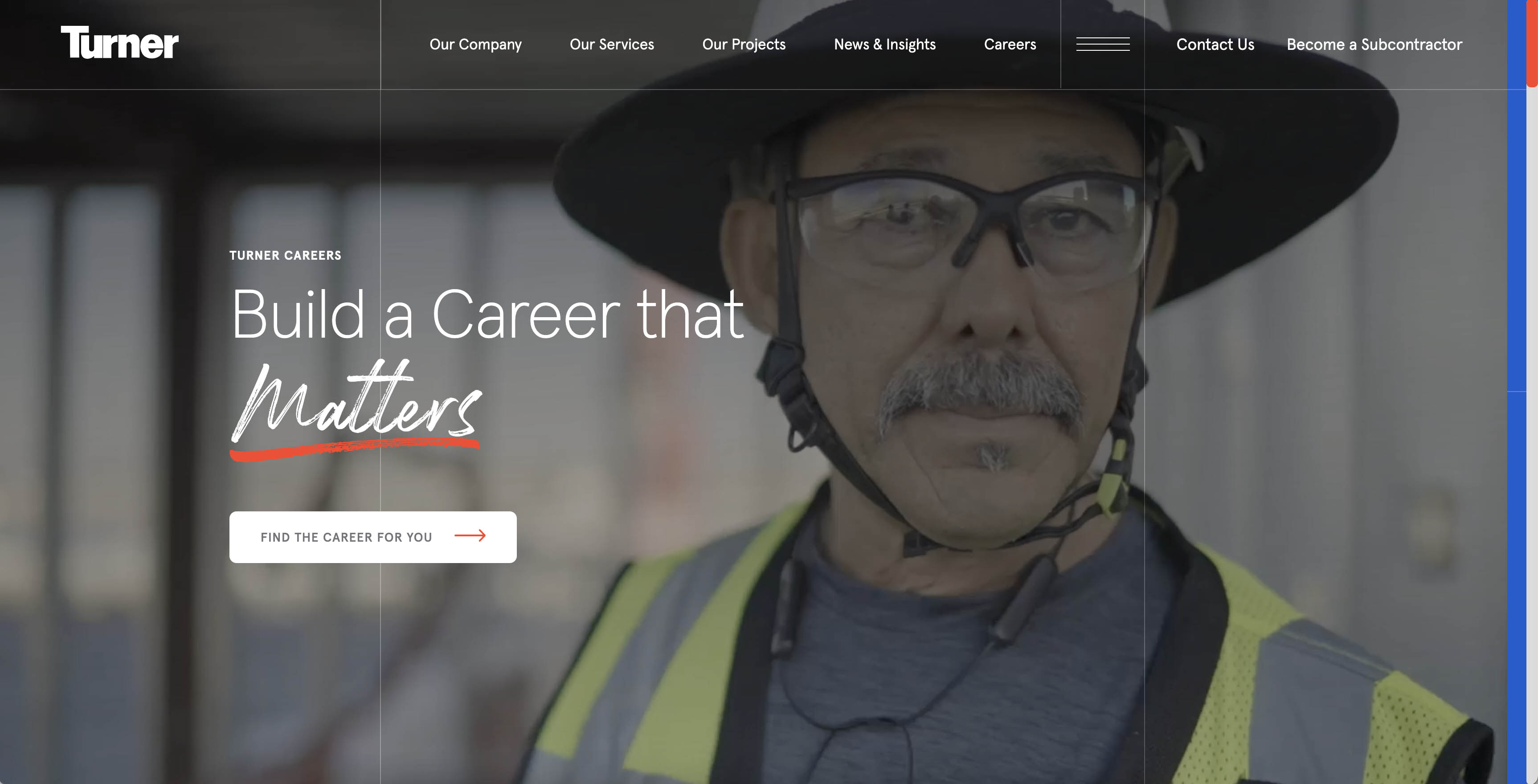 Our collaboration with Turner Construction resulted in the creation of a compelling online presence. We translated their unique requirements into a modern experience with a user-friendly design that communicates the company's core values and expertise to a wide range of audiences, instilling a sense of purpose and passion.
Let's boost your website design together. For advice, say hello@edesigninteractive.com.