TDF's brand new website just launched, have a look!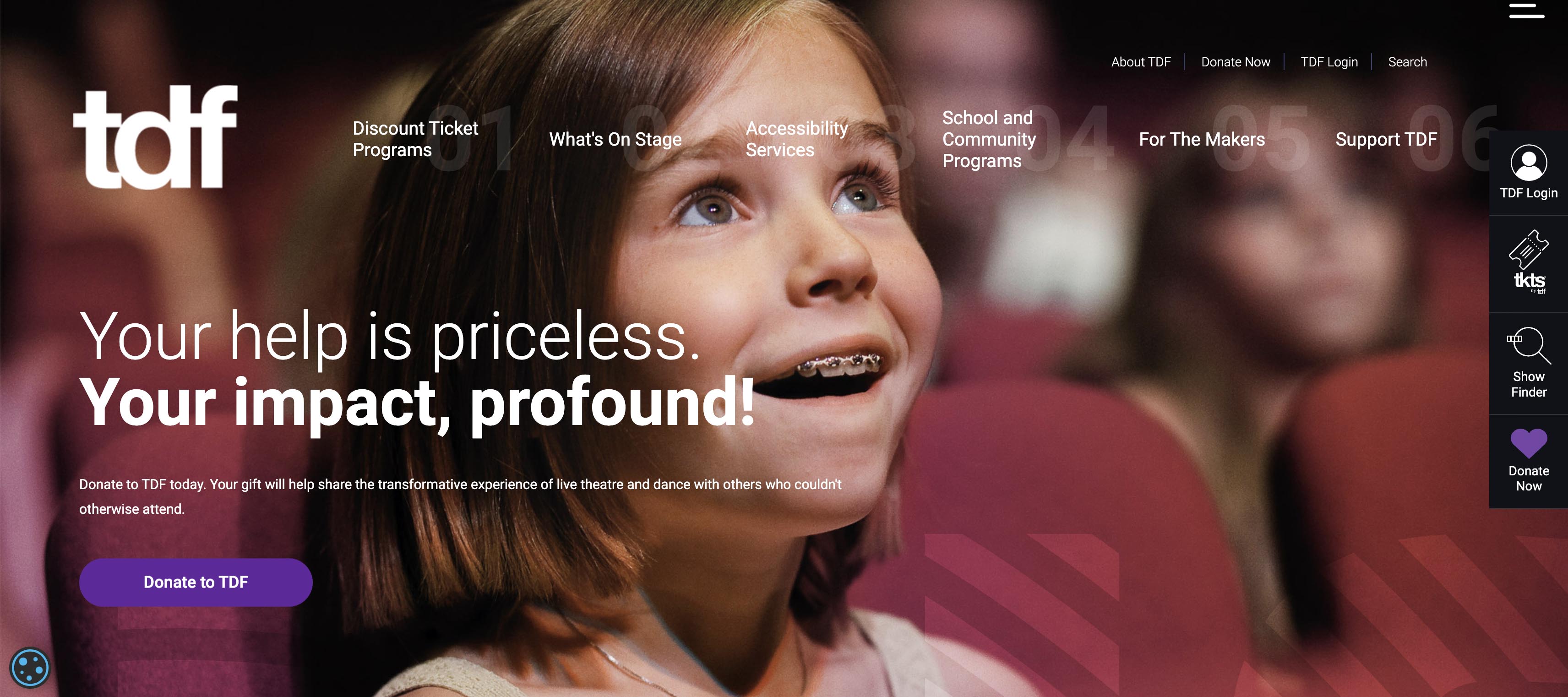 Our team is extremely excited and proud to be working with TDF (Theatre Development Fund), Broadway's iconic non-profit.
TDF chose us to redesign their website experience and CMS. Our focus was on creating a modular website that prioritizes mobile design while ensuring that users can easily search for information, log in, purchase tickets, and become members on any device.
Migrating data from TDF's colossal database of the Stages Magazine was a significant undertaking. This included historical articles, tags, videos, and podcasts related to each show, actor, actress, director, or producer. Our team worked diligently to ensure that all data is accurately transferred while maintaining its integrity.
The site's modern and clean design is visually appealing and easy to navigate, with intuitive menus and clear calls to action. We prioritized the design system to include big, bold, and beautiful photography capturing human emotions photographed during a live show.
The "Show Finder" functionality allows visitors to browse information about running shows and purchase tickets through several options, including TDF's own membership program.
The community's response to TDF's new website design has been overwhelmingly positive. We are proud to have contributed to this organization's continued success and are grateful for TDF's Christina Trivigno's leadership and kindness. Working with her and the greater TDF team has been a pleasure and we look forward to supporting them for years ahead.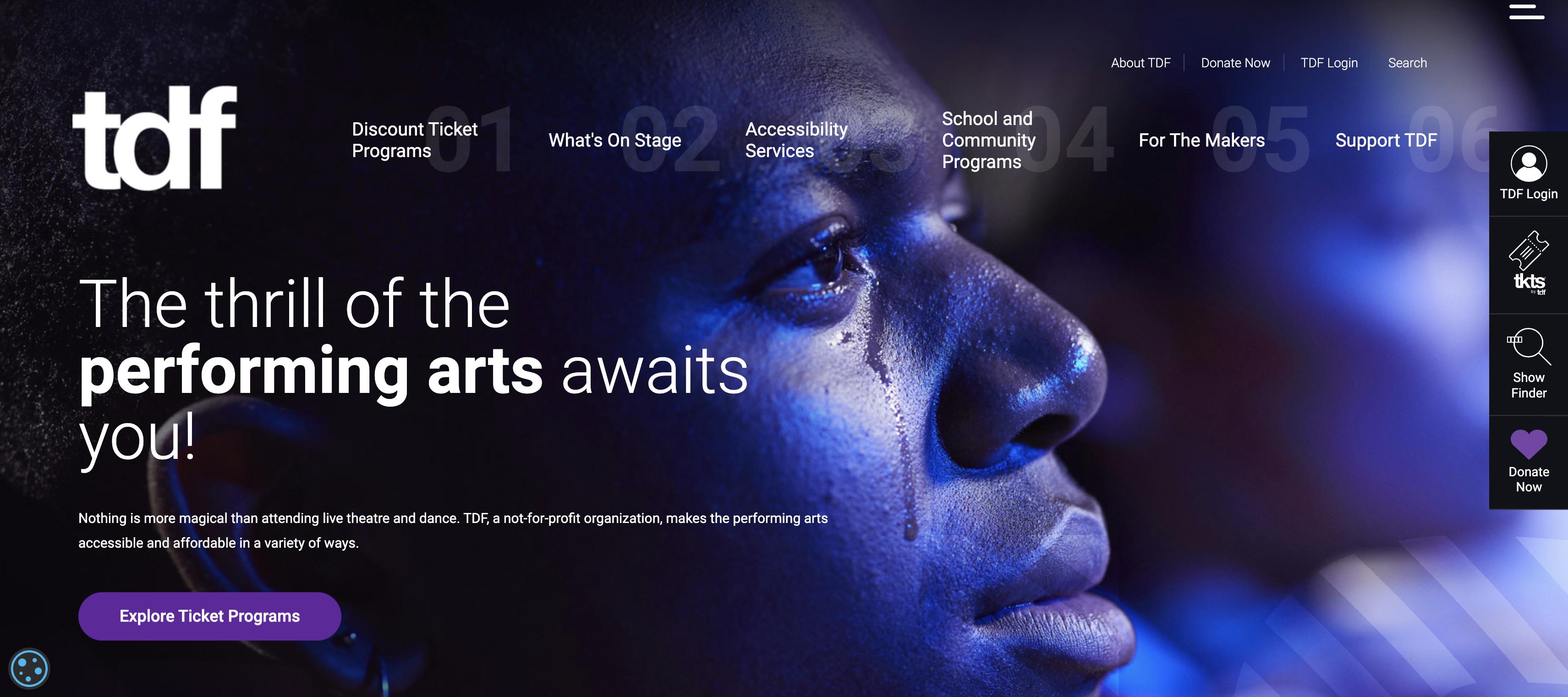 About TDF
TDF (Theatre Development Fund) is a nonprofit organization that aims to make the performing arts accessible to everyone. Founded in 1968, TDF achieves this mission through a range of programs, including its iconic Time Square TKTS booth, which offers discounted tickets to Broadway and Off-Broadway shows; its TDF Membership program; and its Education and Engagement initiatives, which bring theater and dance experiences to underserved communities and schools. In addition to hosting autism-friendly performances, the organization also manages a costume collection donated by production companies, which they make available for rent.
Overall, TDF seeks to create a more diverse, inclusive, and engaged audience for the performing arts, while also supporting the artists and organizations that make these experiences possible.
For advice on your website redesign or marketing campaign, just say hello@edesigninteractive.com.