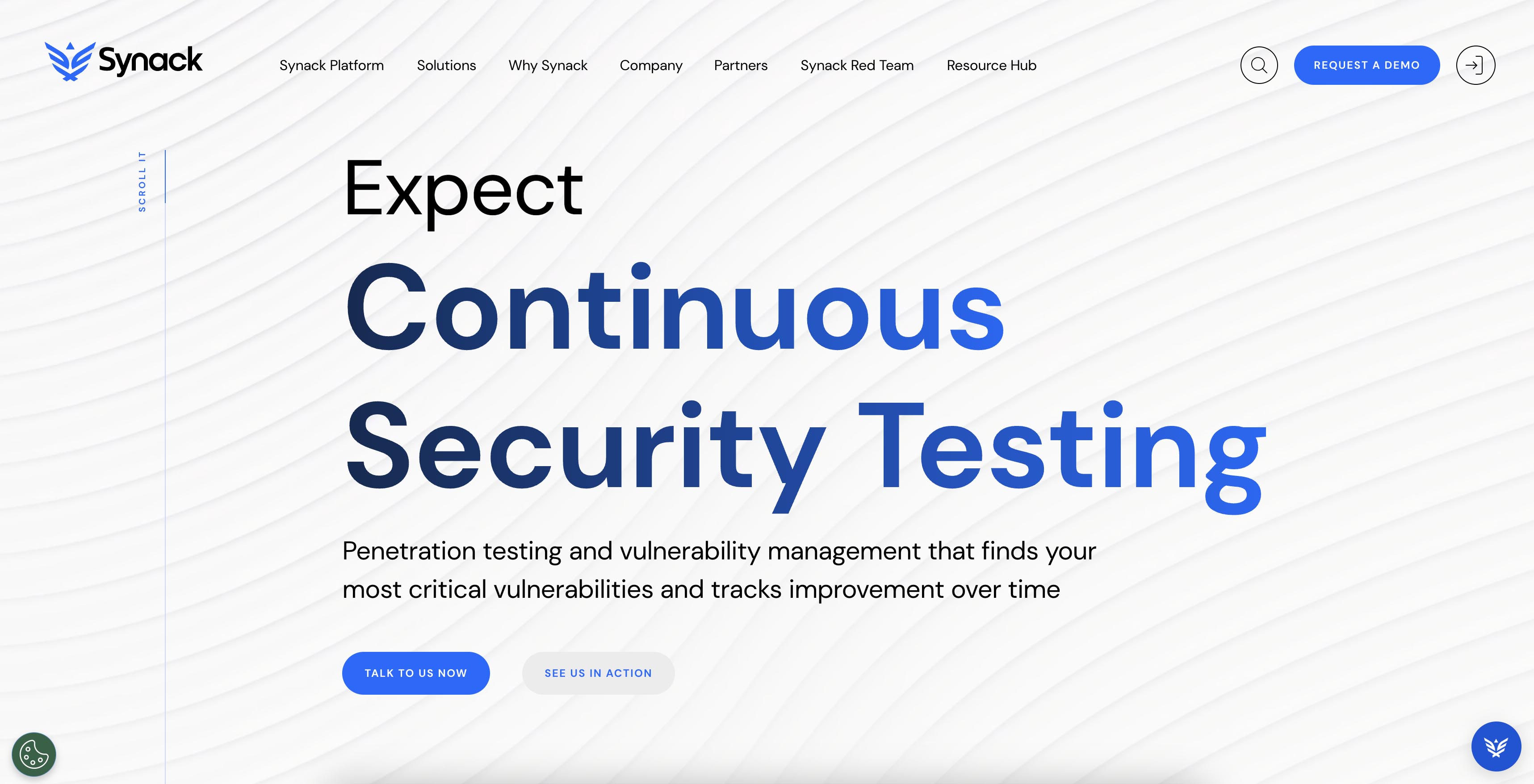 Our team is excited to announce the website launch of www.synack.com.
Jay Kaplan, the Founder and CEO of Synack, challenged our team to create an uplifting website that breaks away from conventions and changes how people perceive a cyber security corporation.
Our work on Synack's website extended beyond just designing a new site. We developed a comprehensive design system, provided a brand book, and incorporated a Neumorphic composition into the site's new design. This visually striking style aligns perfectly with the tone of voice we aimed to convey, distinguishing Synack from its industry competitors and elevating the company to a new level. In addition, we enhanced the company's logo to add more depth to it.
We created a bright website for Synack that feels more accessible and gives a sense of transparency while still looking modern and high-tech. The new design emphasizes the quality that sets Synack apart from other companies.
We were excited to hear from Synack's Leadership team with such positive feedback. Here's what Synack's VP of Corporate Marketing shared in a recent clutch review "eDesign was tasked with creating a new and contemporary brand identity in an industry that is conventional and stereotypical in its design. They delivered original design elements that were unexpected in the cyber industry and gave us a differentiated and fresh look. They created new animation, original graphics, and a new Mega Menu, enhancing the UX and improving users' engagement."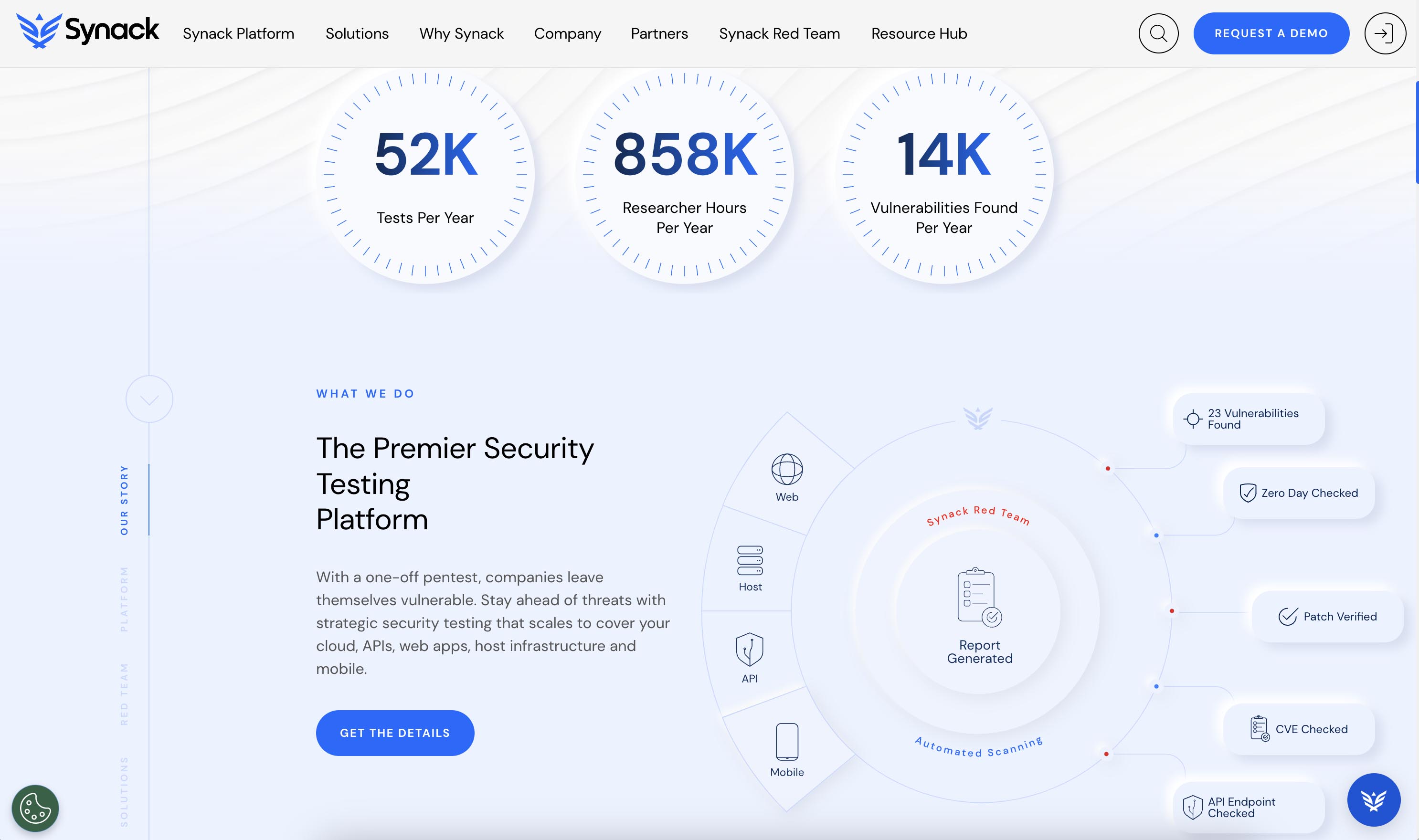 About the Synack
Synack is the premier cybersecurity company and testing platform that utilizes carefully selected and exceptionally skilled security researchers to provide ongoing penetration testing and vulnerability management. The team is fully committed to reducing cybersecurity risks by granting organizations secure, on-demand access to the world's most trusted network of researchers, all accessible through a unified platform.
For advice on your website redesign or marketing campaign, say hello@edesigninteractive.com. Our team of website design experts will be happy to connect with you and learn about your needs.