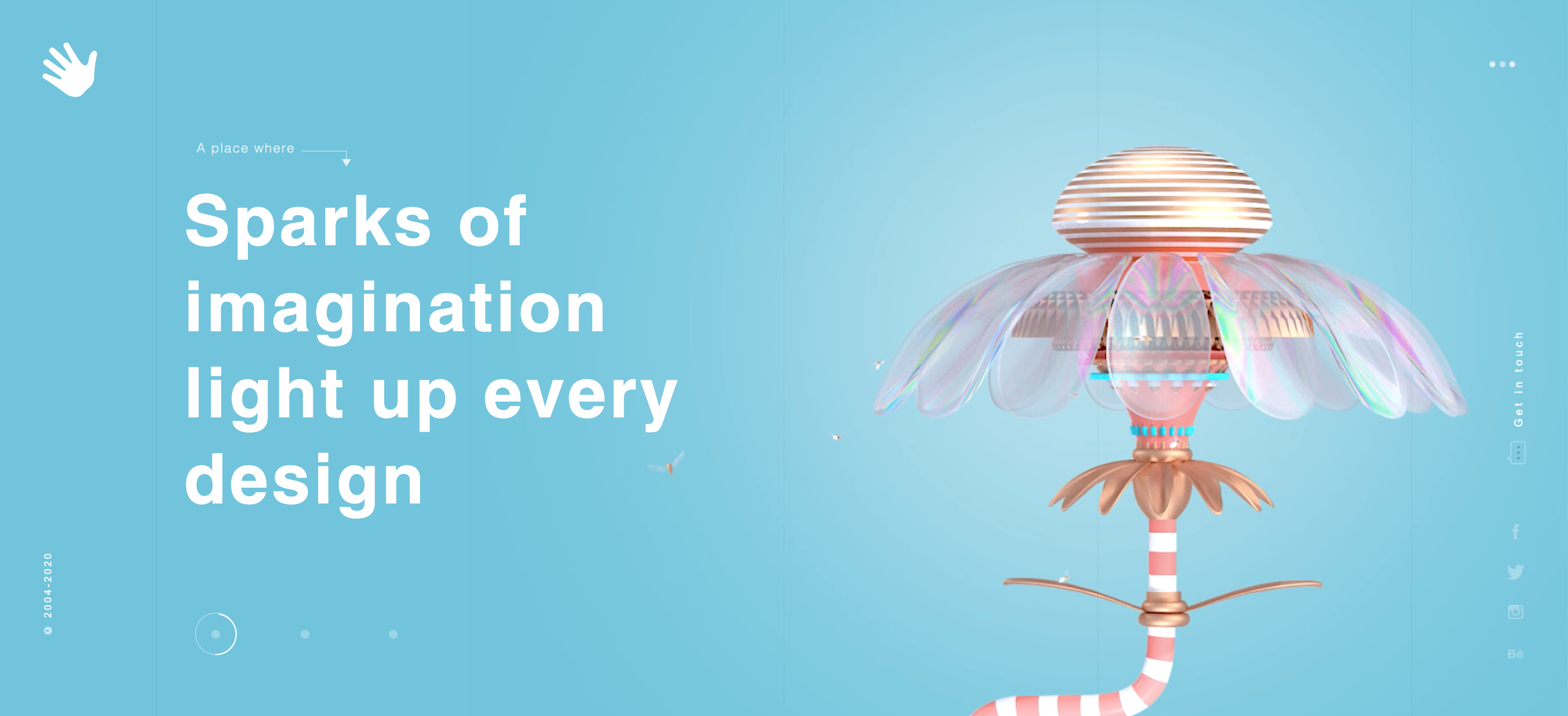 At eDesign Interactive, we know it can be taxing on any new business to balance high-quality web design while also fostering consistent growth. That's where we can help! For almost 20 years we've created stunning websites, landing pages, and interactive campaigns. Our team leverages the power of digital technology to engage with your audience, encourage sharing, and have a consistent conversion rate of traffic into loyal customers.
We're experts in digital creativity and aim to design emotional and meaningful stories that translate into fantastic digital journeys. Our strategy is human-centered and data-driven. We analyze user interactions and apply that data into personalized targeted visuals that meet users' needs. Our core pillars are to discover, define, design, and deliver, which we always apply to our project to ensure success!
We'd like to take this opportunity to thank our wonderful clients for helping us do what we love. They open their businesses and brand images to us and trust us to deliver high-quality solutions to help optimize their digital presence. It's truly a pleasure to serve our clients, so they can focus on their growth operations.
One such client works in the food production industry, and they needed a new website. We did our due diligence and conducted user interviews. We also added engaging calls to action and modern animations. They praised their new site as easy to navigate and said that "the interactive features we designed are very impressive". Take a look at a review they left on Clutch, a B2B ratings and reviews site: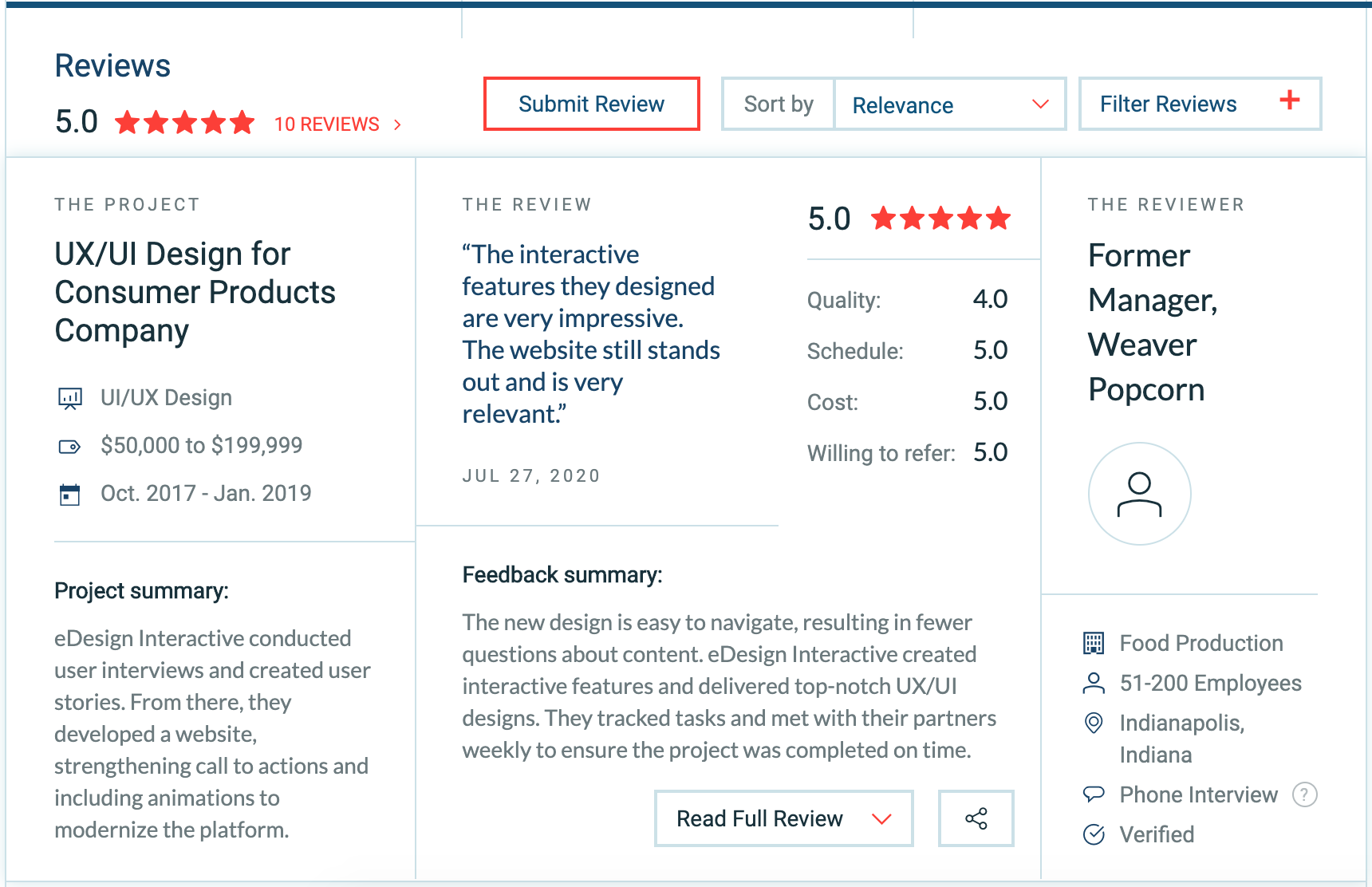 We value feedback from our clients. We especially appreciate feedback in the form of Clutch reviews, since it gives a holistic perspective of our projects. Our customers are given the chance to get on the phone with a Clutch analyst and assess our impact in a 15-minute review call.
Clutch grades our performance based on the quality of service and deliverables, attention to project timelines, project management ability, and overall pricing for the value we provide. We are thrilled to report that our clients have spoken, and we've earned a perfect five out of five stars across all of our reviews on Clutch!
We are proud to serve our clients and look forward to helping them master their digital presence in any market environment. Drop us a line if you're interested to learn how eDesign Interactive can help your business shine.