The last few months have been filled with exciting projects and new web design releases. In this article, we would like to share with you a little bit about our work and some behind-the-scenes design stories.
We built a brand-new website for Ace Electronics. The company specializes in designing, prototyping, and manufacturing customized cable assembly solutions. Recognized as a leader in factory automation, robotic integration, and assembly systems, Ace Electronics has been providing cable assemblies for the harshest environments and defense applications for over 30 years.
The web design we created is a modern approach organized around their main industry sectors. This corporate site is not only informational, it's also aesthetically pleasing. The design incorporates subtle animations and elegant triggers. The UX pathways are organized and easy to browse. The site inspires trust and industry leadership without overwhelming the user.
The team was so excited to launch their website they filmed a fun launch party video they shared on social media.

We were excited as well and are pleased to know that the website has received many positive comments from Ace Electronics' partners and clients and is beginning to gain visibility across Google for a more focused B2B lead generation marketing strategy.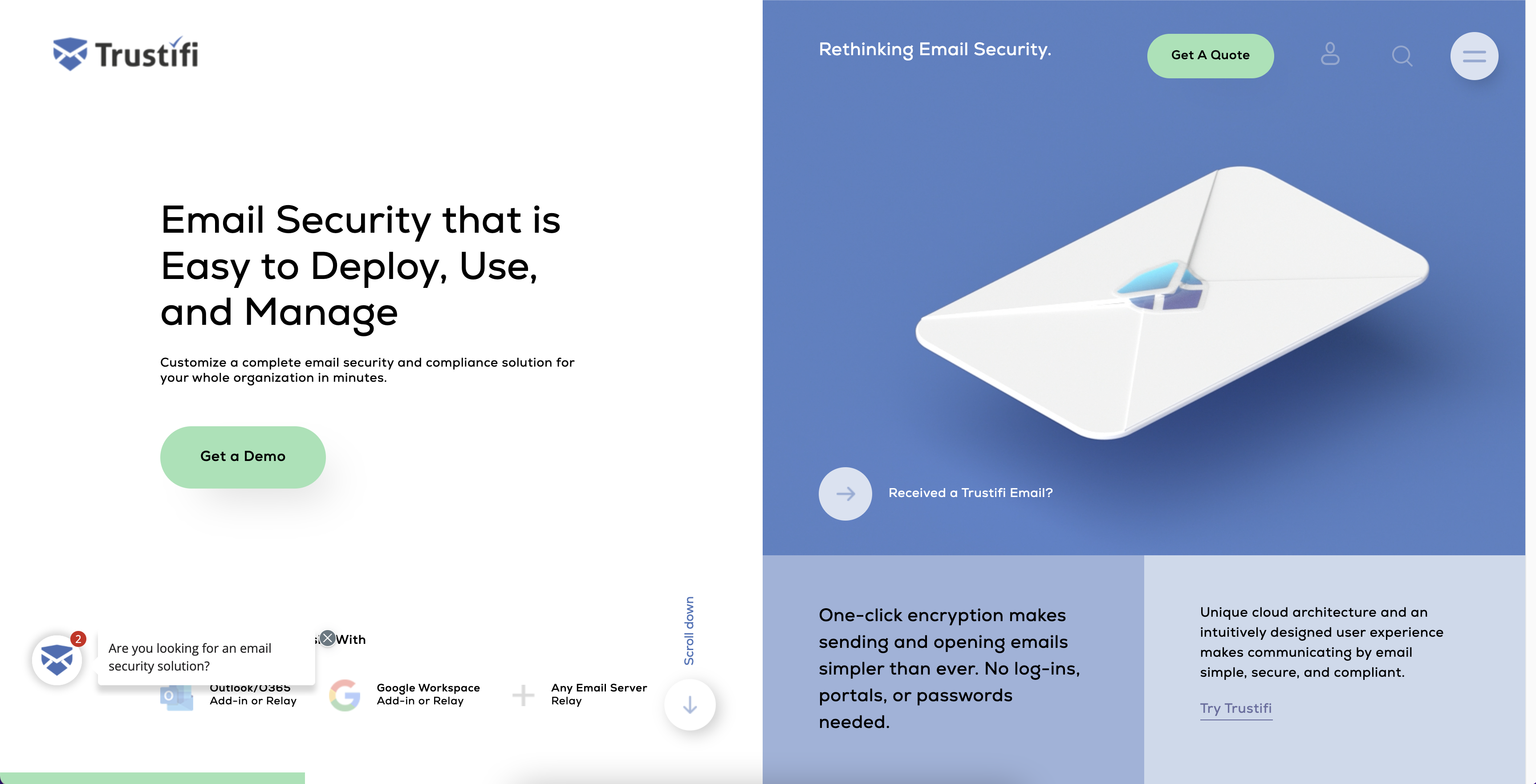 Our team also released a new website for Trustifi in 2022. Trustifi is an email security software-as-a-service (SaaS) platform. The company offers a patented postmarked email system with Inbound Shield, Data Loss Prevention, and Email Encryption, which is actually the first federally-accepted method of sending legal documents online. The solution provides any company dealing with highly sensitive information with absolute confidentiality, security, and peace of mind.
eDesign has a great deal of experience with SaaS companies, and we embraced this project with enthusiasm. To make Trustifi's website unique, we set out to design an animated 3D experience that explained what they do without a user ever needing to read a word. Our home page animation demonstrates the capabilities of securing an email and then the cloud architecture that encapsulates their robust technology. Visitors can immediately see and experience the many layers of features and benefits that Trustifi offers. Trustifi is a company used by law firms, government agencies, and enterprise businesses, therefore trust is a big part of their image. This is why we built a website that is modern, clean, easy to read, and shows professional expertise through every page. We've prioritized calls to action around asking for a quote and requesting a demo. The site also connects all captured lead data into Salesforce Pardot integration.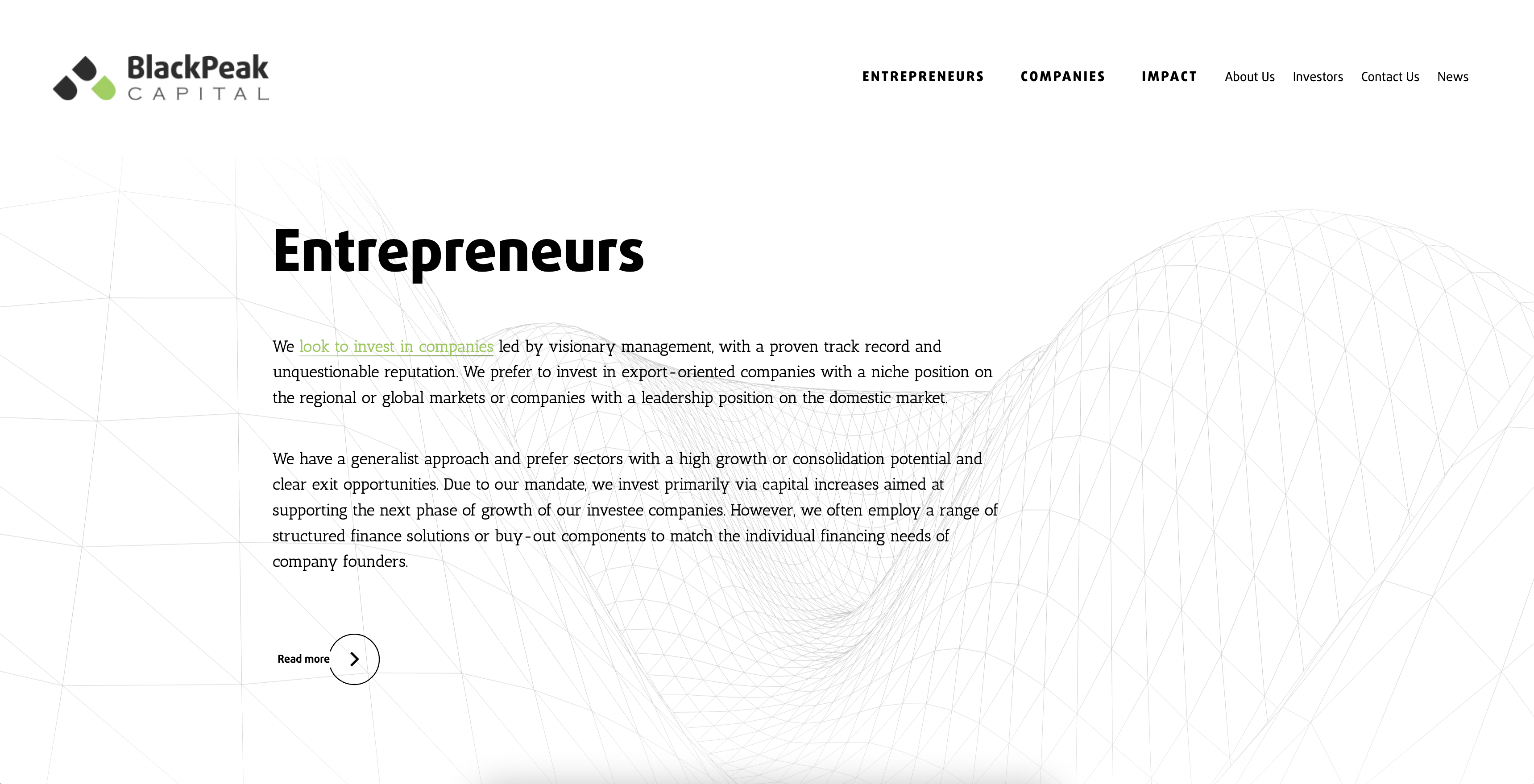 BlackPeak Capital asked us to create a dynamic website that fits with their corporate mission. BlackPeak is a Private Equity firm focused on investing growth equity in Southeast Europe. The team collaborates with outstanding entrepreneurs building world-class companies. Currently, BlackPeak Capital has two funds under management with total assets of EUR 150M.
The website is dynamic and eye-catching. Some of the animation elements are built with WebGL technology for a rich 3D motion graphics feel. We added bespoke graphics and brand elements throughout the site. The company feels friendly and approachable while keeping an image of professionalism and trust.
In our design work, we often use colors to trigger specific emotions. Typically, green shades bring a comforting appeal to the page, while using a luminous green hue has the power to create a feeling of energy and vitality that gets people excited. The bright green branding of BlackPeak stands out against the simple white background and grey areas. This is a color combination proven to appeal to both male and female users.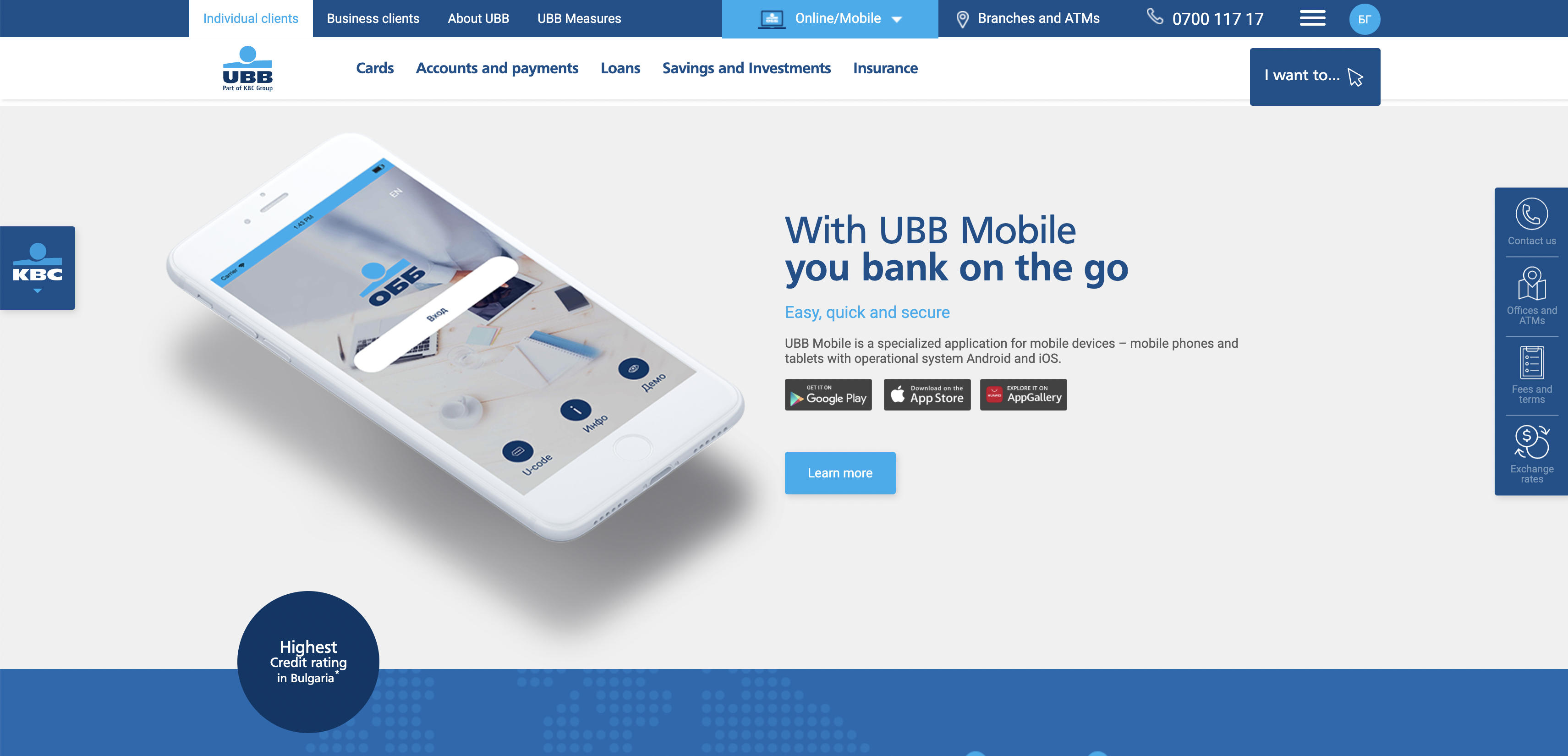 Our team was also excited to release the new website platform for UBB Pension Insurance. The company is part of the Belgian KBC Group, one of the largest banking and insurance groups in Europe. The corporation is committed to helping people secure their financial future by providing adequate pension solutions in Bulgaria through three pension funds - UBB Universal Pension Fund, UBB Professional Pension Fund and UBB Voluntary Pension Fund.
eDesign has extensive experience with building ambitious websites for the financial industry.
In a business where clients trust you with hundreds of thousands of dollars, having a well-designed and user-friendly website is a must. Each page needs to feel open and modern. Beyond the design itself, cybersecurity is another concern. Building a solid back-end CMS takes advanced programming skills and years of experience. We are grateful to have a fantastic development team that can handle any challenge and reinforce websites with the critical protection needed in today's world.
A smart UX design was another necessity for this website. UBB's platform contains a wealth of information we needed to categorize in an intuitive way. The goal of the platform is to systematize different pension options at the glace and explain complex choices and financial directions in simple terms. Having built several heavy banking platforms in the past few years, our team really enjoyed working on this project. We are a long-term partner of UBB and are honored to be their trusted partner.
Do you have a project we can assist you with? From website design and branding to social media campaigns and paid advertising, we can help you gain visibility and boost relevant traffic to your content. To connect with our web design team in New Jersey, say hello@edesigninteractive.com.