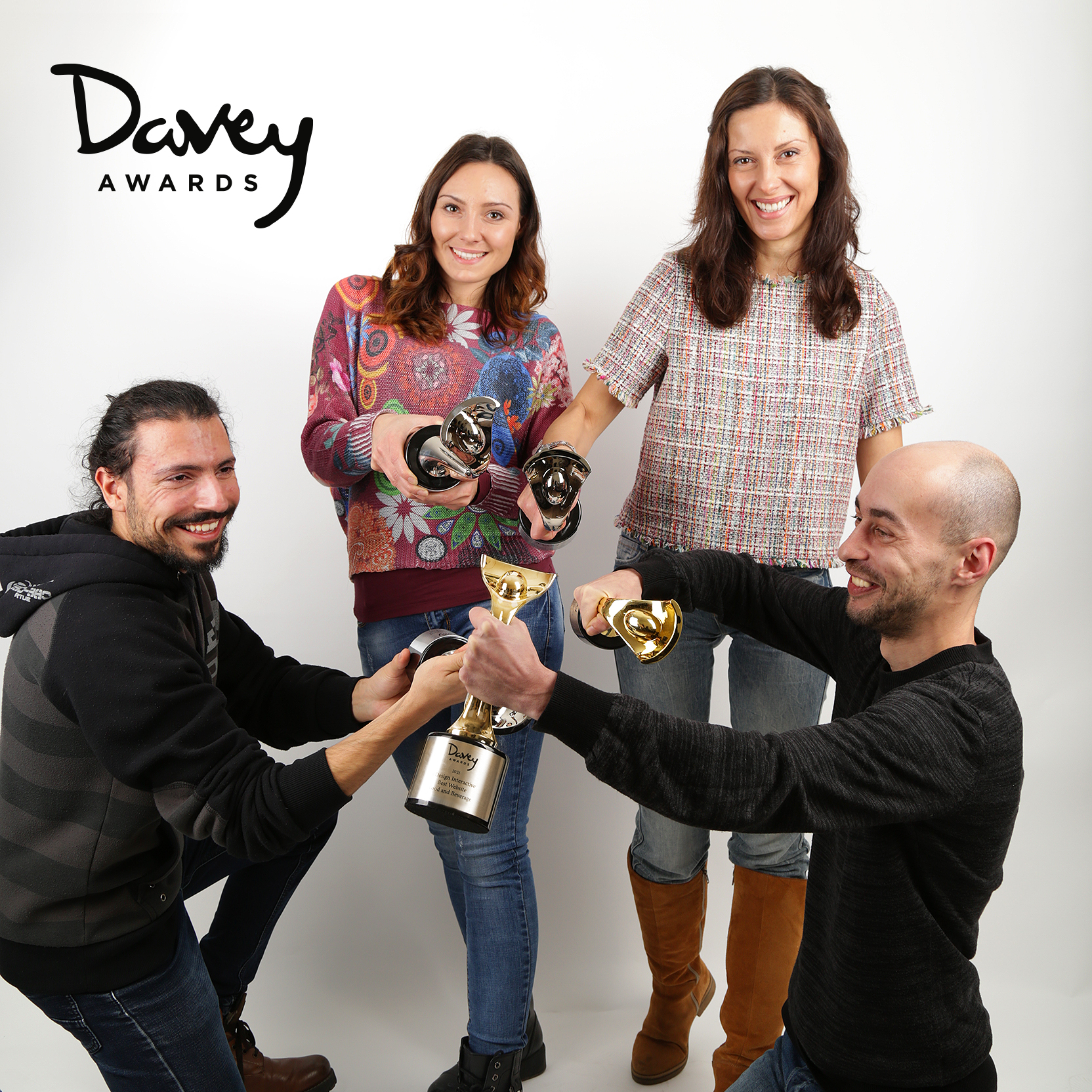 Big news.
Our team is honored to receive 5 Davey Awards this year!
We are excited, humbled, and so happy.
The annual Davey Awards is a prestigious website design competition. The contest selects the "Davids" of creativity who derive their strength from big ideas, rather than big budgets. The Davey Awards are judged by the Academy of Interactive and Visual Arts, consisting of top-tier professionals from a "who's who" of acclaimed media, advertising, and marketing firms.
Being nominated for a Davey Award is a great honor and recognition.
Winning 5 Davey Awards calls for a celebration!

Here are the awarded website designs.

2021 Gold Davey Award Winner Finch: General-Financial Services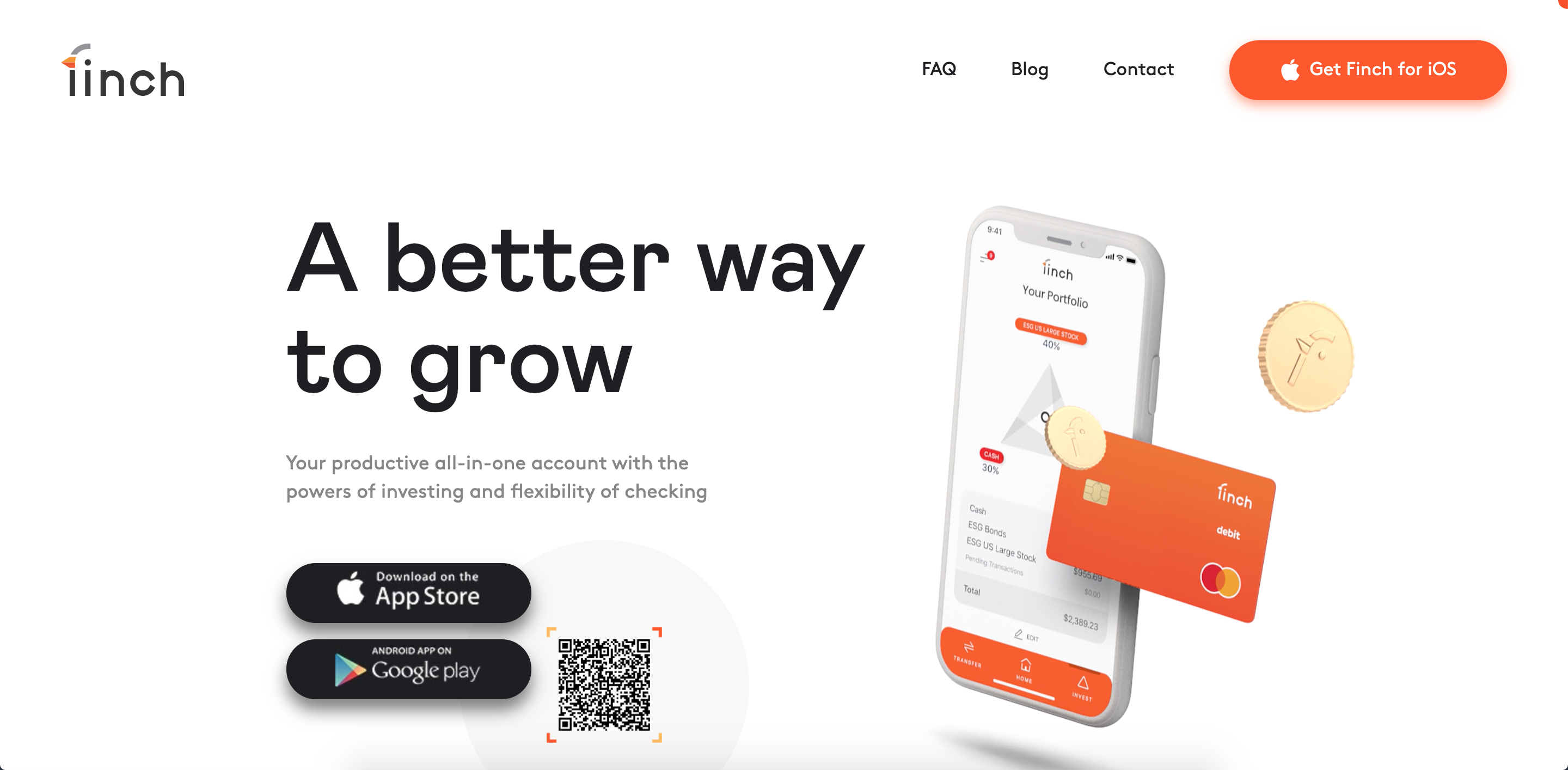 Finch is a mobile app that combines the flexibility of a checking account with the benefits of an investment account. As a financial technology startup, Finch needed to establish itself as a brand from the ground up. Our team developed company's logo and brand guidelines before starting to work on the website design.
The website we imagined is built around smart interactive graphics and 3D animations. We designed the fun and happy tone the brand was seeking, while at the same time presenting Finch as a trustworthy financial services institution.
Our team is proud to receive a Gold Davey Award in the overall Financial Services Web Design category. Many financial websites were submitted this year, to come first is a great honor for our team.
Read more about this project in our case study.
2021 Gold Davey Award Winner Blockchains: Features-Best Use of Animation/Illustration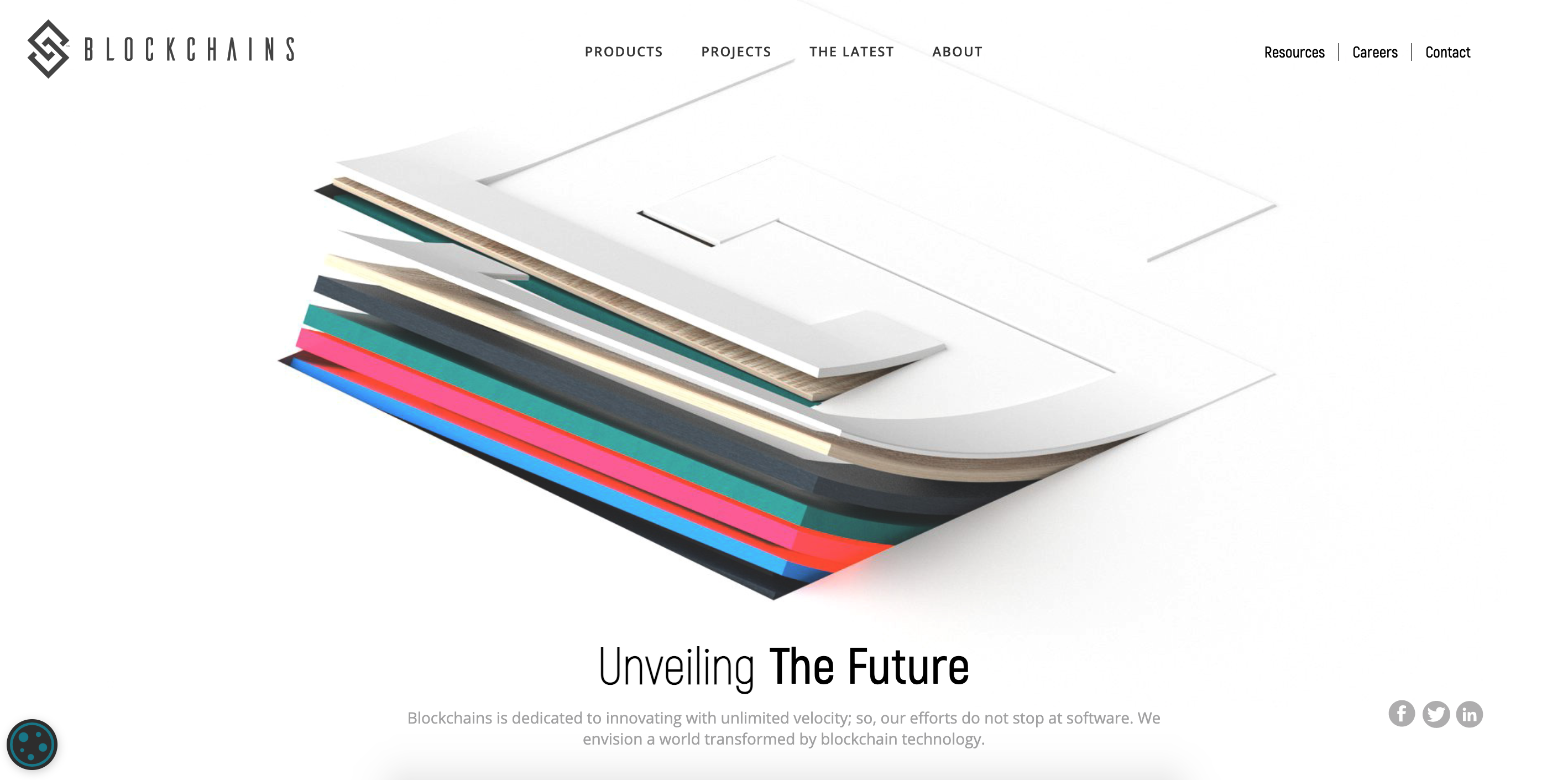 Blockchains develops groundbreaking software solutions. The company is on a mission to reimagine and build the infrastructure and tools needed for greater personal control over digital interactions and better protection of personal information through blockchain-based security.
Blockchain as a technology concept is not easy to understand or illustrate. Designing this website was a big challenge. Our team spent a great deal of energy brainstorming, sketching, and conceptualizing ideas. We developed 30+ custom assets and detailed 3D animations of Blockchains' futuristic city in northern Nevada. We are proud to say our animations and illustration did not go unnoticed and received first place at the Davey Awards this year.
Read more about this project in our case study.
2021 Silver Davey Award Winner AP Content Services: General-News & Newspaper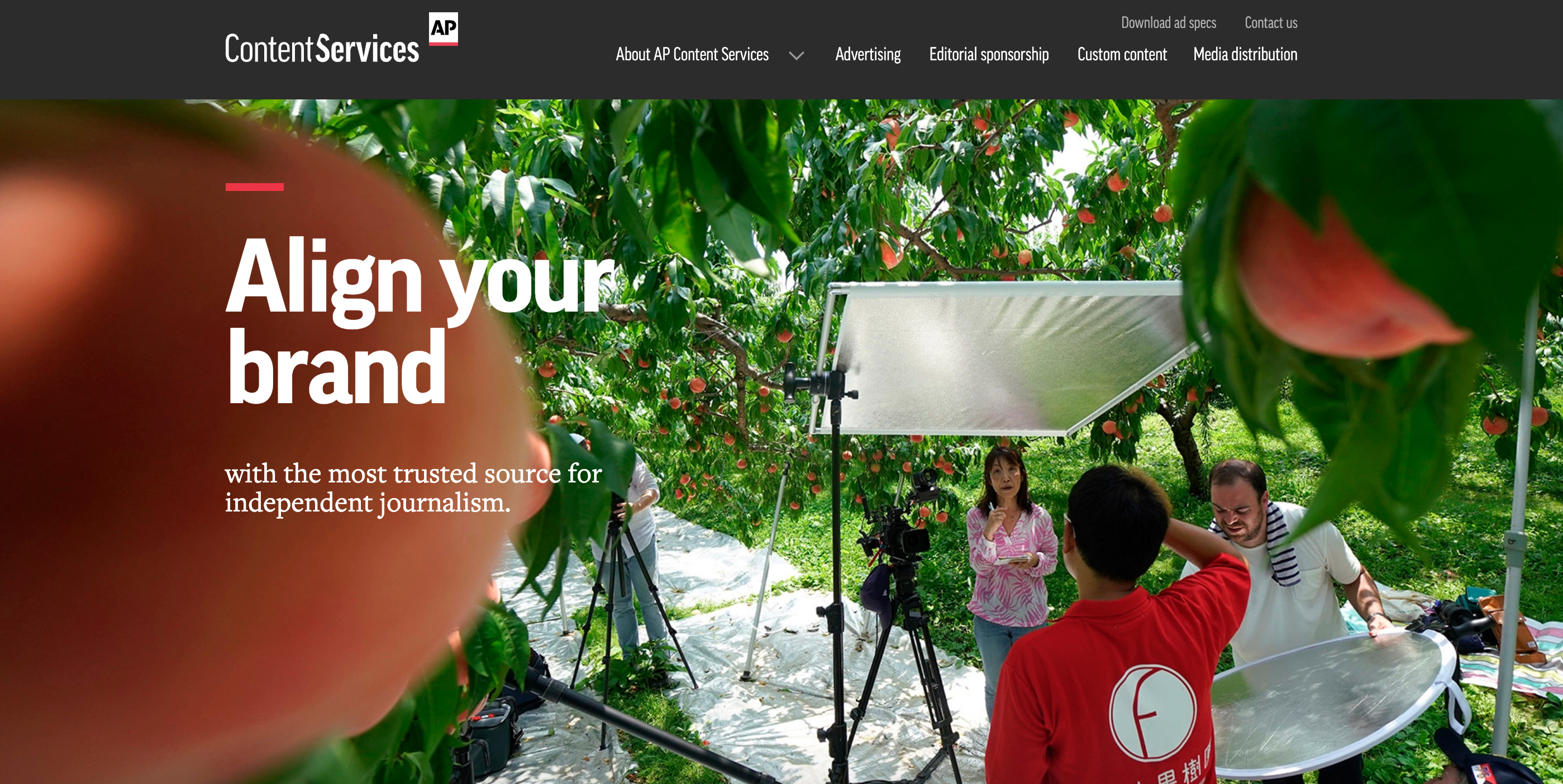 AP Content Services is the content marketing department of The Associated Press. The team helps brands get noticed and grow audiences internationally by crafting custom storytelling projects and distributing them globally via AP's media and advertising channels.
Through research and interviews, we helped AP Content Services identify the key areas of their new website URL. A simple sitemap and user-friendly navigation create pathways to all four of their core services at a glance. We built an interactive media kit, enriched with micro-animations and a strong focus on conversions. Our team is honored that this microsite was awarded silver at the Davey Awards in the overall media category, competing against some of the biggest newspaper website submissions in the world.
2021 Silver Davey Award Winner Finch: Features-Best Home Page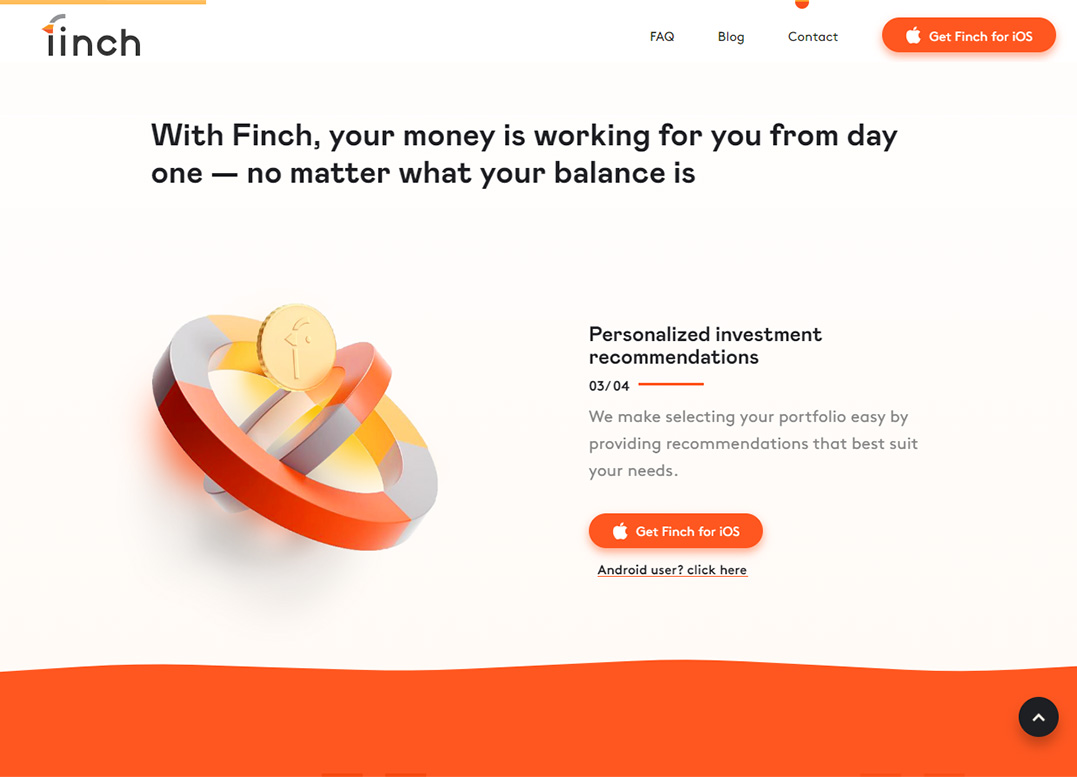 Finch won not only Gold in the overall financial services web design category, it also received a Silver Davey Award in the category Best Home Page Features. We are extremely happy for this double recognition.
Designing Finch's brand identity was a bit of a challenge. We needed to create a distinct personality and character that appeals to millennials while presenting Finch as a trustworthy financial institution. When the website launched, Maya Nijhawan, Head of Marketing at Finch, sent us the most heartwarming email that made our entire team smile. Maya wrote "Despite extremely tight timelines, you helped us successfully rebrand from Trio to Finch. While we had a slightly wobbly start, once we aligned on our desired brand identity, you left no stone unturned in bringing our vision to life. THANK YOU! Our team is delighted by the final output. We have already received great feedback from our investors and customers on the rebrand and the website."
It was a pleasure for us to work alongside Finch and help them on their fantastic mission. We are very happy that this effort was noticed and rewarded with 2 Davey Awards.
2021 Silver Davey Award Winner Blockchains: Features-Best Home Page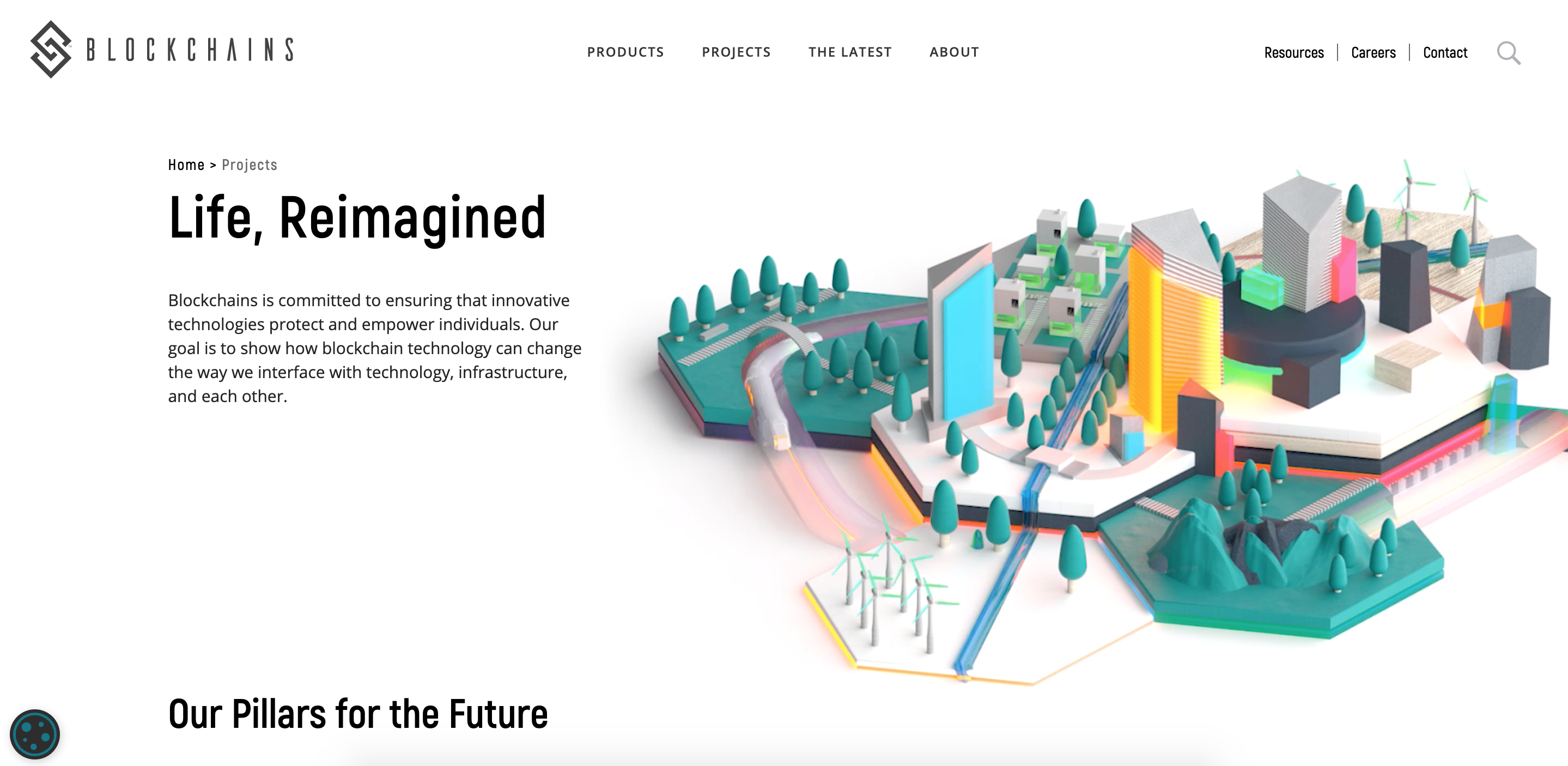 Blockchains was celebrated for its 3D animations and illustrations, but also for its overall home page user experience. Our team is overjoyed with this double award.
Our dedication to this project and efforts paid off. Elaina Duffy, VP of Brand at Blockchains was very kind to share her experience of working with us. Elaina wrote "We've only been up and running for a few weeks, but the compliments from our internal stakeholders have been pouring in, especially from the founder of our company. Many are expressing how happy they are with the new site. I really felt like you went above and beyond for us."
Collaborating with Blockchains was a fantastic experience. We are glad to support such a forward-looking company that aims to build a better future.
Do you have a project we can help with? Just say hello@edesigninetractive.com.
Review examples of our work.