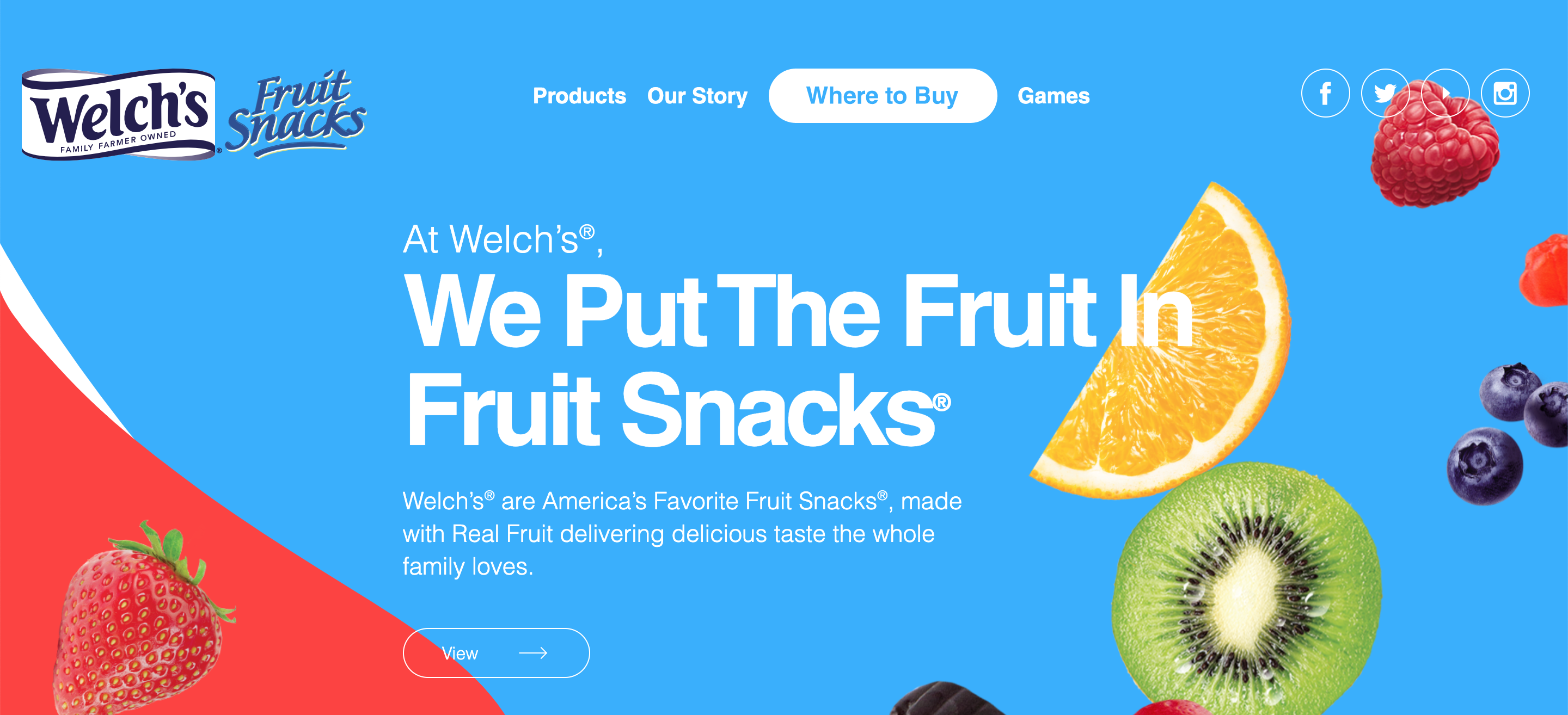 The entire team at eDesign is thrilled to welcome Welch's® Fruit Snacks as our newest brand and client. Woohoo!
The Promotion In Motion Companies, Inc. (PIM), is one of North America's leading manufacturers and marketers of popular brand name confections, Welch's® Fruit Snacks being one of them. PIM is looking to bring even more exciting new products to the market, and we look forward to telling you all about it.
As a brief introduction, Welch's® Fruit Snacks is a delicious, fat-free, gluten-free snack. They also offer Welch's® Fruit Rolls and Welch's® Fruit 'n Yogurt™ Snacks for even more variety.
At Welch's®, snacks are made with farm-grown fruits and no preservatives. From the tree to the bag, each serving contains 100% of your daily-recommended value of vitamin C and 25% DV Vitamins A&E. Welch's® has been turning beautiful fruit, proudly grown on family farms, into delicious juices, jams and jellies for over 140 years! That's a real dedication to quality snacks, real taste, and authentic goodness.
We cannot wait to get started and look forward to sharing with you our work! It's a brand that cares for nature, produces and serves wholesome snacks. In a nutshell, the type of conscientious, transparent, and committed company we like to support.
It's no wonder Welch's® Fruit Snacks are America's Favorite.
We are excited to start creating fantastic visuals for their team. Let's "unroll the fun™!"

Looking to update your visual branding? For advice, just say hello@edesigninteractive.com.
You can find examples of our work here.