Exciting news!
Promotion In Motion Companies, Inc. (PIM) is launching a brand new confection line: Gummi FunMix™.
Goodbye, tough candy choices! You can now grab up to 18 delicious treats in a single bag. This powerful new confection mix combines a variety of textures and tastes.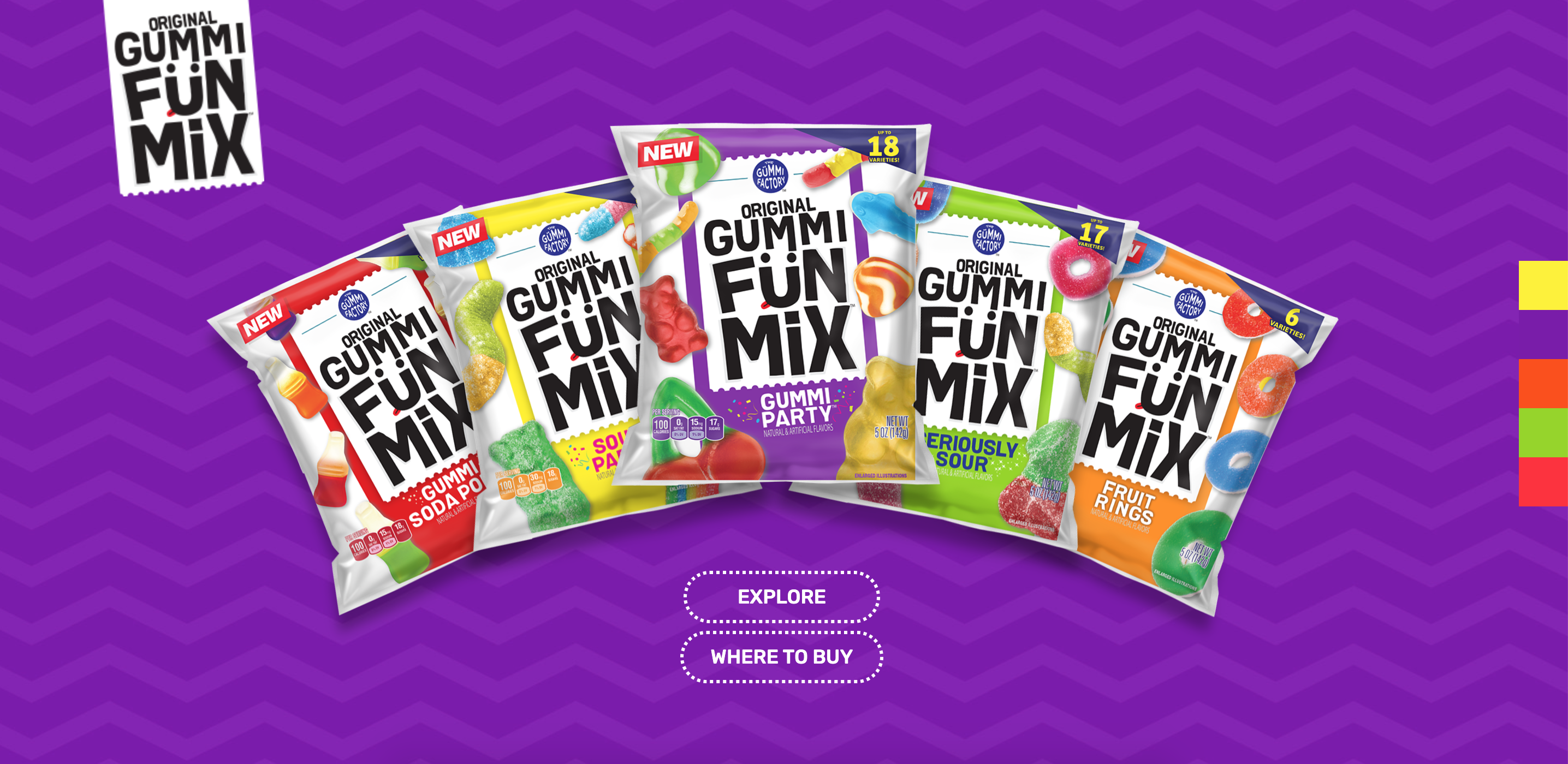 There are six assortments to try:
Gummi Party™ includes delicious gummi worms, bears, sharks, cherries, swirly drops and more.
Sour Party™ is a gathering of sour goodness like sour rainbow belts, sour bears, sour filled licorice straws, sour mini worms, and sour swirly drops.
If this is not enough, Gummi Soda Pops™ offers six favorite soft drink flavors, including classic cola, lemon-lime, grape, and orange soda.
Next is Fruit Rings™, featuring a yummy assortment of gummi rings: peach, apple, lemon, strawberry, blue raspberry, and watermelon.
Adding to the excitement, Mixed Berries™ has a complete line of berry awesomeness: strawberries, blackberries, blueberries, and raspberries.
And last, but not least, is Seriously Sour™ with 17 tempting flavors: sour twin cherries, sour fruity rings, sour mini worms, sour strawberry soda bottles, and sour soothers all join the merrymaking in this assorted bag.
These new wonderful varieties are being released in early May, just in time for the summer season.
Our team is so excited to play a small part in the launch! We were asked to design a landing page to promote the new confection line. Our goal: create brand awareness through young, contemporary, and fun visuals.
Let's get the party started!

Looking to update your visual branding? For advice, just say hello@edesigninteractive.com.
You can find examples of our work here.