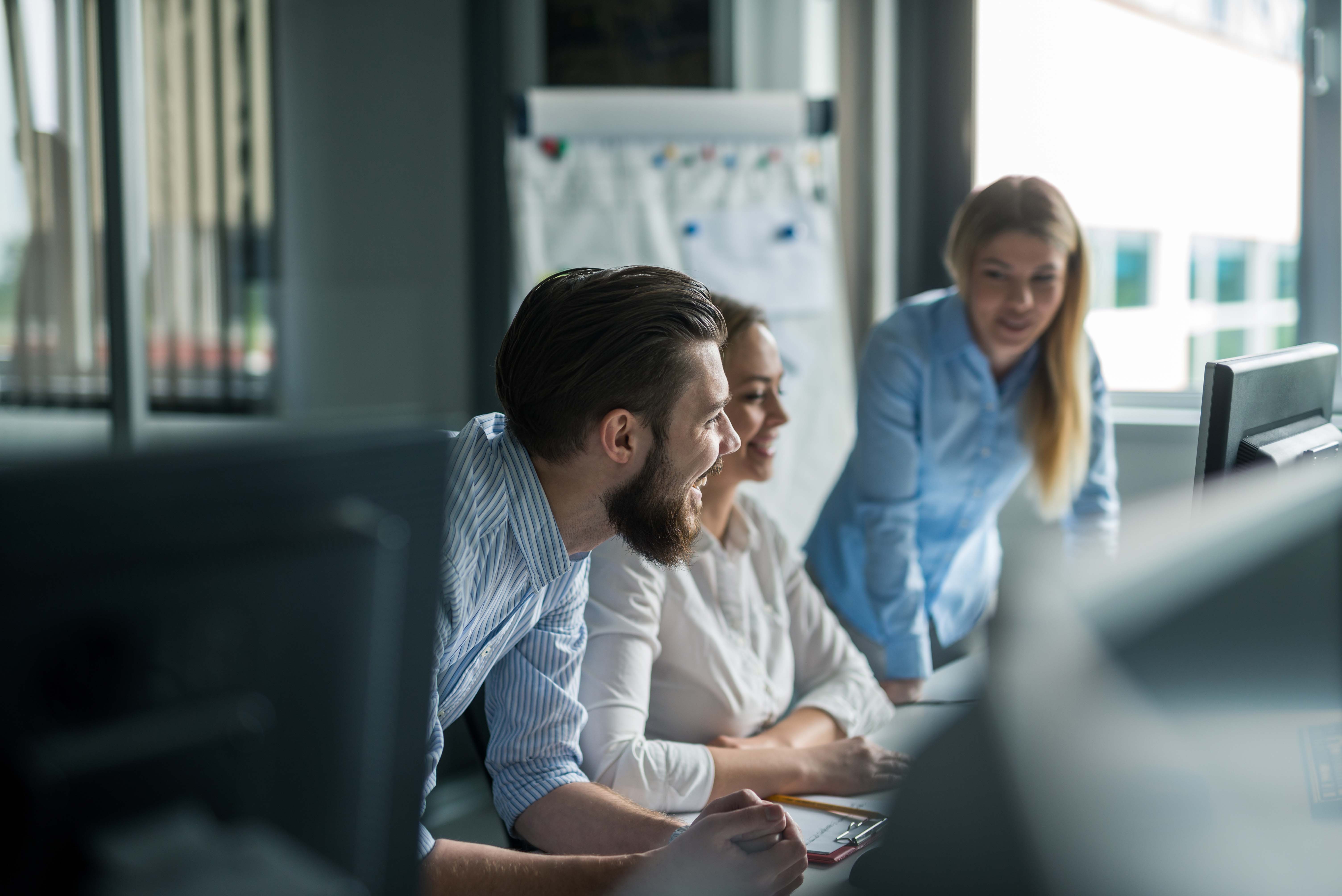 Software as a service (SaaS) is an expanding business model adopted by many developers. It's also a very competitive marketplace with many software companies to choose from, all competing for SEO rankings. Fundamental aspects of promoting a SaaS company include putting your product in front of as many users as possible, generating and converting organic SEO traffic, SaaS content creation, and building a strong customer acquisition strategy.
Having worked with many SaaS companies, we would like to share with you two common SEO and content creation problems our clients encounter. Then, we'll show you two marketing solutions some of the best SaaS digital marketing agency's are using today to boost your lead generation and lead acquisition rates.
Problem #1: Your software is not known by a well-established name or a highly searched-for term.
Many SaaS companies tend to use broad terms to describe what they do (for example: "email security") when in reality, their software handles very important micro-technical issues users don't know about or don't understand the industry jargon used to describe these services. If your software is helping users in many ways, a one-dimensional name and SaaS content strategy will not work for your team.
Some of the SaaS clients we work with have technical pitch decks to describe themselves. However, we find that these specialized titles do not translate into a marketing strategy. Typically, users don't search very often for the exact terms the SaaS company may call itself. That's one of the biggest problems we tend to address.
So, how do we drive traffic from user searches? We start by educating consumers about all the micro-solutions your software provides. Then you need to create separate web pages for every single feature of your software showing its benefits and the problems it fixes.
Our Content Ideas for SaaS Companies
Usually, your target audience will google information to solve a small problem their current software doesn't address. This is a great opportunity to serve them the exact functionality they are looking for showcased on a stand-alone page including case studies, third-party reviews, company-specific information, demo offers, and fact sheets to reinforce that your product is the best choice.
For instance, if one of the many features of your software is digital contract signatures, then you should create a web page that targets key buying phrases surrounding the topic, "digital contract signatures". The goal is to build an SEO strategy around every single individual feature you offer. This may not be the reason customers buy your in-depth solution, but it will be the reason they discover you in the first place.
Something else a SaaS company can do is to call their software solution by a searchable name. For example, our email security SaaS company could decide to include "email security" in the name of their company if this is a term people search for often. This SaaS SEO strategy can translate to your content marketing as well.
B2B SaaS Demand Generation Marketing
Many times, software as a service providers are in a well-known market that has high search volumes for their product. This makes SEO a perfect solution.
On the other hand, companies like Salesforce or HubSpot had to create names for the software service they provide. These two companies educated consumers to drive demand for their software solutions. To do so they have created mountains of B2B software as a service content marketing around the terms "customer relationship management" and "inbound marketing", both phrases we have all heard of today that were created by these two companies.
In both cases, as a SaaS provider, you need to focus your efforts on-demand generation. Demand generation is the process of creating outbound marketing and distributing ads through search engine channels, as well as the most relevant social channels, to educate users about your software benefits. You can use this data-driven strategy to raise awareness of a customer challenge and position your software as a trusted solution provider. The goal here is to boost your long-term engagement, brand-to-customer relationship, and lead generation. You need to spread the word that your software solves niche solutions and establish your name.
Investing in SaaS branding and SaaS content marketing and blogging is an essential element of demand generation. To generate demand, people need to know who you are. To build awareness, publish SEO-friendly information that is also original and avoids SEO keyword cannibalization. If done right, organic traffic from a blogging strategy will drive the most traffic and the most awareness to your website.
Pepper your best SaaS content with insights, research, and expert takes on your software functionalities. Social media content can coincide with your website content and can be further strategized when we identify which channels your audience resides most on. Recognizing your customer profiles and building thought leadership will help you position yourself as an authority in your space and in the eyes of Google.
Problem #2: Your software solution is in a well-known category competing with big established players (ex: CRM, MAS, CMS, etc.), and many users resort to the industry-standard provider.
Naturally, many consumers will resort to the industry-standard provider used by their colleagues and people in the industry, overlooking a service that is less known. What can you do about it?
Your SaaS company must address a different type of educational problem. You need to voice why your product is different and why it is better.
Most users don't know that your solution might be a better fit for them. They are also reluctant to try something different because, in most cases, they don't fully understand why they would go against the industry-standard software everyone else is using.
If you find yourself in this category, your online marketing and SEO must hone in on your customers' problems. What is going wrong for users and how does your software fix this problem differently from the industry standard? You need to create engaging content centered around your core differentiators. Zero in on your customers' paint points and generate online advertising around them.
By focusing on a feature that makes you different, your brand has a really good chance of establishing a solid SEO and marketing strategy that puts you in front of users looking to solve their micro-problem.
Your search engine optimization is vital, especially in the SaaS field. When your software solution is in a well-known sector and lots of people are searching for this term, setting up a smart lead acquisition strategy will help boost your marketing goals. Focus on paid search engine advertising and make sure that your product is showing up at the right place, at the right time, and when a customer is ready to buy the service you provide.
Paid advertising can include targeted ad campaigns on both paid search and paid social channels. For example, you could design short and effective YouTube ads that show the benefits of using your software, then push those ads to appear along with video content and "how-to" videos made by your competitors.
Finally, think of optimizing your website for the right search terms. With the proper optimization, your website is a powerful way to help your organization capture qualified leads.
For advice on your SaaS content strategy and to learn more about our services, just say hello@edesigninteractive.com. Our team of SEO experts in New Jersey would be happy to help boost your online visibility.