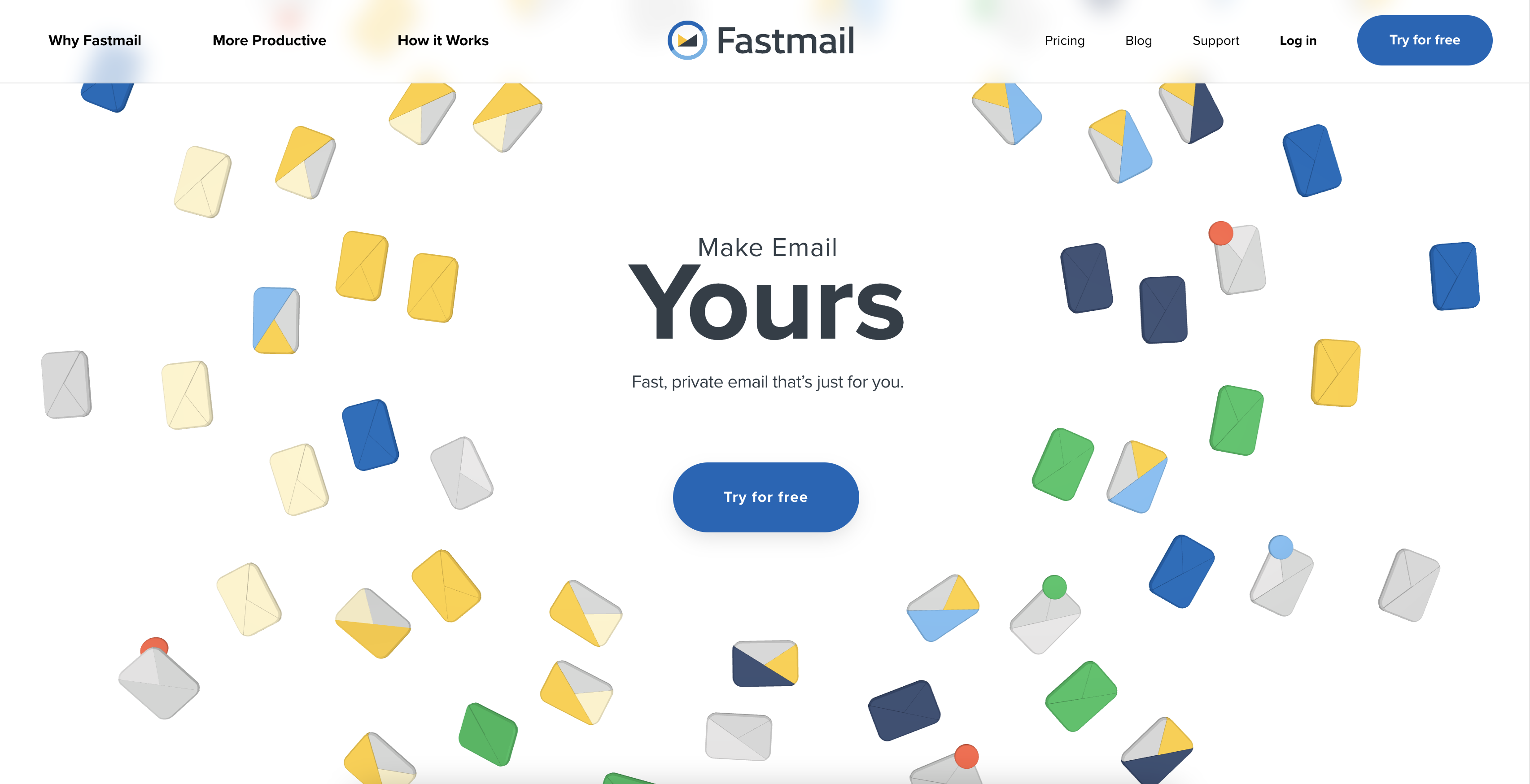 Our team is excited to announce the website launch of Fastmail!
Fastmail is a thoughtfully designed and easy-to-use email application, trusted by customers around the world. The company provides rock-solid mail technology that guarantees privacy. Their productivity features are one of a kind, built to keep users organized.
Fastmail asked our team to update their visual identity and create an exciting corporate look. The new website aimed to focus on customer acquisition and needed to illustrate how Fastmail helps users do more with their email.
To address the question "Why would you pay for email when you can use Gmail for free?", we planned to engage new users by visually immersing them in Fastmail's powerful privacy standards, workflow organization, and personalization options.
Have a look at the new website design!
We created symbolic 3D drawings and micro-animations that grab attention. Our 3D work helps web visitors understand right away the advantages of using Fastmail. The bright colors and flawless animations create trust, a sense of fun, and lightness.
The design is engaging, on-brand, and a real joy for users to experience as they scroll and interact.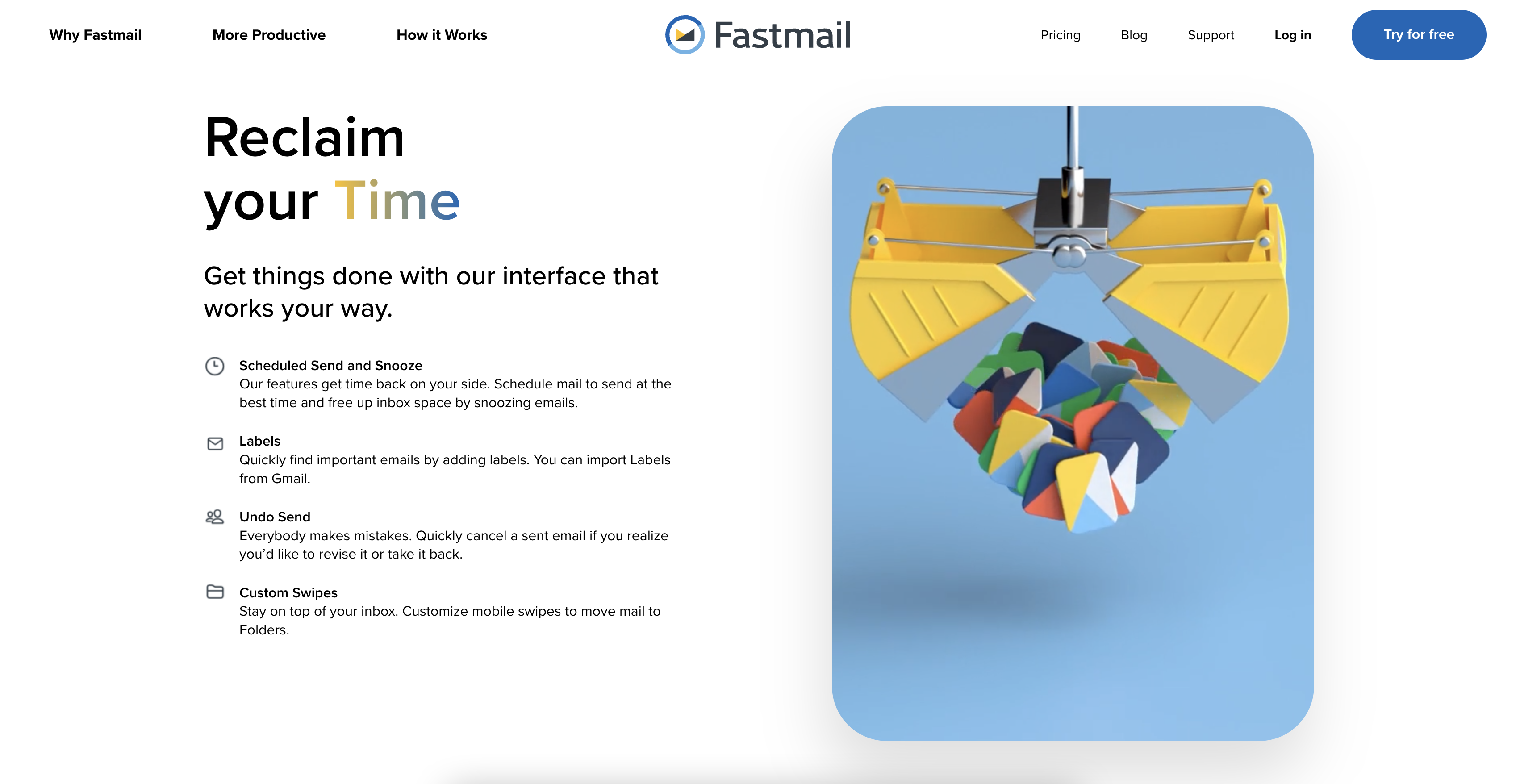 This project was a pleasure for us to work on and we thank the team at Fastmail for their trust and collaboration.
For advice on your website redesign or marketing campaign, just say hello@edesigninteractive.com.