Our team loves creating content for Go Organically® Fruit Snacks. Our job is to brainstorm ideas and write a monthly blog, with visuals, on behalf of the brand that will be shared across all their social media platforms.
As a short introduction, Go Organically® Fruit Snacks is a fantastic snack made with real fruit. The company uses USDA certified organic fruit to make the most authentic and delicious snacks for the whole family.
For inspiration on the content you can produce for your brand, have a look at Go Organically®'s blog. We aim at creating fun, educational, and entertaining entries every month.
For example, the 1st of April gave us a fun opportunity to throw a good food prank. We presented witty April Fools recipes made with Go Organically® fruit goodness.
Sweet sushi, anyone? No wasabi needed.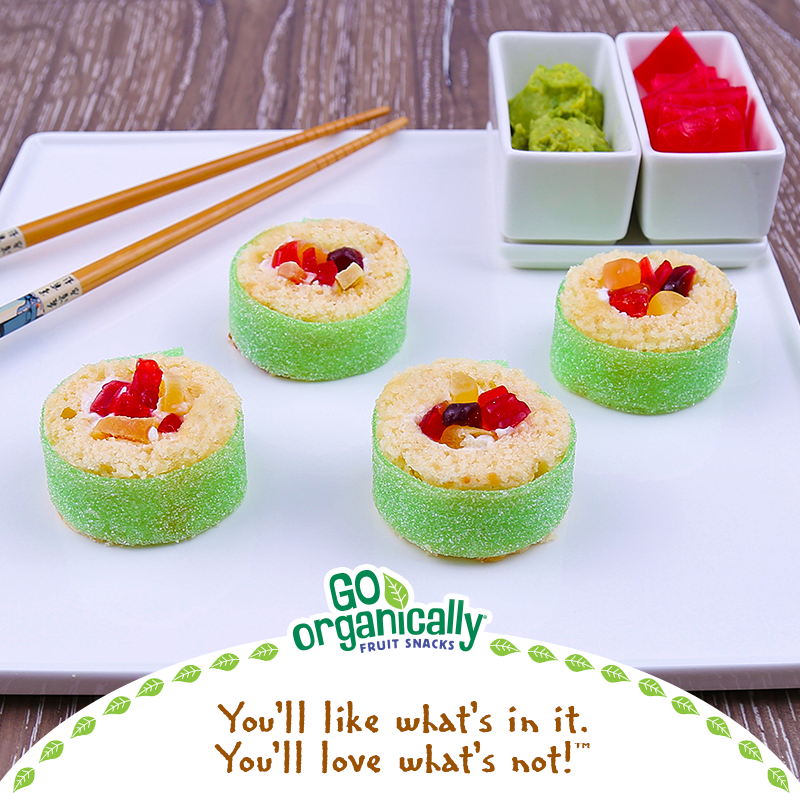 Picture Caption: those delicious candy sushi were rolled and shot in our studio
Earth day, on the other hand, inspired us to get crafty and recycle an old t-shirt into a dream catcher. Teaching kids about recycling, about creativity, and about the old traditions of Native American crafts is a great way to connect with Mother Nature. So we published simple, step-by-step, DIY dream catcher instructions and we shot a colorful video to illustrate the idea.
With brand content, a small budget can stretch a long way thanks to creative ideas. Your blog entries and design execution do not have to be expensive to be effective.
What is most important though is generating social interactions. A blog should be "customer" centric, tailored to the topics your core audience enjoys reading about. The more relevant your content is, the higher the chances of earning your visitors' trust and converting them into buyers.
A blog is a perfect place to draw readers in, promote products, and voice your brand personality. A good rule of thumb here is "80/20". 80% of news, entertainment, and inspiring visuals. 20% of self-promotion and product highlights.
Authentic photography, short videos or cinemagraphs can excite your audience and grow brand awareness.
Marketing is no longer about the stuff you make; it's about the stories you tell. What is the unique brand story you want to put forward?
For advice on media content, say hello@edesigninteractive.com.
You can find examples of our work here.