The young generations of online users are increasingly skeptical towards pampered advertising and therefore prioritize the opinions of others. Gen Z uses crowdsourcing to make decisions. They seek advice from influencers, reviewers, and their friends because they believe peer opinion is more impartial, believable, and trustworthy.
If prospective students rely on official information to fill in applications, it's peer-to-peer guidance that helps them decide which school to attend. While browsing a college's content, students are also looking to build a sense of belonging to the school and determine if they'll "fit in" with campus life.
Higher ed programs need to create online experiences that give future students the opportunity to immerse themselves in the personal stories of current students and recent graduates. This will help them reflect on their own journey, envision their education experience, and refine their emerging career goals.
To build these experiences, universities need to leverage and amplify student voices across their digital channels.
How? By following these steps:
1. Engage Your Tribe
By finding students who are eager and passionate about Raritan Valley Community College (RVCC), we keep publishing fantastic stories that inspire prospective students to apply to the school. Our user-generated content includes student profile highlights, photos capturing success stories, video interviews, and campus news. This is a great way to establish a community of like-minded individuals and create authentic advocacy for RVCC's campus. Our student narratives are huge motivational factors.
Higher ed institutions need to identify and select interesting students and bring their messages to a much larger audience. For example, UCF in Florida has created a "Media Ambassador Program" that does just that.
Here are some of the questions your marketing team should be asking themselves:
· Does your website integrate authentic photos of the campus and students that attend today?
· Does your social media capture what campus life is like?
· Do your platforms showcase your student diversity or the type of clubs available at your school?
2. Portray a Genuine Student Experience
Peer approval marketing is about helping students see themselves at the school. When our team creates a campaign for a higher ed client, we avoid using stock imagery or posed photos. Our goal is to feature real students, taking classes in a specific pathway program or certification. We aim to show the school's campus and real environment in a way that allows new students to imagine themselves there. Presenting the right images helps the programs feel accessible and visually authentic.
Our marketing team also works closely with graduates to incorporate their stories. We use the person's own words in the messaging of our advertising. Some student narratives are amazing and inspiring. We make sure to incorporate quotes from those stories into the text of our campaigns and landing pages. This allows us to create genuine connections with future students.
Even though this type of advertising does not establish direct peer-to-peer engagement, getting to know a school student and hearing their story builds deep approval.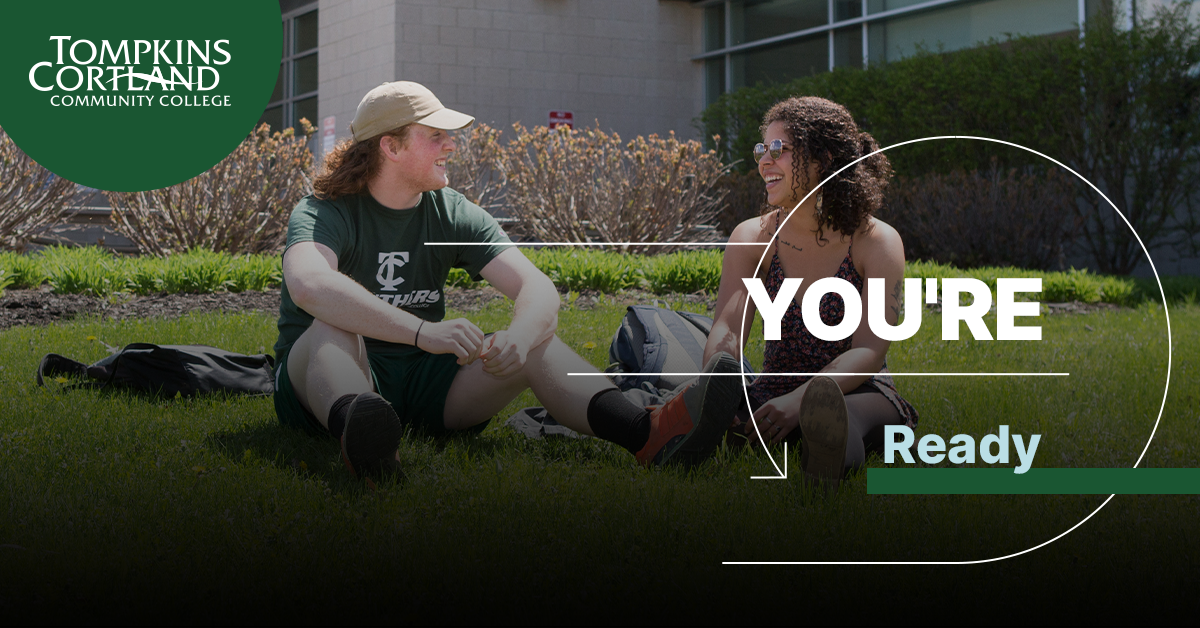 3. Advertise on Platforms that Include Third Party Reviews
Our team strives to boost our higher ed clients on relevant websites that feature third-party reviews. Many online sites publish information about college programs, from official league platforms to university review sites and peer-to-peer conversation facilitators. These third-party reviews give prospective students access to other people's thoughts on your classes.
Your visibility, your brand, and the profile of your school must be at the top of their game on these sites. We spend a lot of time making sure our content plan for sites like Niche and other tools like Naviance is up to par. Data shows that students use these third-party review sites to rank colleges and make application decisions, even before they talk to a guidance counselor or their parents.
How do we advertise on third-party platforms? A lot of those websites encourage schools to have a sponsored profile. A sponsored account allows for richer information, better visuals, and will elevate the visibility of your school in web searches and listings.
Having a greater profile can also encourage more reviews. As long as you are a competent school, students will leave good comments. If you're doing a good job, and your reviews are positive, paying for the elevated visibility is a huge advantage when students are searching for information and bookmarking peer reviews.
4. Be Present on the Social Platforms Students Are Using
A big part of our strategy is being present on the platforms students enjoy and follow. There's a fair amount of research showing that students don't mind getting advertising from certain social platforms. We aim to deliver our messages on these platforms in a fun way.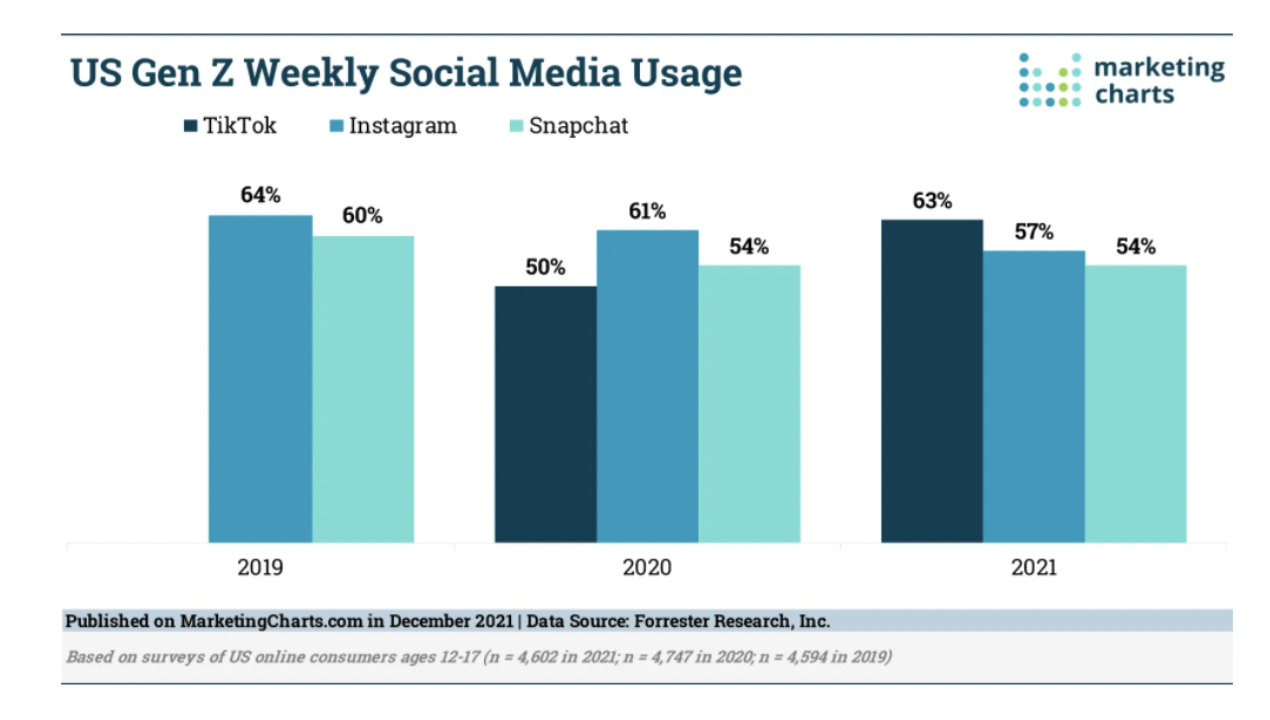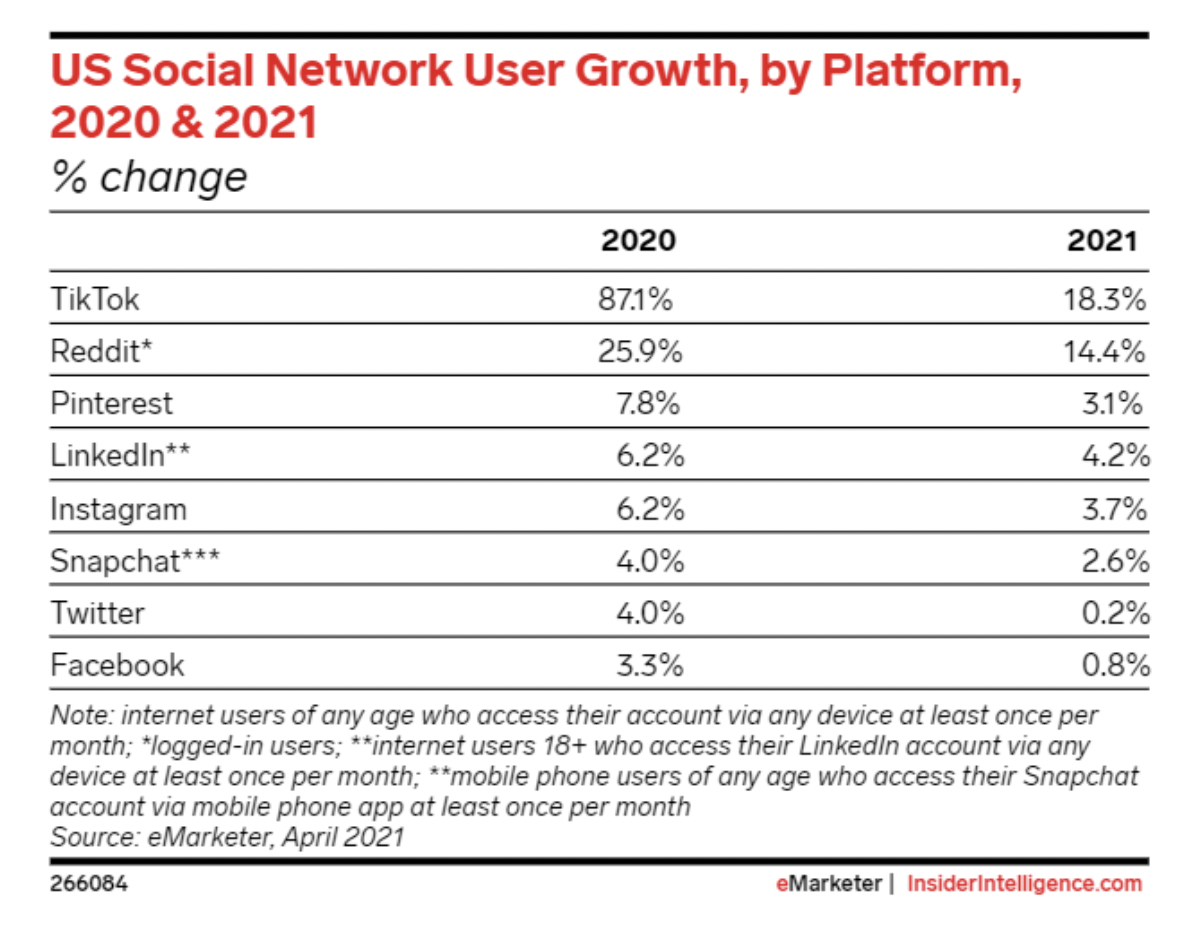 The peer advertising we develop is sharable by users. We also make our messaging event-specific, or we incorporate a deadline. It's not just marketing, it's a genuine ad with a purpose. We use playful images and animated text. Then we distribute our tailored campaigns to platforms where students hang out, like Snapchat, YouTube, or Tik Tok.


Where are today's students spending their time? Have a look at the following chart:

Find more statistics at Statista
5. Decide Which Platforms to Invest In
Our marketing team creates its social media strategies on a case-by-case basis. We use global and US student metrics that show users' online behavior and the platforms they browse most. We analyze the data to understand where students are spending their time.
We are also aware of the demographics and student characteristics our higher ed clients are targeting. Most of our clients are community colleges, so we tend to focus on students from lower income, possibly newly-arrived immigrants, and first-generation families. We are present on sites that suit the age and interests of our target audience.
Our data points are focused on mobile friendliness, money, age, and income. Our team uses platforms that are mobile-friendly, because a lot of our specific demographic may not have a desktop or laptop computer in the house, and the entire family may only have internet through their phones. These are statistics we take into consideration when we run a campaign.
6. Design Interesting Campaigns Targeting Students Ages 18-24
Every campaign should be uniquely designed based on your analytics and historical data. Your marketing teams needs to know which of your efforts are driving the highest quality candidates. The best campaigns are built around reviews of your school, then carefully monitored and regularly optimized.
Your website design, user experience, social media presence, and online application documents matter tremendously in the marketing and application process. You should re-evaluate your online tools at least once a year.
Our team uses remarketing campaigns to deliver useful information to prospective students regarding registration deadlines, open house events, and information sessions. We aim to advertise programs to future students that are already aware of the school, e.g. adolescents that live in a particular geographic area and prospects who have already been exposed to our online marketing or have been referred by an existing student.
We are also finding ways to engage the parent demographic. Research shows that most students engage on their own terms, while parents are more actively clicking, consuming content, and answering calls to action. Taking this into account, our advertising carries both genuine peer-to-peer content that engages Gen Z as well as information that parents can rely on.

Building your social media platform is more than sharing news and updates about your school. It's about creating content that resonates with prospective and current students and publishing this content on the platforms with the most impact to your audience.
You need to be present online, create sharable advertising, engaging visuals, and relatable messaging. Your school needs to focus on authentic peer images, stories, and reviews.
For help navigating the social media landscape and creating ads that increase student enrollments, say hello@edesigninteractive.com.