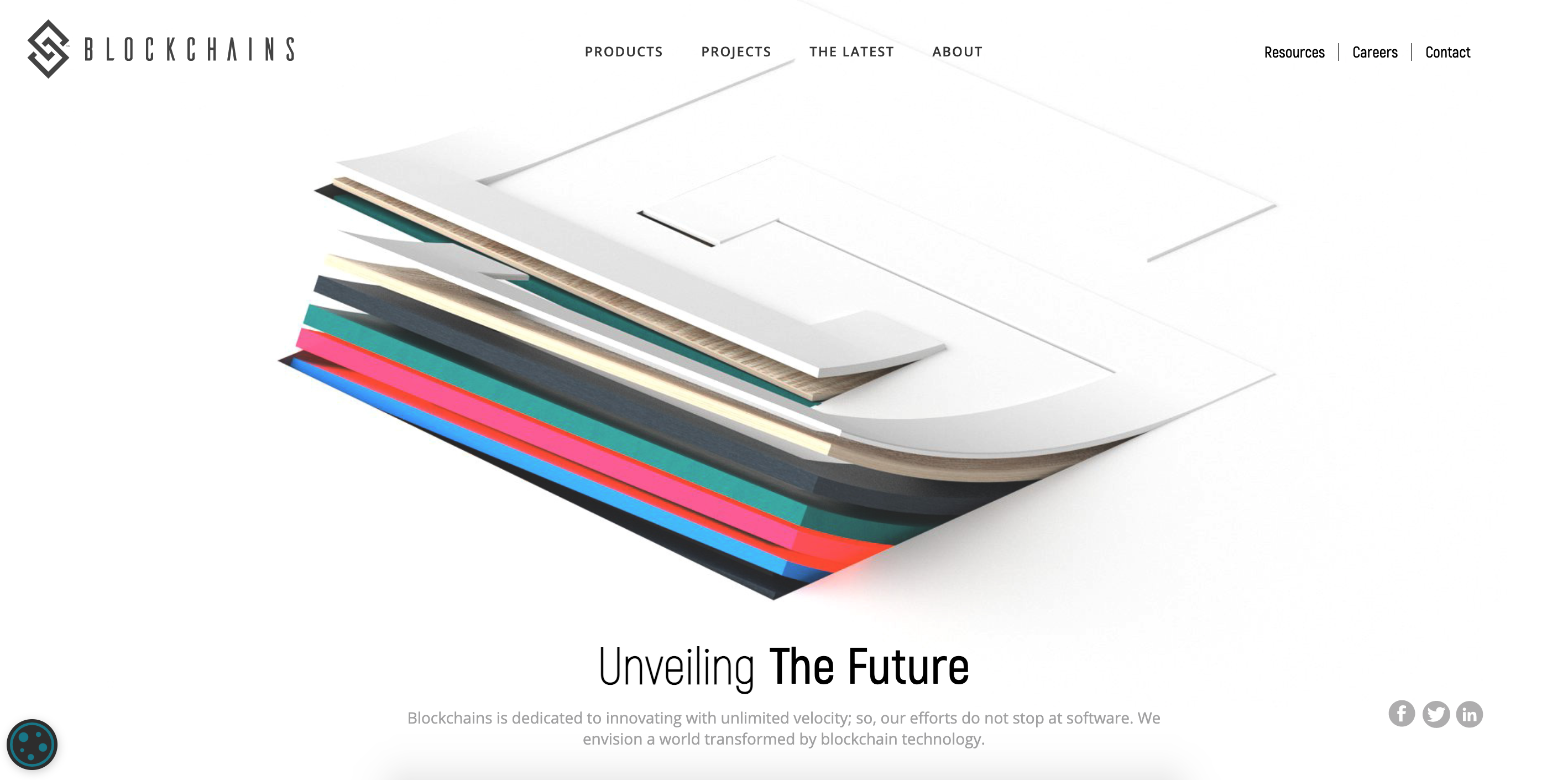 Our team is very excited and proud to present our newest website launch: www.blockchains.com.
Blockchains develops software solutions that are preparing the world for the next phase of the internet's evolution—Web 3.0. This groundbreaking company is on a mission to reimagine and build the infrastructure and tools needed for greater personal control over digital interactions and better protection of personal information through blockchain-based security.
Blockchain as a technology concept is not easy to grasp or illustrate, making it a very difficult website to bring to life. Our team spent a great deal of energy brainstorming, sketching, and conceptualizing before settling on what we feel is an exciting and dynamic design.
Blockchains stands for some of the most innovative and groundbreaking ideas being developed within the tech space. It was a great challenge and honor to work alongside this forward-looking company.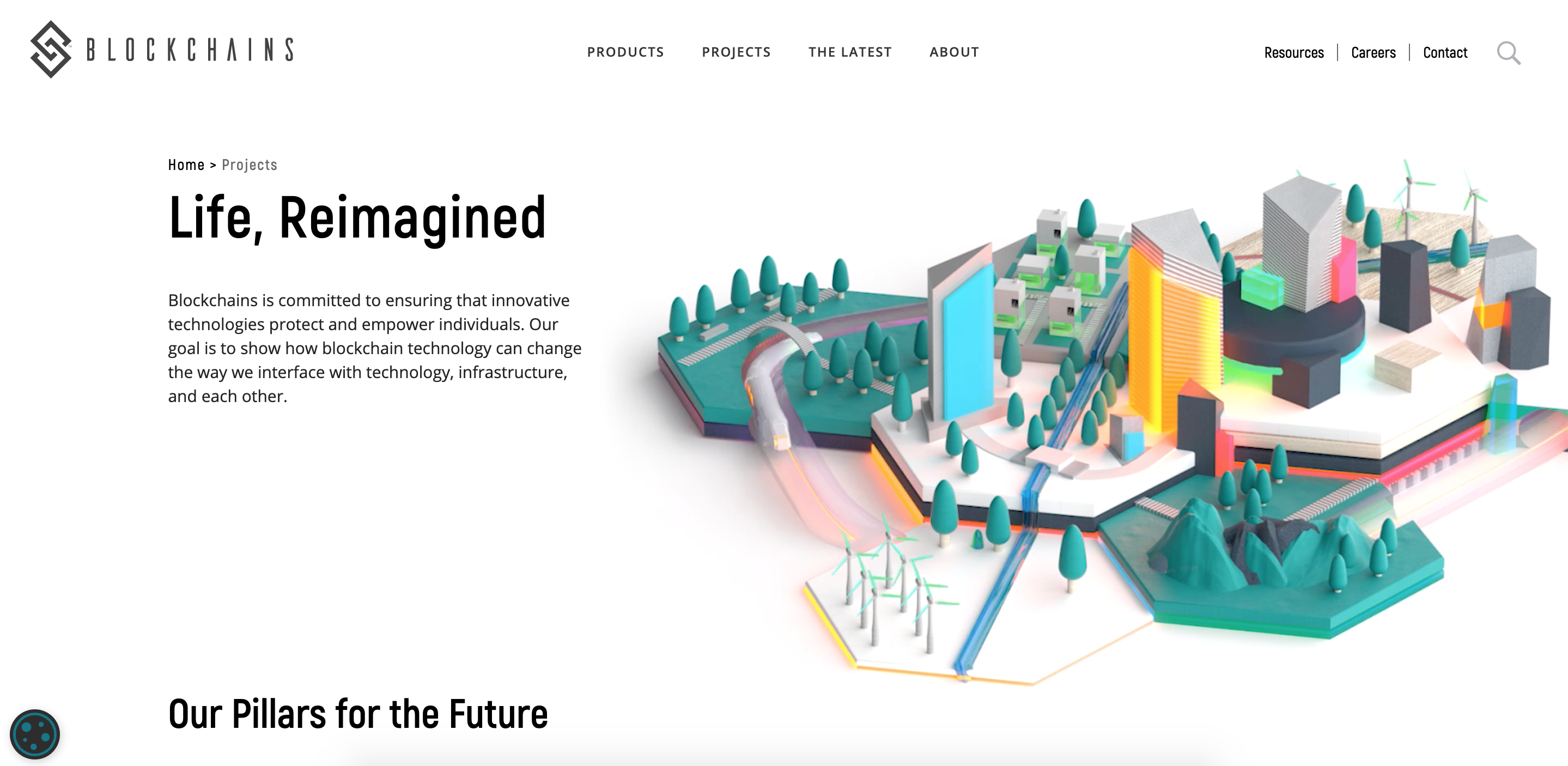 To illustrate the company's progressive nature, we developed 30+ custom 3D assets that were integrated throughout the Blockchains site. We created a detailed 3D animation of the company's pilot program—a futuristic city in northern Nevada showcasing all aspects of what blockchain technology can do. Featuring an abstract feel, multiple textures, and eye-catching motion, the animation was built to appeal to a variety of audiences—from potential partners to industrial application users, to prospective employees.
We are proud to say we have succeeded at capturing the essence of the company and its innovative vision. Have a look at the website design for yourself.
For advice on your website redesign or marketing campaign, just say hello@edesigninteractive.com. Our team in New Jersey would be happy to connect with you and learn about your business.