We are happy to announce the website release of DG Jones and Partners (DGJ).
DGJ is a leading consultant in Quantity Surveying and Construction Management in the Middle East. The company has been operating for over 60 years and has extensive experience in developing projects in Healthcare, Military, Aviation, Education, Government, Transport, Infrastructure, Agriculture, Marine, Palaces, Residential, Commercial, Hotels and Leisure, Heritage & Cultural, and Retail. DGJ experts are native Arabic, English, and French speakers and lead projects from 15 office locations across the world.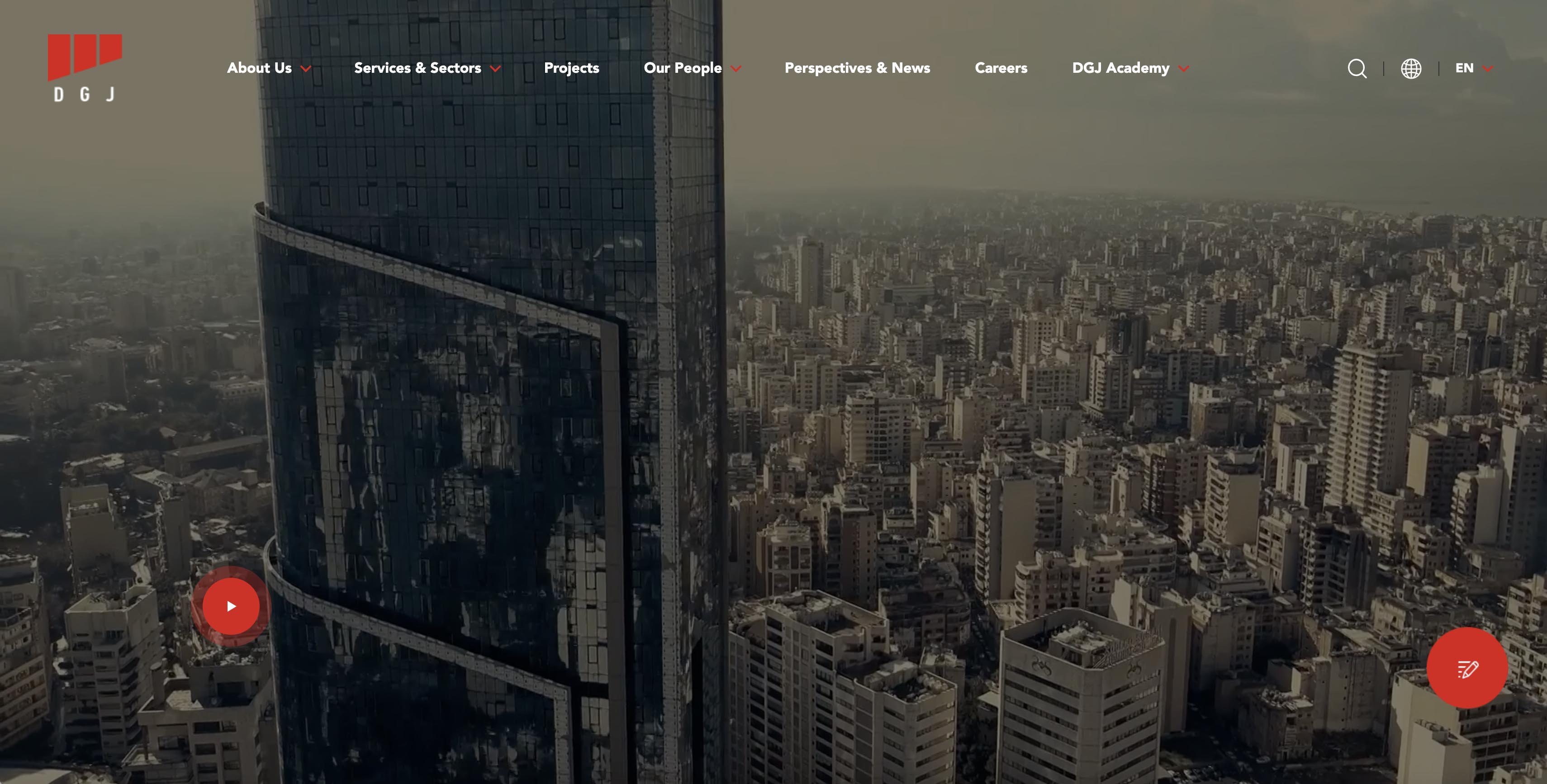 The new website has a vibrant and dynamic design with a focus on DGJ's work and quality of execution. Users are invited to scroll through the company's services, iconic projects, and world locations. The website also highlights DGJ's social responsibility and corporate values. The organization believes in adding value across the lifecycle of a project, starting with sustainable building plans and commitment to local communities.
The website is integrated with a social media feed. It's easy to subscribe to DGJ's newsletter. Users can explore news articles by selecting several filters to find the most relevant information.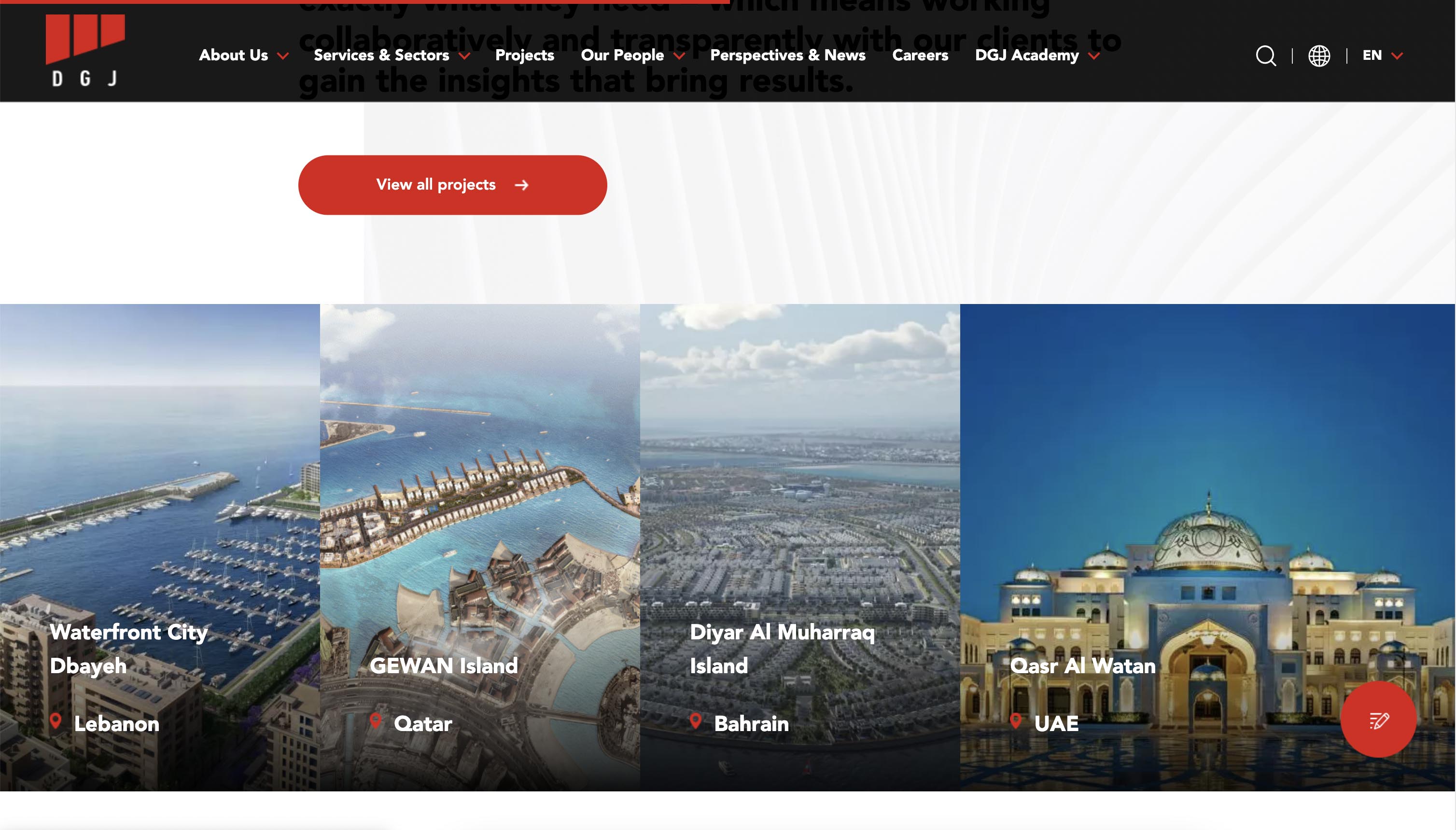 We have consolidated the careers section with job opportunities in different parts of the world. Applicants can browse current job openings and read about the company's benefits at a glance.
DGJ's corporate website builds trust and engagement. The many moving elements and subtle animations create visual dynamics to captivate the viewer.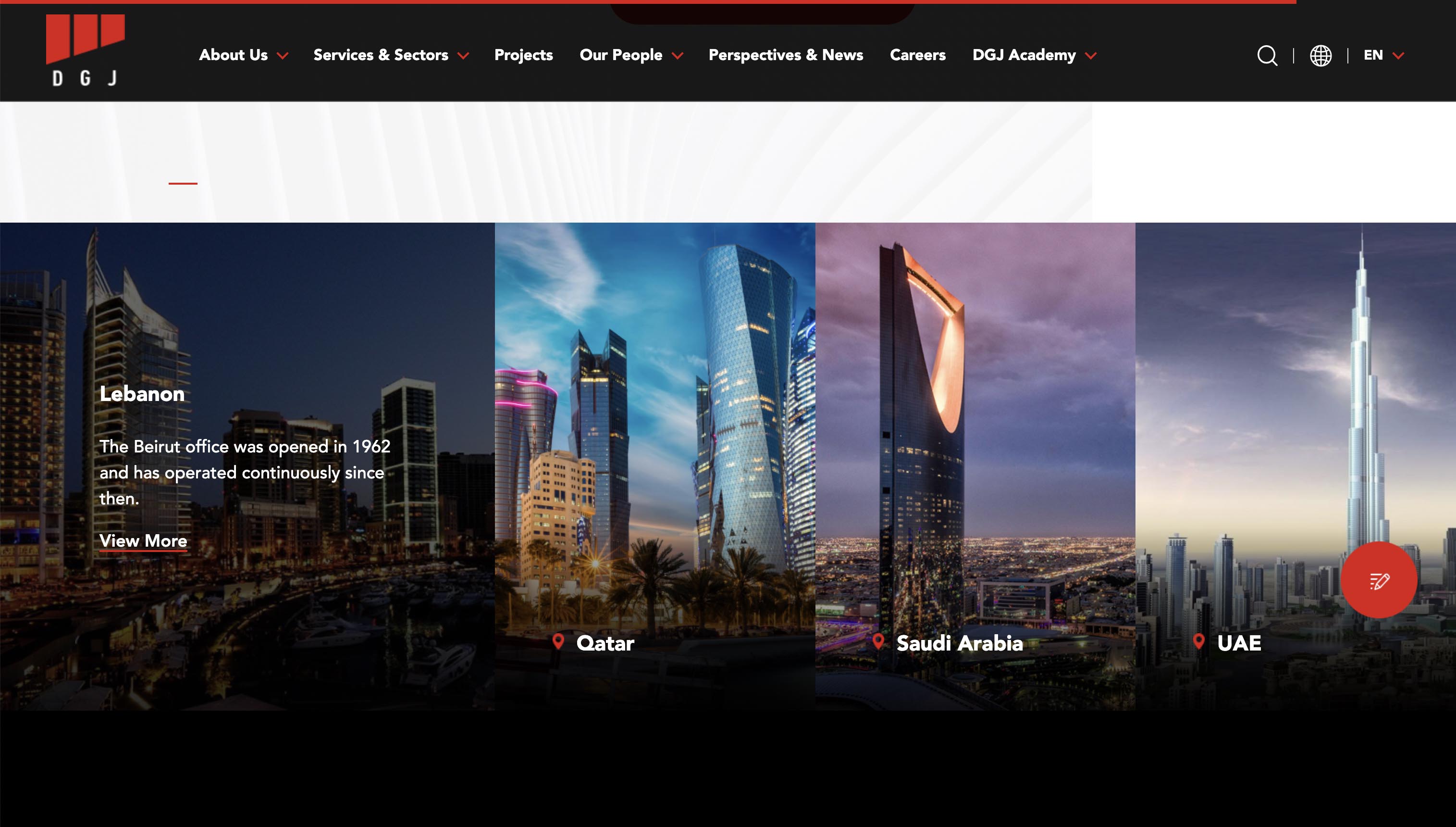 Our content management system (CMS) is a back-end development jewel. It allows the marketing team at DGJ to build additional pages and add content quickly and easily. The admin system is built to be secure and safe from cyber harm.
What's more, we have created an English, French, and Arabic version of the site. The Arabic website mirrors the English translation, however, it's been completely redesigned from right to left to cater to Arabic reading and language specifics.
DGJ's new website feels bright, lively, and professional. Have a look for yourself: https://www.dgjonesworld.com
For a website design quote, just say hello@edesigninteractive.com. Our web development team would be happy to get to know your company and discuss your needs.