Timber deck. Italian espresso. Garden lights. A swinging egg chair.
What is this jazzy place?
It's our office!!
We've moved to a new location. It's a beautiful 6-story building designed with one goal in mind: create a home that inspires us.
For the very first time, we've had the opportunity to build our office the way we wanted it. Our team took an active part in every aspect of the construction and managed ideas as they evolved from the drawing board into the real space.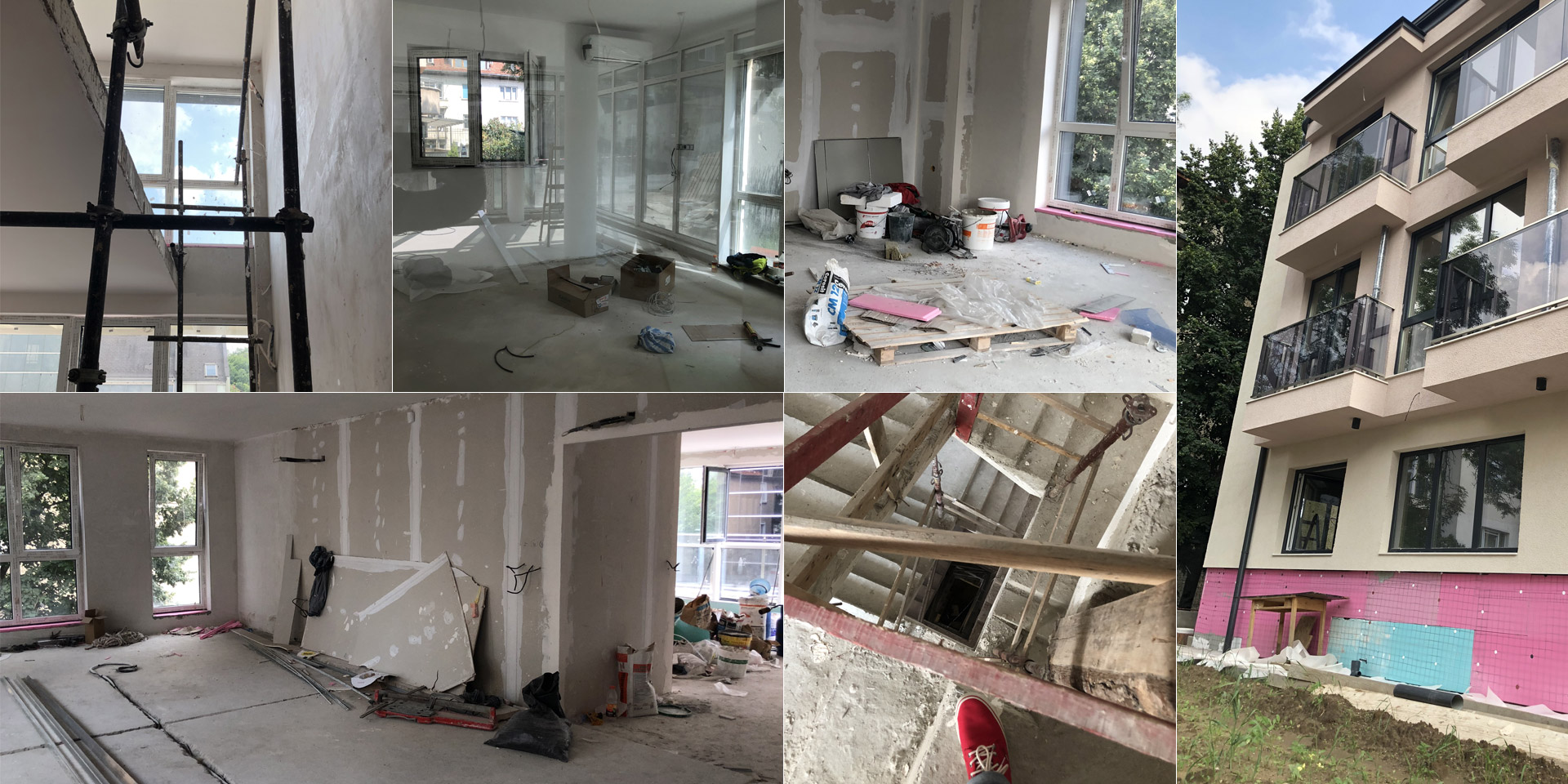 Our crew designed each room with lots of care and paid attention to every detail. We fueled the construction project with the same passion we work for our clients. We brainstormed, designed, sketched, and got our hands dirty. It paid off (as it always does). Enthusiasm and hard work are keys to a job well done.
And it's finally ready! eDesign proudly presents to you our new space.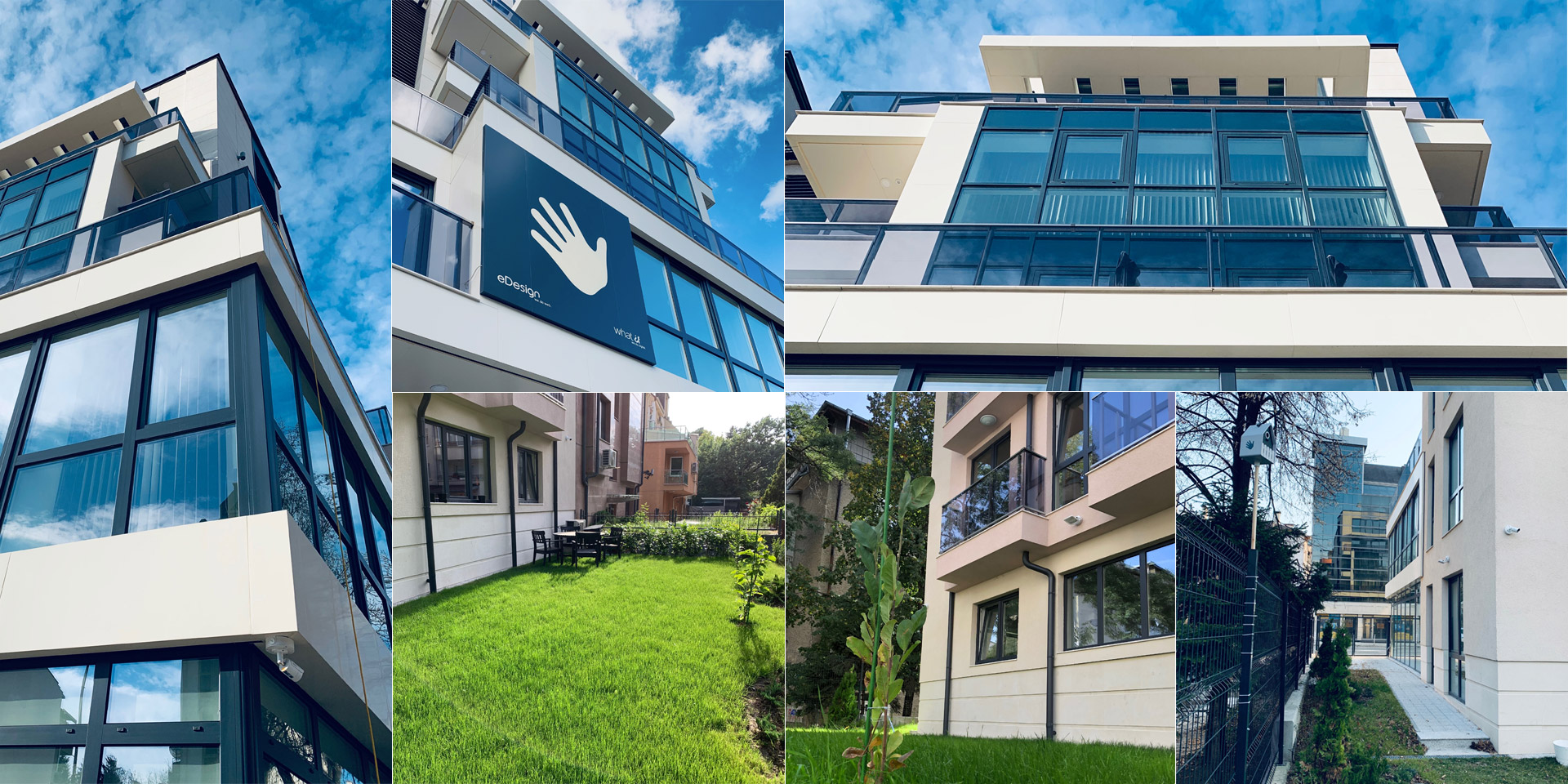 THE LOCATION
Our office is situated in the heart of the city, in the bustling downtown area. We are walking distance to the subway, shopping center, and lots of local restaurants, cafes, and bars. Two of the biggest parks in the city are within 8min jog. There's also a mall 5min down the road. We feel it's the perfect location, very central and easy to travel to.
THE FACILITIES
Our new home is built on 6 floors and surrounded by a sun garden. The digital marketing quarters have their walls covered with fun campaigns and rooms buzzing with ideas. The developers' kingdom is comfy and quiet, and so are the design headquarters. The project management floor is always busy and laud and has the most phones.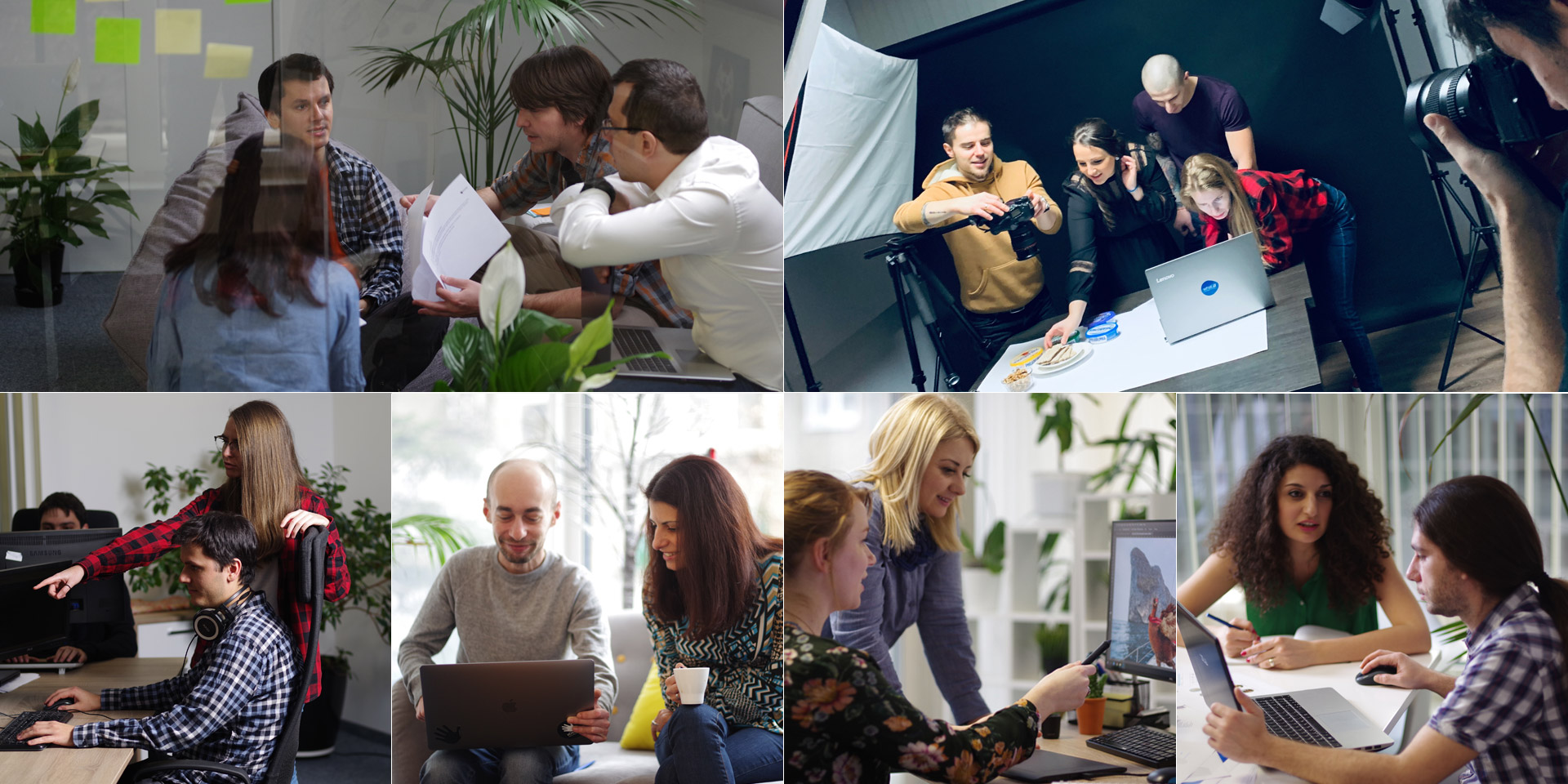 We have also built our own photography studio. It has all the equipment a digital agency can dream of - cameras, lights, a green screen, and video gizmos. The space allows us to shoot product photography, portrait photography, and interactive video advertising.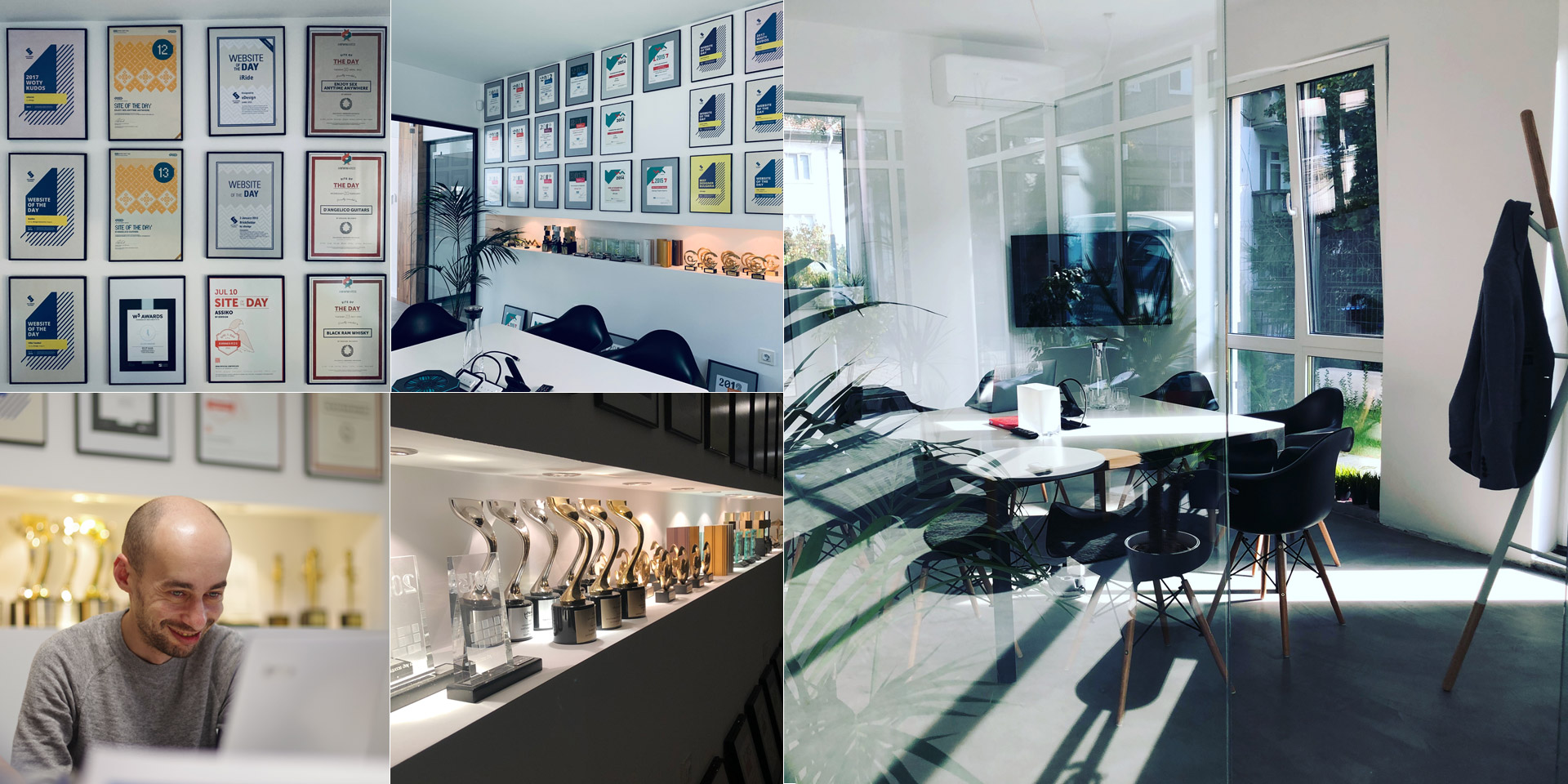 Our office includes a comfortable meeting room, where we welcome clients, brainstorm, and keep our treasure cove of shiny blings. Our catering spaces are ideal for taking a lunch break or catching up with the team. We also have a relaxation area and a beautiful garden deck.
eDesign's new cozy interior creates a serene and laid back state of mind. The space sparks creativity and stimulates the imagination. It's a work environment that relaxes, inspires, and keeps you focused all at the same time. A happy place.
That's not all.
AN OFFICE THAT TAKES CARE OF PEOPLE
We believe that it's important for a workspace to create a healthy environment that makes people feel good. For that reason, we have air purifiers and smart monitors that analyze and regulate our air quality. To be easy on the eyes, lights around the office are designed to simulate the glow of the sun. We use ergonomic chairs, built for optimal back comfort. And our sound system and living plants create a relaxing atmosphere.
We are passionate coffee lovers and keep 10 coffee machines at the office, including a legendary La Pavoni espresso machine. It took 50+ unsuccessful attempts and 2 bags of beans to figure out the right amount of pressure, heat, and handle push. Some of us are experts now. Our coffee corner includes selections of quality beans from around the world. We love experimenting and are always on a quest for the best cup of coffee.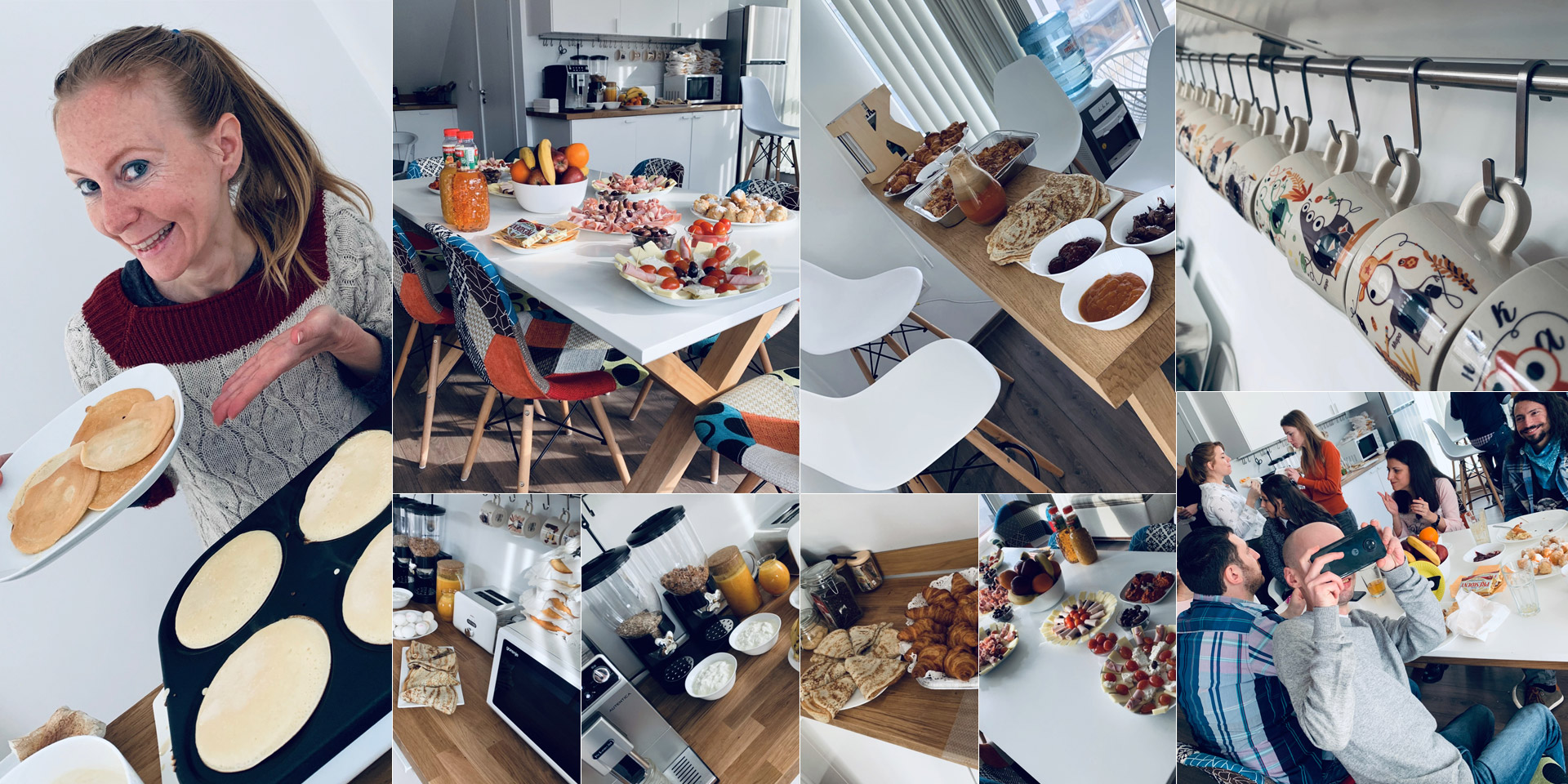 We boost our office wellness by providing healthy snacks and baskets of fresh fruits delivered every week. The team also runs eDesign's "Creative Mornings". Those are wholesome breakfast parties during which we carry out brainstorming sessions and monthly updates. Sometimes we just eat, chat, and enjoy being together. Our departments- design, project management, programming, social media- take turns organizing this wonderful morning tradition.
GREEN PRINCIPALS
As a conscientious agency, we also try our best to be kind to the planet. We strive to reduce our CO2 footprint by nurturing lots of green spaces and growing beautiful plants around the office, by optimizing our water and energy consumption, and by recycling most of our waste. We encourage our people to come to work on their bicycles, electric scooters or by public transport.
OUR HAPPY PLACE
We've built a whole area we call our "relaxation space". A neat collection of art, design, and programming books float over the walls. Team members come here to read, look for inspiration, or just take a break. In the winter, we sit on the sofa with a cup of hot cocoa, attend informal meetings, and call brainstorming sessions. If you're in the mood to unwind, maybe playing a few notes on the piano will make you smile? We love music and we love to sing, so we keep a few instruments handy as our little "garage band" equipment. Sure makes it for fun parties!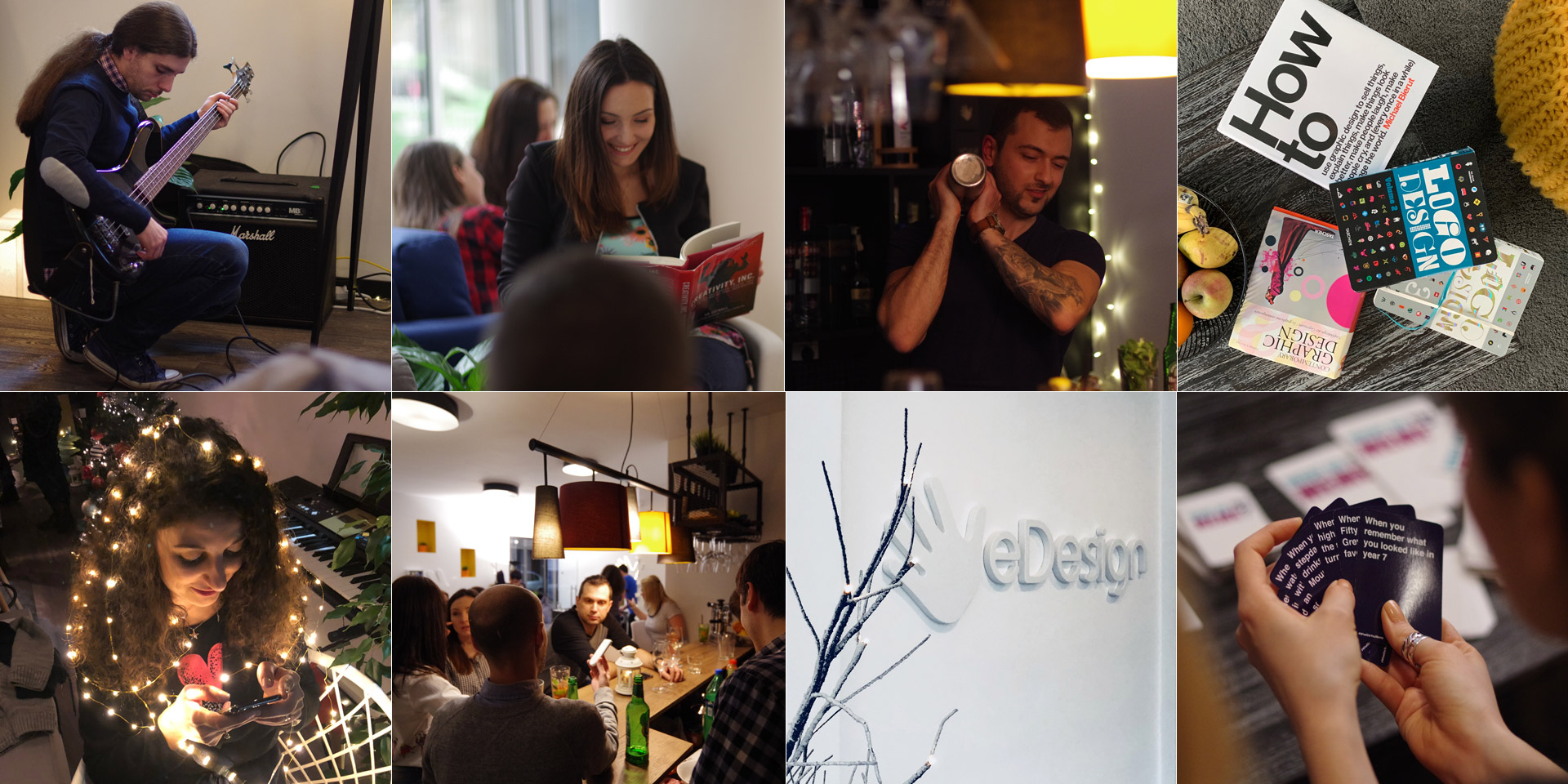 eDesign's new space is a comfortable office everyone feels at home. Better, it's a place we all loved to hang out. It's a happy hour at our bar every Friday after work. We play lounge music and enjoy signature cocktails. Yes, we have a real bar and we love it! Cocktails, mocktails, or homemade lemonade are available to grab after work. The team organizes board games and foosball competitions. And of course, we have a PlayStation with a multitude of game choices.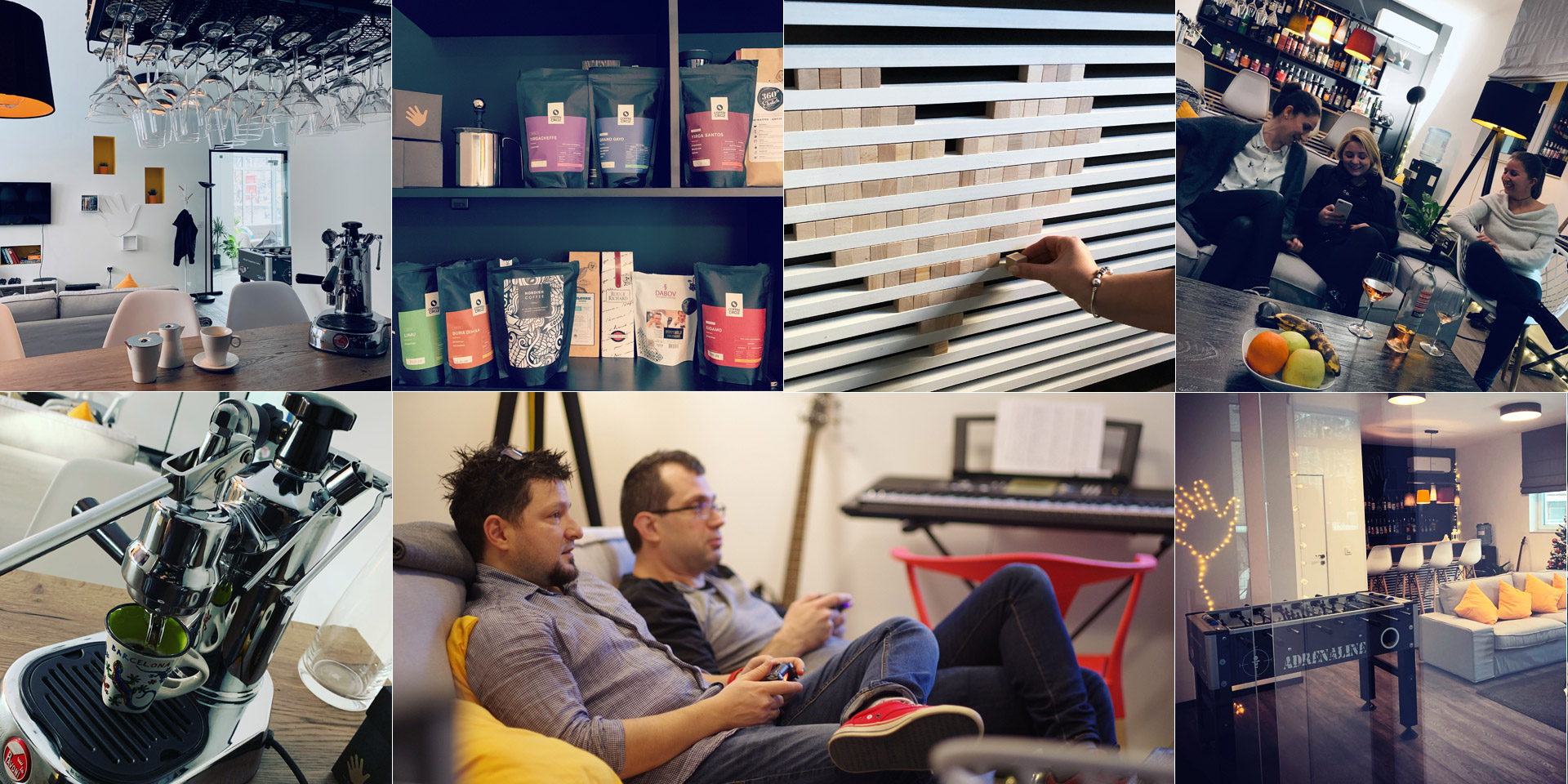 THE GARDEN
Last but not least, our favorite hangout: eDesign's summer garden. Our backyard has lush grass, a timber deck, and white sunshades floating in the air. There are strings of garden lights, a swinging egg chair, and soft music. Serenity, relaxation, and happiness- they all live here.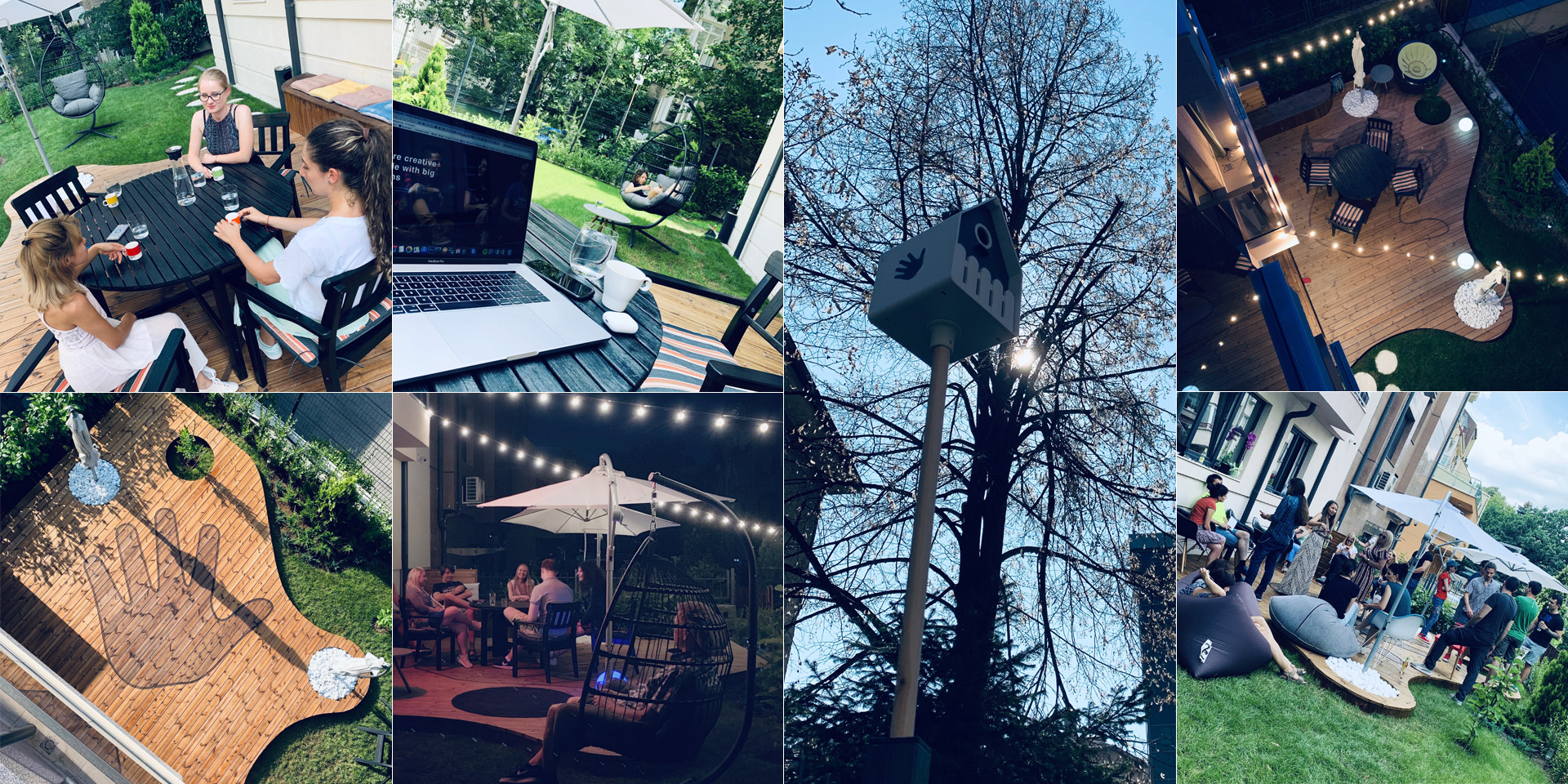 Our patio consists of beautiful details and fun furniture. We enjoy colorful cushions and inflatable sits. Ivory orbs are spread across the grass (we laid those ourselves.). We also installed a small birdhouse. It's equipped to welcome a family of bluebirds. No one has claimed the house yet, but we are hoping to adopt an occupant soon.
As you can see, our office is sunny, green, and happy all year round.
Next time you're nearby, come in for a cup of coffee. We would love to have you.
Here's where you can find us.