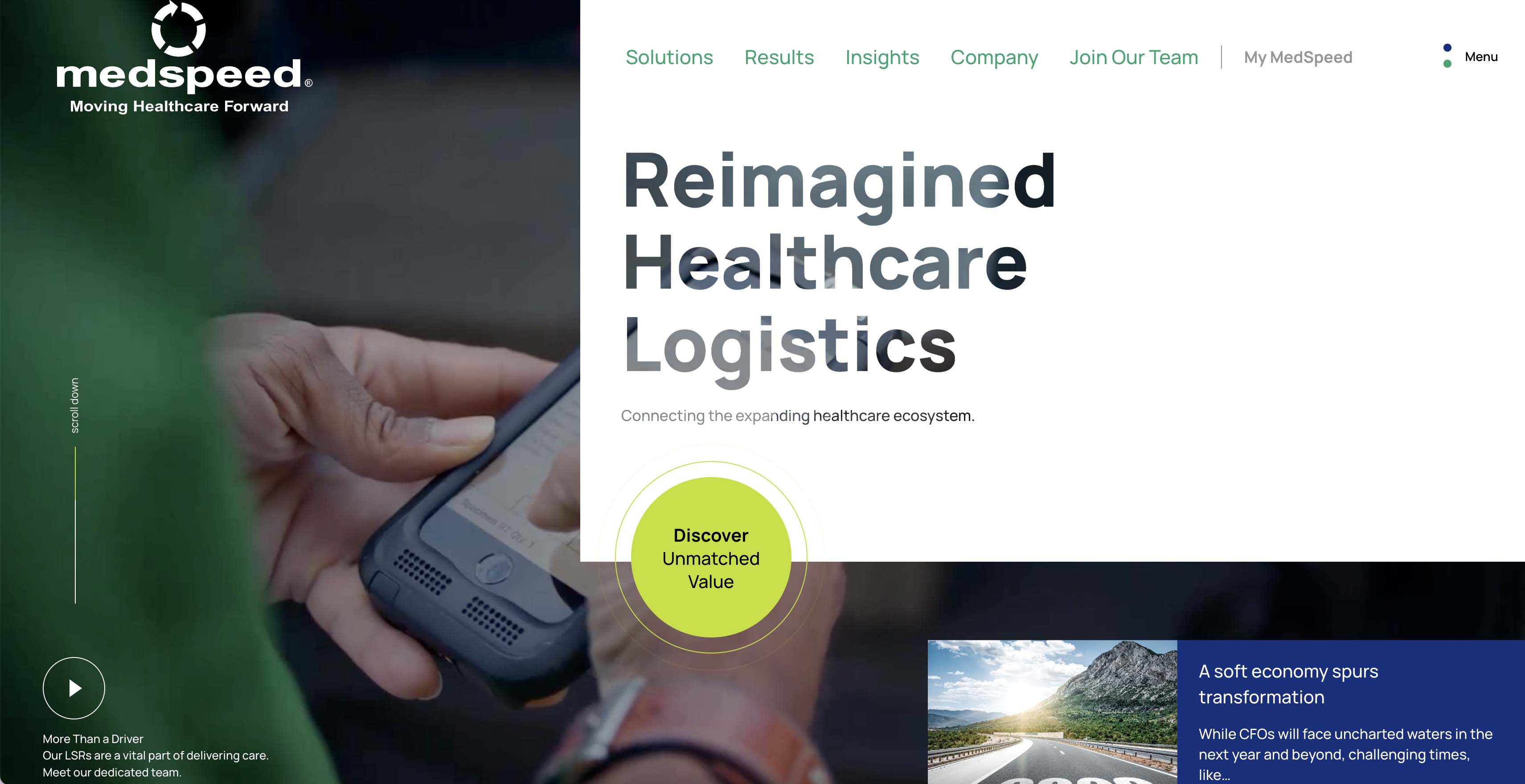 Exciting news! MedSpeed's new website is now live. Have a look at this fantastic company.
MedSpeed helps medical institutions integrate smarter delivery schedules and operate more effectively. The company is positioned in 130+ locations across 29 states.
Using proprietary technology, MedSpeed handles the logistics of delivering test results, equipment, medications, and specimens to private practices and medical systems. The company takes the burden off hospitals by establishing a dedicated fleet of drivers and vehicles that follow mapped-out, optimized routes. MedSeed's work has a huge impact on the community and helps reduce operating costs while improving the speed, accuracy, and accountability of the entire healthcare network.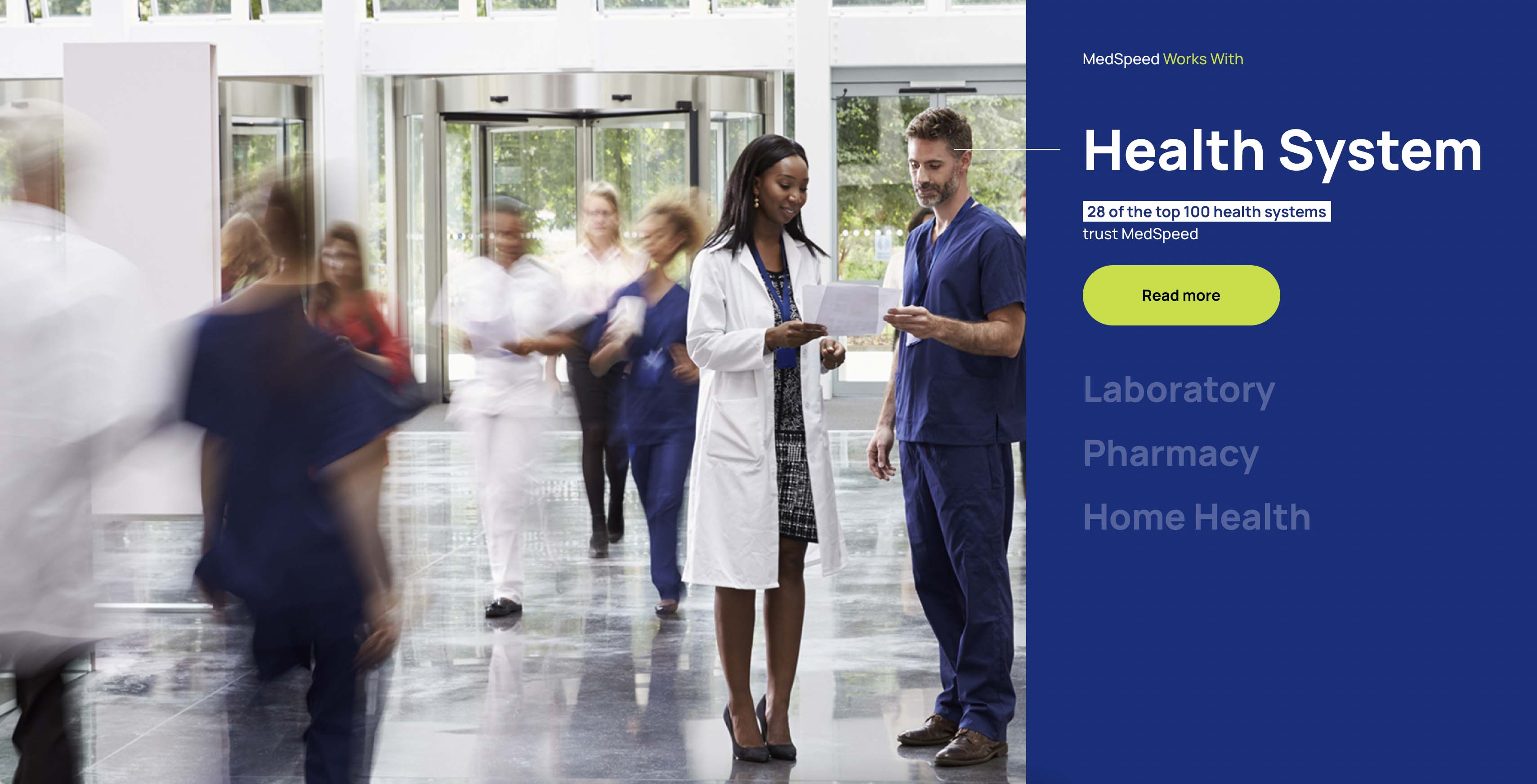 This is the core message highlighted on the new website. It was also important to create a site that captures the human side of the business, presenting the real people at MedSpeed who care deeply about handling important deliveries.
We aimed to visually showcase MedSpeed's fantastic services by including authentic videos, key client testimonials, unique iconography, and scrolling animations. We illustrate that MedSpeed acts as a strategic consultant to hospitals and healthcare systems, but also supports independent labs, pharmacy clients, and home healthcare businesses. Having a navigation that segments these audiences was critical to reach all potential customers the company can serve.
The design is elegant and light, and our client loves their new web space. The site is built on WordPress, making it very easy for the team to create and upload content.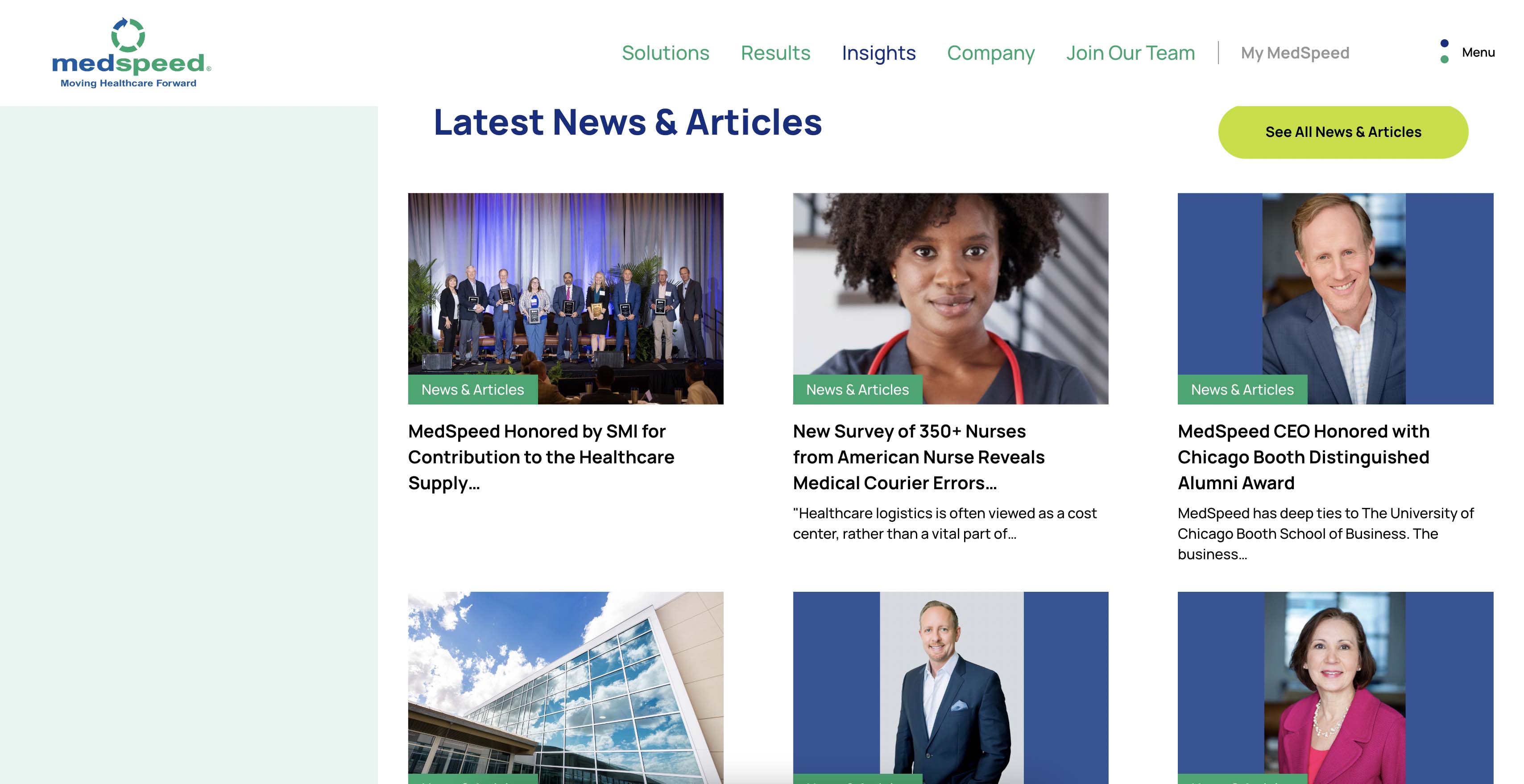 With our ongoing support and enhancement plan in place, we implement a few hours of design and development assistance each month, together with dedicated hours for our digital marketing experts to provide SEO and analytics reports.
As a digital agency, we have extensive experience in website design and SEO marketing in the healthcare industry and love working in this field. It was a pleasure for us to create MedSeed's new web design and collaborate with their team.
Do you need help with medical SEO marketing or your healthcare website redesign? To schedule a call with our team, just say hello@edesigninteractive.com.