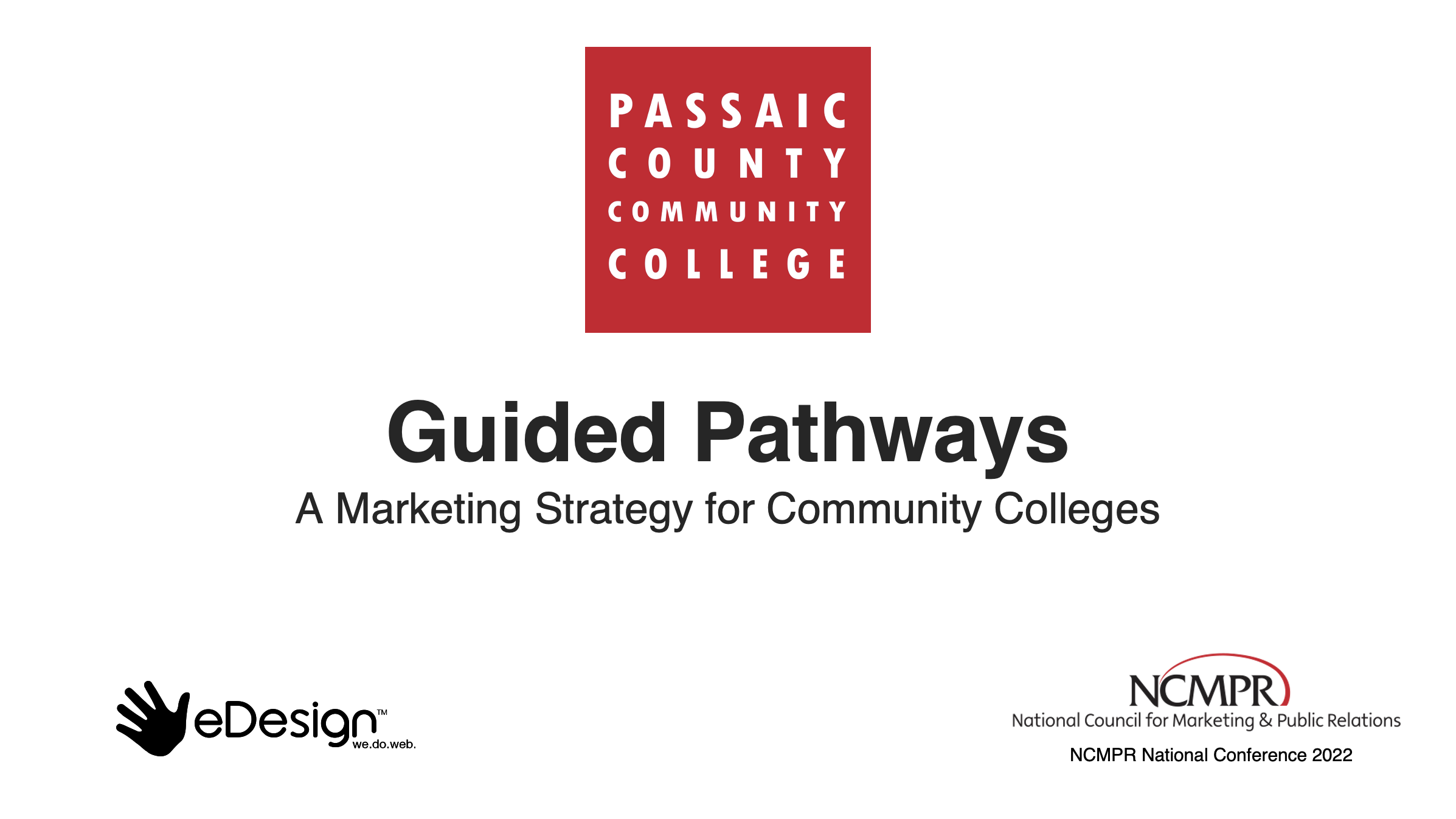 We are excited to announce that our team will be presenting at the 2022 NCMPR National Conference in Denver, Colorado this week.
The National Council for Marketing & Public Relations (NCMPR) provides professional growth for marketing and communication professionals at community and technical colleges. With a focus on learning, networking, and advocacy, NCMPR helps its 1,500 members from nearly 550 colleges across the United States and Canada become better at their job and promote student success.
eDesign's Managing Partner, Vincent Mazza, and Meredith Behrens, Director, Foundation & Marketing/Communications at Passaic County Community College (PCCC) will be speaking about Guided Pathways.
Implementing guided pathways is not only an effective organizational framework for your school, it's also a great marketing opportunity. Guided pathways can give your community college the opportunity to focus on student engagement and enrolment. By redesigning your academic programs your school can guide students on their learning path and improve graduation rates. Students will be able to clearly see the successful careers they can pursue.
Vincent and Meredith look forward to answering your questions and meeting with you in person in Denver, March 24th -26th.
For those of you who will miss the conference, we have prepared a short sample of the presentation explaining Guided Pathways and how it's being implemented at PCCC and RVCC, both clients of eDesign.
For help with implementing Guided Pathways at your school, say hello@edesigninteractive.com. Our Ney Jersey team of website design experts specializing in higher ed marketing will be happy to assist you.