A couple of months ago our Creative Director, George Kostov, gave an interview for DotCom Magazine. We are reposting this article below. It contains interesting bits and pieces about the philosophy and creative flow we have adopted as a team.
1. George, please tell us about eDesign Interactive.
eDesign Interactive is a web agency that offers 360° services in digital marketing. Our expertise is in creating fantastic user experiences through website design, corporate identity, web-based applications, and digital marketing. The company was established in 2004. Since then, we have carried out over 1,000 interactive projects and have won 150 awards in the world's biggest web competitions- AWWWARDS, FWA, Webby Awards, Lovey Awards, CSS Design Awards, Davey Awards, etc. At this time, we have a team of 45 experts and offices in the US and Europe.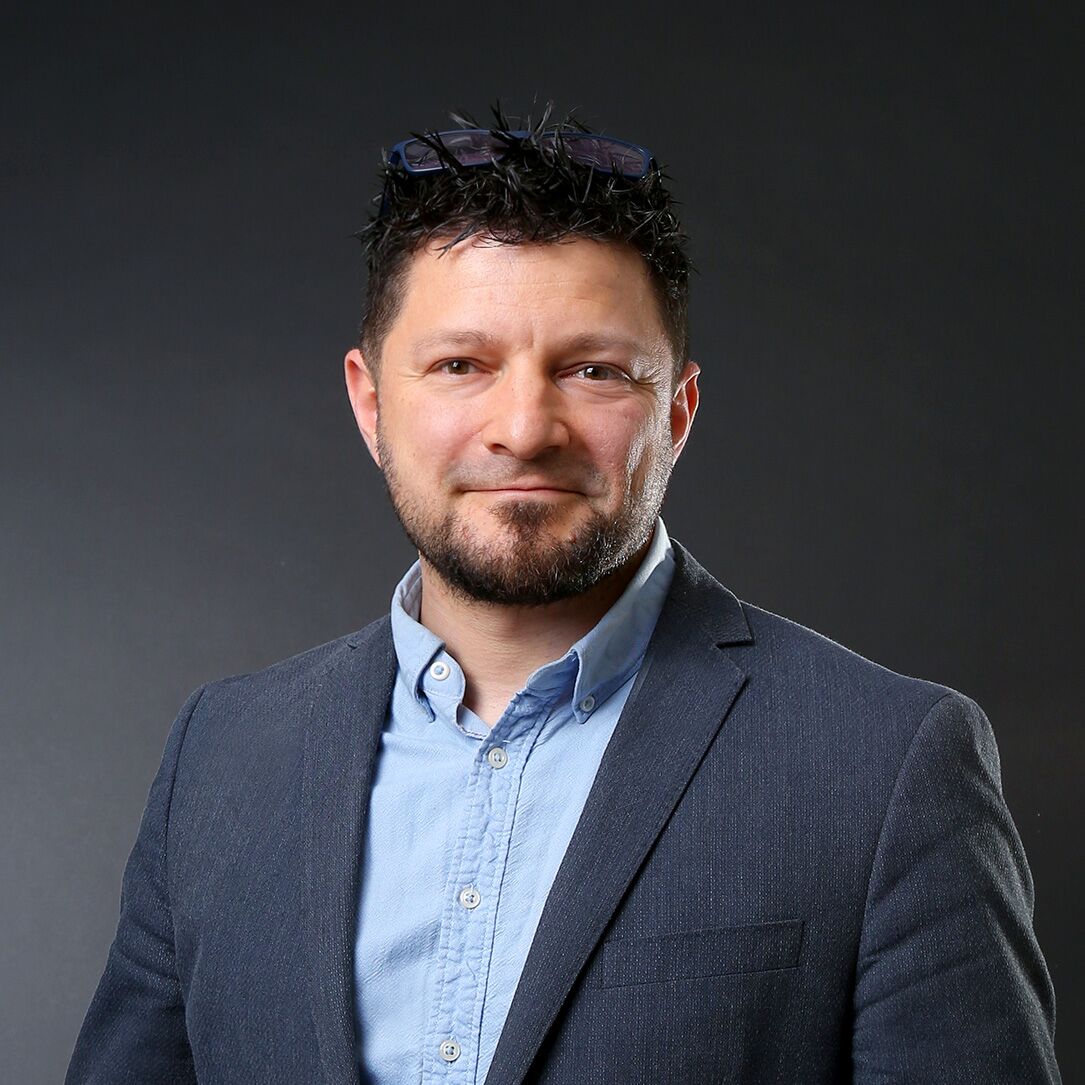 2. How did you come up with the idea for eDesign Interactive?
It's never been a goal of mine to launch a company and make money. As such, I had no specific business idea. What I had was a burning desire to build cool things on the web. My "idea" and driving force came wrapped in motivation, excitement, and sheer fixation. I wanted to create gorgeous, interactive, and useful web projects. Very quickly I realized a solo designer couldn't do those things alone. Creating stunning digital experiences requires a skillset hard to master by a single person. So I started assembling a circle of friends and new encounters. I was looking to connect with people who are exceptionally talented at coding, animations, graphic art, and illustrations to join us in our quest of creating cool stuff. At this point, I met people who shared the same passion for web design and we established eDesign.
The agency still runs on the same core values we've been following from day one. Yet the notion of "company" in the corporate sense of the world is still absent. The office environment we work in is built on the spirit of creativity, freedom of imagination, teamwork, and the joy of a job well done.
3. What is the key to your company's success?
Success can be defined in many ways. To me, success is having the opportunity to do what we love for over 15 years. Success means creating interesting campaigns, challenging the status quo, keep learning, striving to better ourselves daily, surround ourselves with great people, and work together as a team. The key to eDesign's accomplishments is teamwork. We aim to employ the best people in the industry that adder to our company values. Our philosophy is built around four pillars. We love what we do. We prioritize quality no matter what. We keep learning daily. We value our team and put people first. Those are our 4 keys to success.
4. Many of our readers are just starting to build a company. What advice can you give entrepreneurs just starting a new venture?
Start something you feel strongly passionate about- a project that makes you feel good inside. The motivation behind starting a business should not be money, but the desire to do something meaningful that resonates with your personality. When you do something with love, everything else will align.
Have persistence and tenacity. Do not give up too soon. Pursue your objective. Be consistent in following your path. Every beginning is always difficult, so hang on to your vision.
And expect that starting a business will be demanding. Be prepared to sacrifice your time, weather the storms, make tough choices, deal with problems.
You will struggle. You will fight back. There will be times you will feel miserable and desperate. So at least pick an activity you are already good at and want to expand. Your business idea needs to make sense for you. This will increase your chances of success. It will also make the rough seas more fun and enjoyable.
5. For other entrepreneurs seeking to build a business as successful as yours, what advice can you give them when times get a little challenging?
It's not a matter of when. Operating a business creates challenges most of the time. My advice: stick to your values and build the company around them. It's important to be able to stand by your principles when the times get rough. You can persist in doing what you're doing only if you truly believe in it. Trusting in your purpose will prevent you from feeling lost.
The other essential is to surround yourself with the right crew. Let go of employees working for a paycheck and welcome people who embrace your vision and want to become an active part of it.
6. How do you make sure your customers will become raving fans of your company?
There are no certainties. I can only give it my best, put passion in every pixel, and work as hard as I can. It won't guarantee a single raging fan, but I will know that my heart was "all in" and I did the very best I could.
7. In today's fast-changing business environment, how do you stay abreast of things?
We strive to always keep pace with the latest technologies. When new software comes about, we want to be the first to learn about it, experiment with it, and integrate it into our palette. There's no such thing as a "comfort zone". We never settle and welcome change. As digital people, we live to learn. We operate a business that is bound to innovation. It's not difficult for us to be in this ecosystem. We are accustomed to the continually changing metrics of our craft.
Unlike some of the more traditional industries, we cannot afford to be archaic or follow long-established processes. On the contrary, we need to embrace innovation. Every day, we are trying to challenge the status quo and become part of the creation of new technologies. So staying ahead of things does not scare us.
8. What is your "why"? Why do you get up in the morning, and how do you keep yourself at peak performance to lead eDesign Interactive?
There are many "whys". I have created many reasons to like my work and my life. One of the important things for me is to design beautiful projects and find meaning in them. I love building useful campaigns that capture attention. I get up in the morning to go to the office, brainstorm with my team, and design cool stuff. I also get up with enthusiasm and try to be the best dad I can to my kids. I feel lucky to live the life I was made to live, and I'm enjoying every minute of it. When there are problems, when I'm nervous, when I'm sad, when I'm mad- I feel "in my place". It makes me feel good knowing who I am and what I am striving for.
9. Can you recommend a book that has influenced your career? How did it influence you?
I can recommend you two books. Not sure if they have influenced me per se, but will surely inspire you:
Creativity Inc. by Ed Catmull
From Zero to One by Peter Thiel