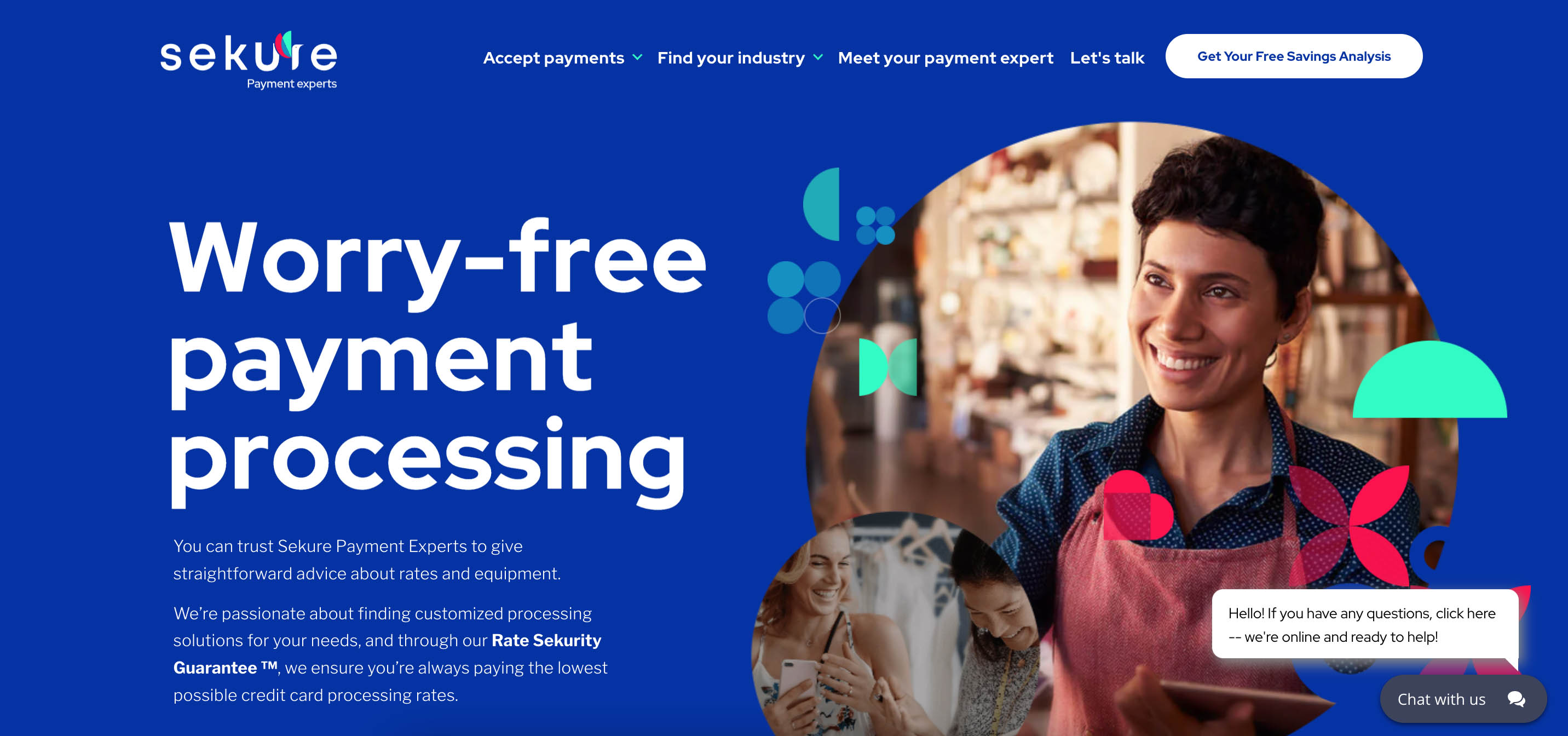 We are excited to announce the website release of Sekure Payment Experts!
Sekure is a payment processing solutions and merchant services company, trusted by over 35,000 retailers and business owners.
Our role was not only to create a visually captivating website with smart administration options, eDesign was also tasked to rebrand the entire company. This was a challenging project for us that grew into the story of the hummingbird.
We designed a unique corporate identity and a visually captivating website with full-screen photography and iconography inspired by nature, optimism, and straightforwardness.
Our underlying theme became "no worries". The rebranding concept and web design work transformed Sekure's narrative from comparing rates with other merchants to an emotionally compelling story that grabs the attention of the audience.
Sekure Payment Experts celebrated the launch of their rebrand with a fantastic party. Have a look at their beautiful event video.
Even though the website is very dynamic and visually fun, it also fulfills the requirements for a clear message, with industry segmentation, and conversion funnels and goals.
The narrative of the homepage starts in the web navigation with options like "accept payments" "find your industry" or "meet your payment expert" and leads users to detailed landing pages and clever contact forms that take only a few clicks to complete. We are also testing user personalization options based on individual industries.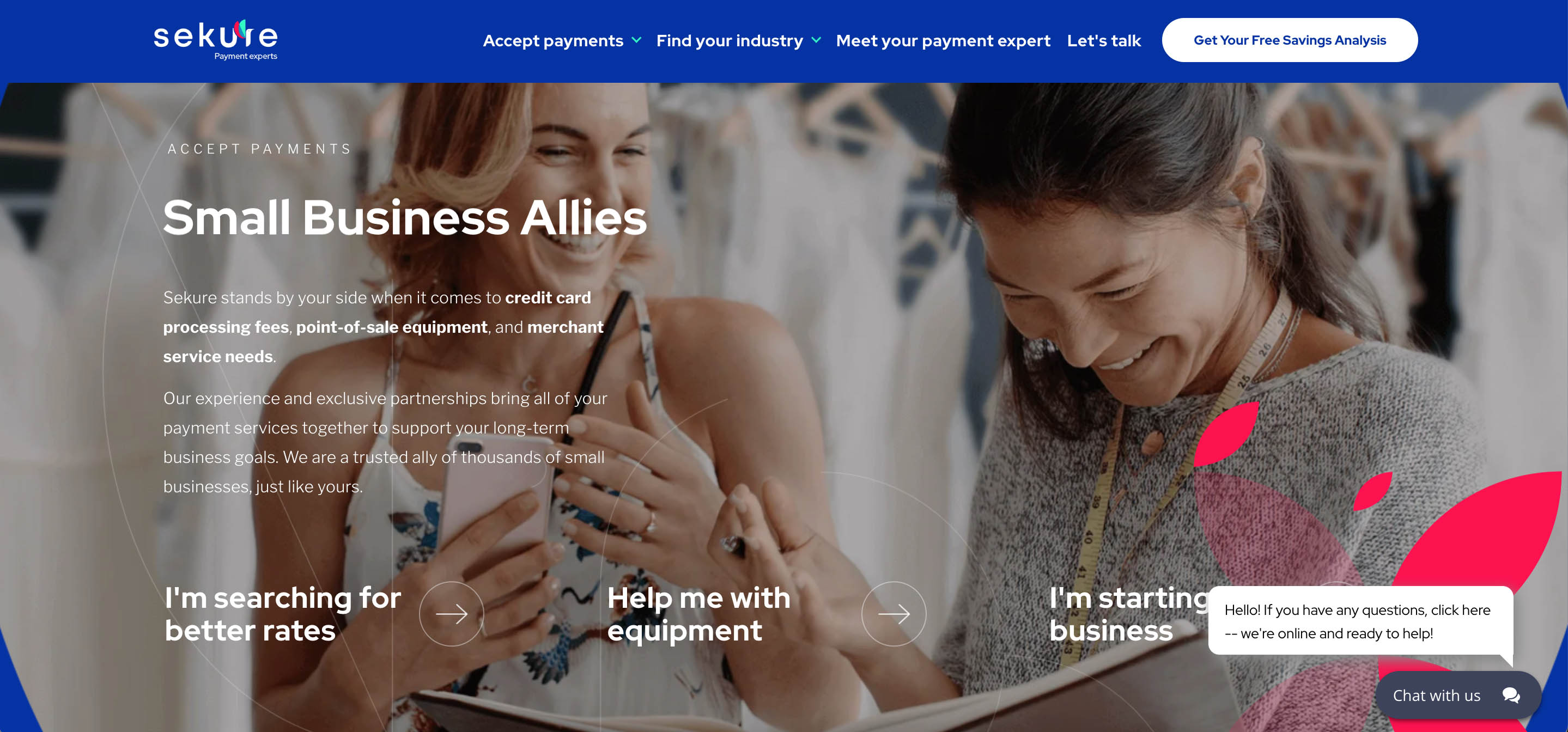 Starting a new business is exciting and Sekure makes accepting payments easy and effortless. Our website design not only brings this worry-free message to life, it also positions Sekure as an expert in the field.
Let's create something awesome together! Say hello@edesigninteractive.com. Our web design experts in New Jersey will be happy to connect with you and learn about your marketing goals.