The website design industry continues to grow exponentially each year. That's why our team at eDesign Interactive is always looking for the best people, technologies, and solutions to serve our clients.
Striving to bring innovative ideas to life has helped us earn our latest award from the web design community. Our team is excited to announce that The Manifest has recently recognized eDesign as one of the most reviewed web designers in Bulgaria.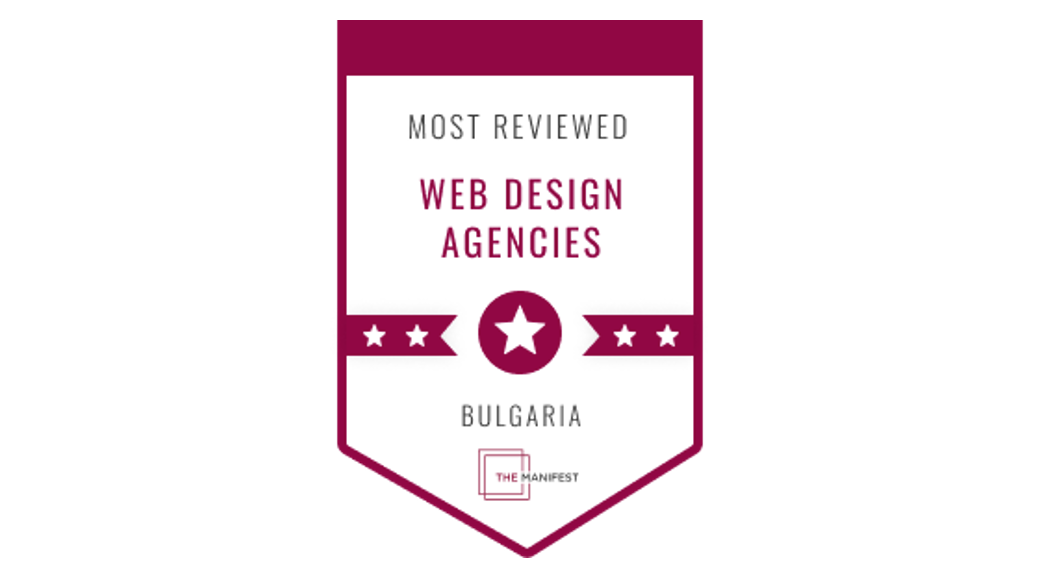 The Manifest works on gathering and verifying the hard data, expert insights, and actionable advice that companies need to build their brands and grow their following. The platform provides practical business advice and lists the best digital marketing agencies in the industry.
According to their recent report, eDesign Interactive has received the highest reviews among all of Bulgaria's web developers. Our team would like to take this opportunity to thank our clients for helping us achieve this award. We are truly grateful for their trust and support throughout the years.
To officially receive the award, here's our Operations Lead, Marin:
"We are honored to be ranked on The Manifest's official list of most reviewed web designers for 2022. The Manifest's vote of confidence motivates us to keep up the good work. This fantastic recognition inspires our team to keep soaring to new heights."
Be it websites, campaigns, or rocket ships… let's create something awesome together! Drop us a line today.