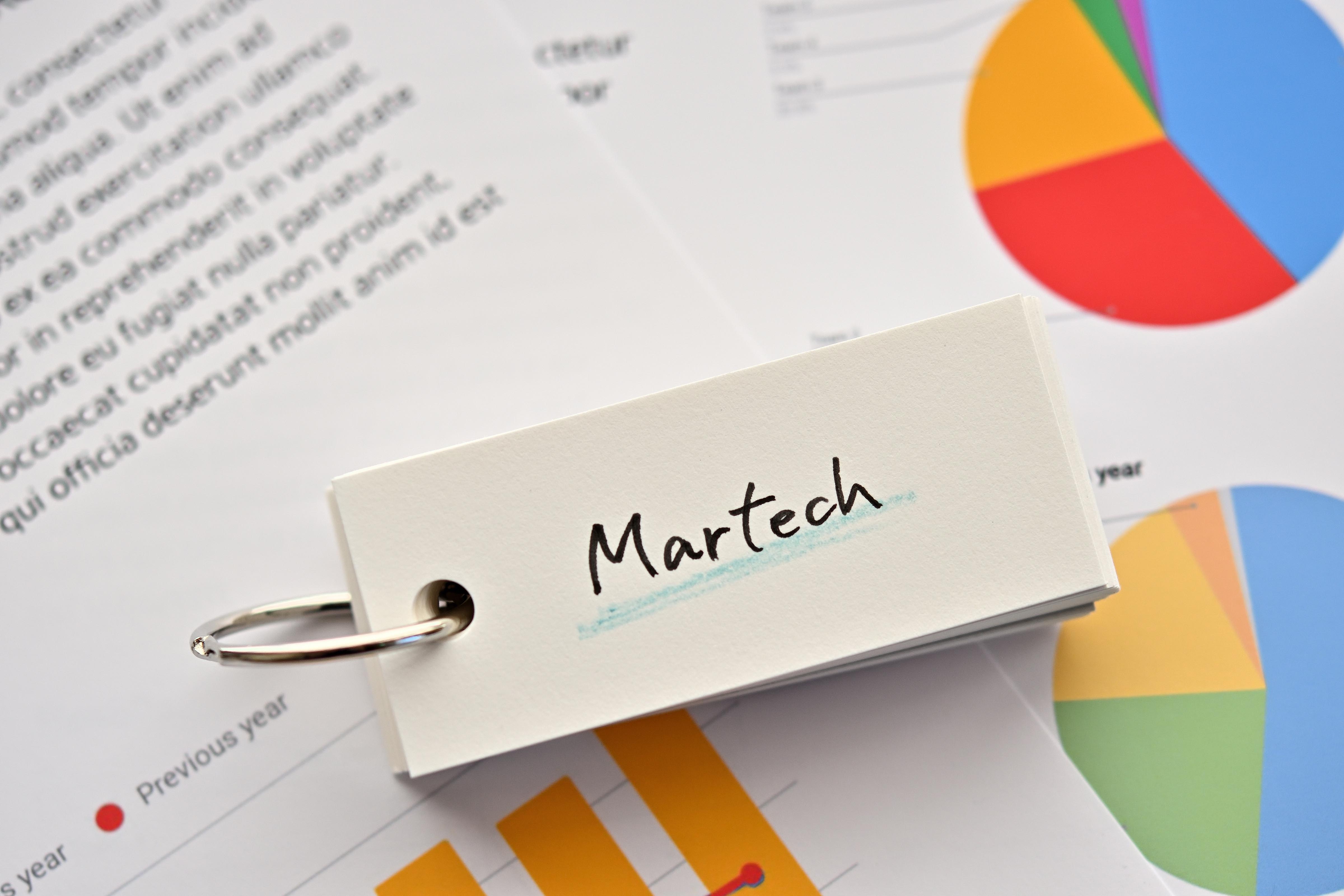 MarTech (marketing technology) integration--it's a buzzword but what does it mean? Because of its mushrooming popularity, our team is finding itself speaking with clients who want to integrate a MarTech stack during their website redesign. It shows us time and time again that marketing executives do not understand why investing in tools for personalization, automation, or machine learning matters, but it also matters when to do it. Most CTOs, CMOs CIOs, or now CXOs never implemented AI and deep learning. In truth, only a handful of companies are doing this well, the rest of the brands are only talking about it.
Designing or redesigning your website is not the time to flesh out your entire MarTech strategy and implementation plan. Our advice: "crawl, walk, run".
Your long-term personalization and automation plans are connected to your website design, but they are separate projects. In our opinion, your website presence comes first. If you don't have an engaging website foundation, you shouldn't be thinking about personalization yet. If you haven't measured marketing data for 1 year, then you're not ready. Here's why.
PERSONALIZATION FAILS
Gartner predicts that by 2025, 80% of marketers will abandon their website personalization efforts.
The reason why personalization fails is because most companies fail to connect the proverbial dots.
For starters, most brands do not know how to deal with the tech barriers of personalization and fail to choose the right technology that makes sense for their business. It's very important to pick the right tool and be able to analyze your data. Many companies lack this initial customer knowledge and neglect to organize their personalization efforts accordingly.
Also, personalization requires data collection and integration, which can be a challenge. It's a costly process to invest in testing tactics and tools as part of the ongoing strategic planning and personalization roadmap. Consumers are showing a big decline in trust, and regulators around the world are scrutinizing data collection as demonstrated by the GDPR and CCPA.
If you are serious about pursuing web customization, you need to ask yourself two questions:
1. Do you have a system in place that captures customer data?
2. Do you have a plan to create dynamic content at scale?
For the first question, make sure you process the user information you have collected before you tailor your offerings to consumers. As far as creating dynamic content at scale, true personalization means creating content for each persona.
Using third-party data will not be possible in the future, which is a problem for companies that rely on it. We see it in Europe with GDPR and we see it with companies like Apple giving people the ability to restrict Facebook on their devices.
Being able to market to large pools of people with different behaviors and demographics is going to be limited. These new rules will truly push marketers to be savvier, and offer incentives to get customers to share their personal preferences. Brands will have to work harder to connect with individuals, win their trust, and entice them to opt in. As a result, your personalization efforts will have to evolve to reflect this shift.
A STEP-BY-STEP PROCESS
First, you need a digital space that follows your brand guidelines and voices your brand vision on target with your business goals. Building creative websites is what we specialize in. We use UX design to develop digital content that converts and provides the right information to different audiences.
Second, in order to develop a personalization strategy, you need to research your user pathways. A phased approach is probably the best way to look at it. Begin by building an engaging website, then start testing your personalization options.
Third, to prioritize your choices, you need to understand:
- The detailed breakdown of your audiences
- Intent of your visitors by audience type
- Key messaging that is best suited for the needs of each group
Fourth, you need to create tailored content, build targeted landing pages, diversify your marketing emails, and create distinct social media visuals to test what's working and what's not. Be prepared for a lot of work. You need a technology map and plan to run your strategy, as well as a trusted agency to create this content for you.
PERSONALIZATION IDEAS
On a micro-level personalization can be simple to do. For example, you could plan to display a different banner on your homepage based on someone's location. You could geo-fence your content or adapt brand visuals based on the link a user has clicked to find you.
Addressing consumers coming from a particular referral source will boost your engagement when people land on your site. This personal touch is easy to implement and could be designed as a simple snappy headline.
For example, working with a well-known hummus and guacamole brand, we implemented a low-cost design investment that brought in high conversion rates. Each time a user landed on our client's page referred by Rachael Ray's or Oprah food recipes websites, we added a message on the homepage saying "If you're interested in our delicious recipes, check them out here". The clicks and engagement increased overnight.
Personalization can also be more complex, like understanding the behavior of a user browsing your website, then tailoring their options on their second visit. This means thinking about content presentation for a specific audience on both the first and second visit. This is a big project, especially if you are looking to design a hyper-personalized experience for each prospective audience and creating content for each persona.
Ultimately, you need to ask yourself what is the level of investment and planning you are ready to spend on your web personalization? This could be a never-ending venture with multiple levels of targeted individuals.
Our team observes big companies excited about AI integration invest in expensive software subscriptions. In reality, they end up using 10% of what the software is capable of because of a lack of knowledge and a lack of real marketing integration.
We are not the type of website design agency that will sell you on expensive software you don't need and won't use. Our advice is this, don't start thinking about personalization before you have created a digital space for your brand that serves your needs and purpose.
TAKEAWAYS
When AI, machine learning, and website personalization elements are incorporated into your online presence, your digital platform can be very powerful. However, brands need to embark on this digital transformation step by step.
If your team is looking to explore MarTech integration, know that the process needs time. It's a progressive learning curve. There will be challenges you will need to solve. Your short-term web design plans cannot address these elements for you.
The truth is that a genuine website is the building block of personalization. Creating a tailored user experience starts with an engaging and informative space that meets the needs of your customers and shows off your brand in the best possible light.
From a UX perspective, this means developing a website that provides the right information and converts audiences. If your website is not doing those two things, you need to rethink your web development.
For help with your website design, branding, or digital campaign, just say hello@edesigninteractive.com. Our New Jersey web experts will be happy to assist and learn more about your business.