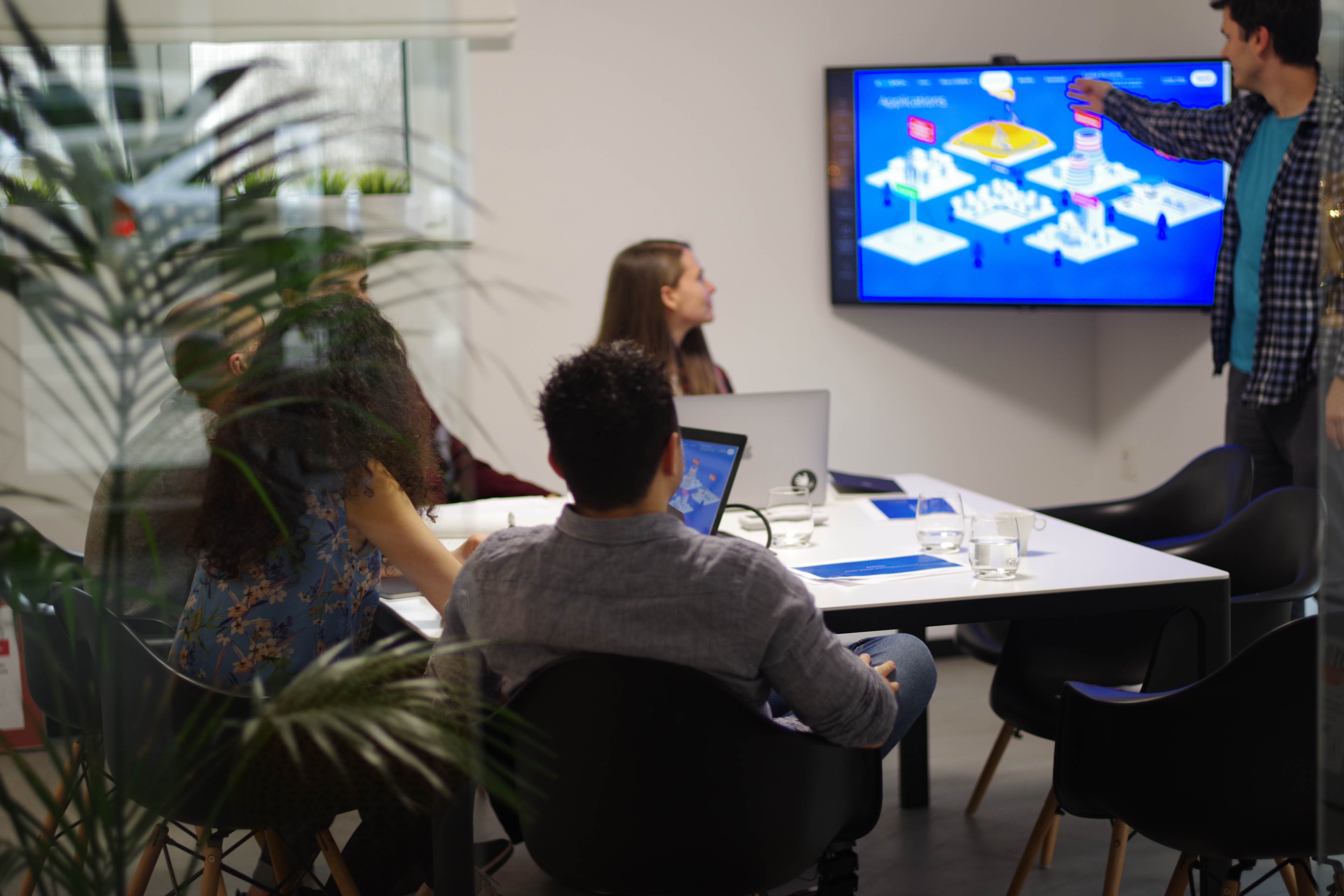 What is your key marketing asset?
A designer will tell you it's the visual concepts you build into a brand that make products attractive and memorable. It's crucial to invest in eye-catching designs that resonate with your target audience. From a design standpoint, your most important marketing ingredient is your brand image.
A developer will tell you what's really important is your data. From a development standpoint, your key advertising asset is solid code execution, the programming behind calls to action, and the technology you can leverage to realize your set of goals.
We think the truth lies in the middle.
Our best advice to brands is to put the spotlight on the human experience. What's truly important for building a powerful advertising campaign, landing page or website design is a particular mindset. We call it "a data-driven, human-centric approach". Let's investigate what that means.
Our Methodology
To create an exciting online experience, we use available analytics insights. With the improvement of retargeting and personalization, we have a wealth of knowledge at our disposal and apply it in various ways to maximize its effectiveness. Being able to collect and read this information is real marketing power.
Our data-driven, human-centric approach covers three steps. We investigate the branding value of a message, establish the most effective user experience, and blend both into a visual design created to wow users.
How to Unlock Your Brand Value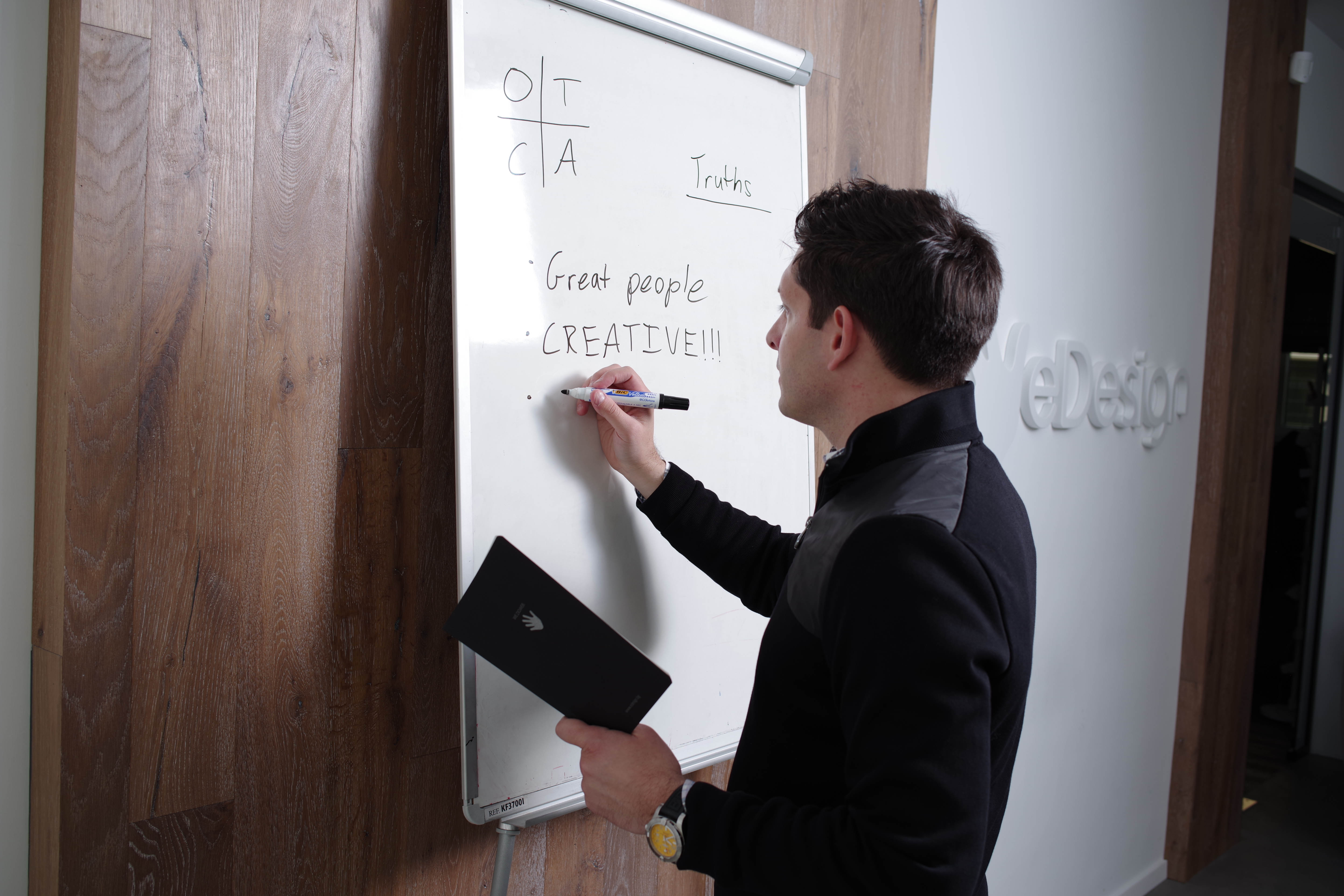 To understand the value a brand generates, we look at multiple factors. We start by immersing ourselves in our client's business and analyzing the needs it fulfills. What is the story that surrounds the merchandising production? What is the key value proposition? What is the intended tone of voice and product copywriting?
We gather differentiators from the brand's guidelines, story, and creative. We assemble information through corporate interviews, heuristic evaluation of the company's current website, and competitor research.
We look at all this data to identify and understand what the brand story needs to be. Our objective is to bring forward a company's business goals and translate them into beautiful visuals.
At the end of the research process, we apply our industry expertise to develop a powerful brand manifesto that appeals to the intended target market.
Our Goal Is to Create a Unique Online Experience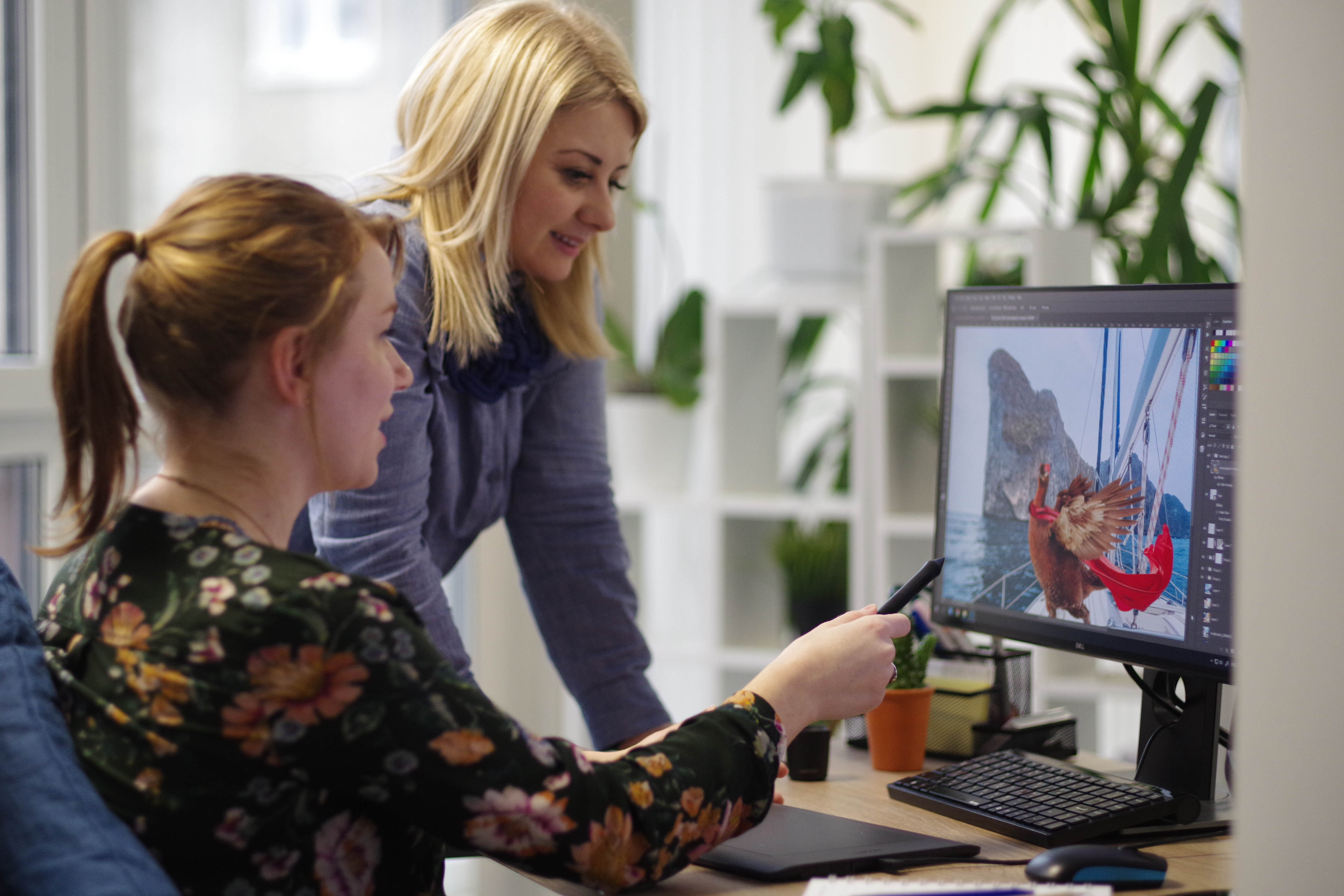 The design approach we use is focused on user interactions and creating an exciting online journey. Using qualitative and quantitative data is important to create the right user experiences by device, geo-location, product content, and purchasing options. Being able to develop highly personalized campaigns makes users feel valued like never before.
The most important job here is to characterize the consumers we are trying to reach and get under their skin. We collect relevant information to understand what motivates these buyers to take action, fill out a contact form, research content, and/or share information on social media. What are their priorities, challenges, and pain points?
Our team considers insights like retail numbers, third-party research, and consumer market information. We investigate SEO and eCommerce analytics from the company's existing website. We incorporate retail information about purchase history at particular geo-locations. We also use Google Analytics to understand keyword search interest. This helps with better keyword planning and content creation. All this information is helpful when thinking about designing a website experience that speaks to a specific audience.
Depending on the project, we also use third-party machine algorithms for cognitive and emotional analysis of images and videos. Collecting this information helps us generate the most attractive ideas and visual concepts that create a memorable user experience.
Design to Wow Users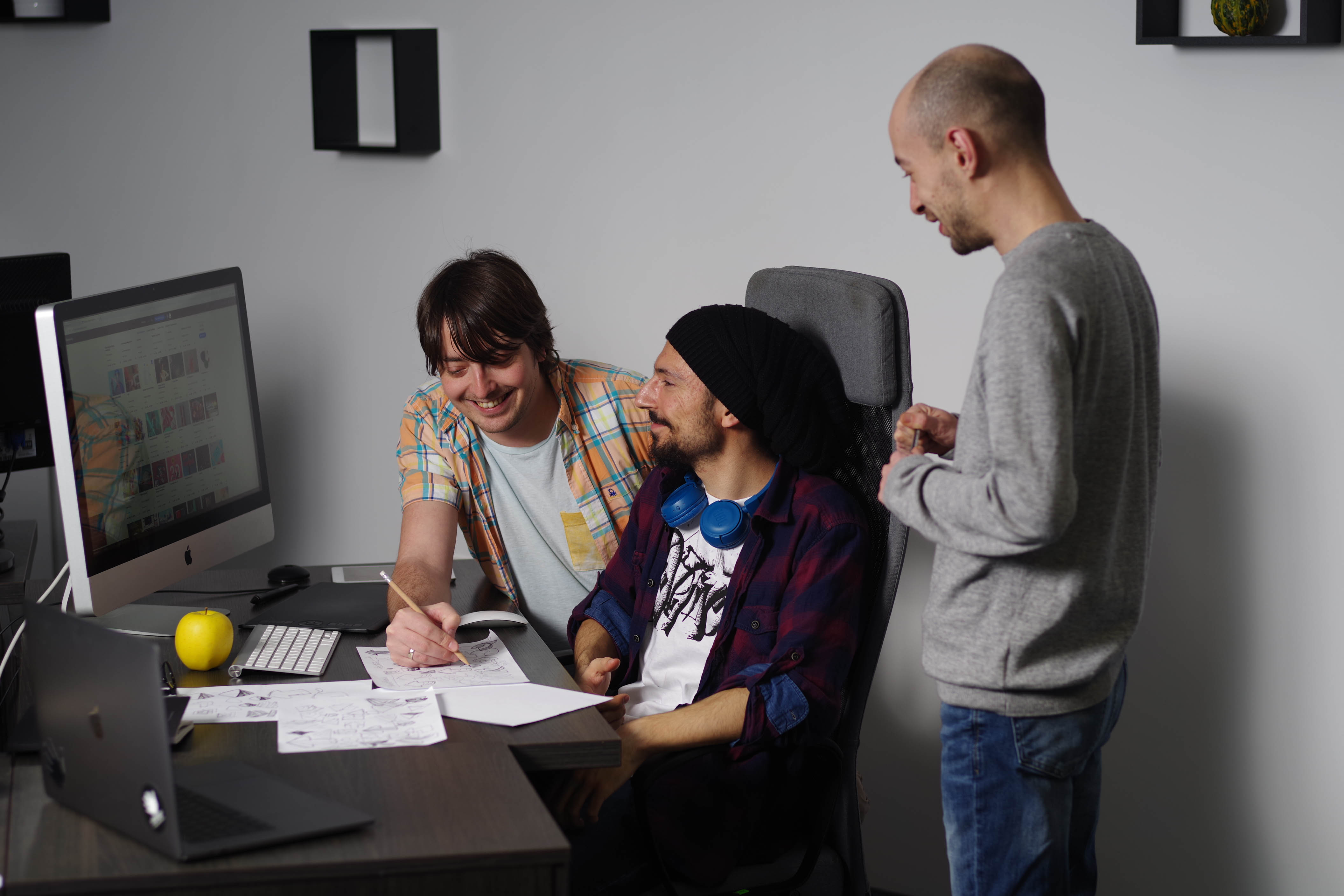 To dazzle an audience, we aim to go beyond the pragmatic needs and expectations of the users. We aim to spotlight their passions and personality. What does our audience truly care about? Becoming part of the audience's culture allows targeting the right channels and developing campaigns that generate results.
In the design phase, we use the power of imagination to create striking layouts that pull in engagement. We use the language of colors and custom illustrations to convey influential messages. We apply the dynamics of white space and custom fonts to build optical harmony, and we create web animations that surprise viewers.
The added magic of digital is that once a campaign is up and running, we can collect real-time progress information and use it to tweak the input. Feedback can help identify what the audience wants to hear and fortify the existing marketing strategy.
The digital world has dramatically changed the way users research and buy products. This new wave of online advertising presses brands to create campaigns that are not only clever in their visuals and messaging, but also very clear and precise.
Data meets design is more than an approach to design; it's a methodology. When you work with eDesign, you work with a team who has the ability to create gorgeous designs. You also engage our ability to leverage data and have a valuable impact on your brand's story and creative.
For advice on your next campaign or web page design, just say hello@edesigninteractive.com. Our New Jersey digital team would be happy to connect with you.