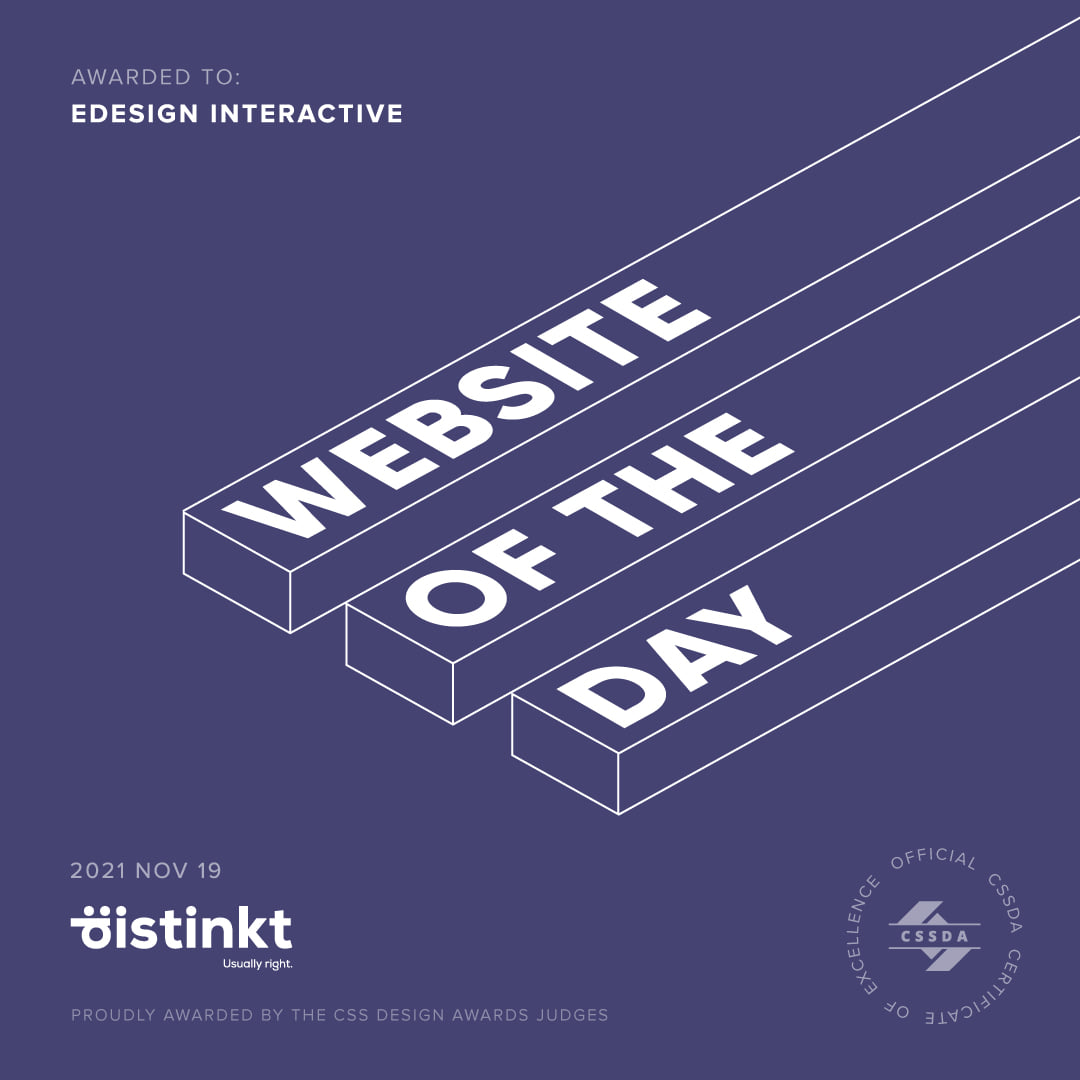 Fantastic news!
Our team is excited to announce that d:istinkt was chosen as the Website of The Day (WOTD) by CSS Design Awards! This is a fantastic recognition coming from the best web design industry leaders.
CSSDA is an international award platform that showcases the most creative designers around the world. The platform features agencies that push the boundaries of UI, UX, and innovative development. Winning a WOTD title is a great honor.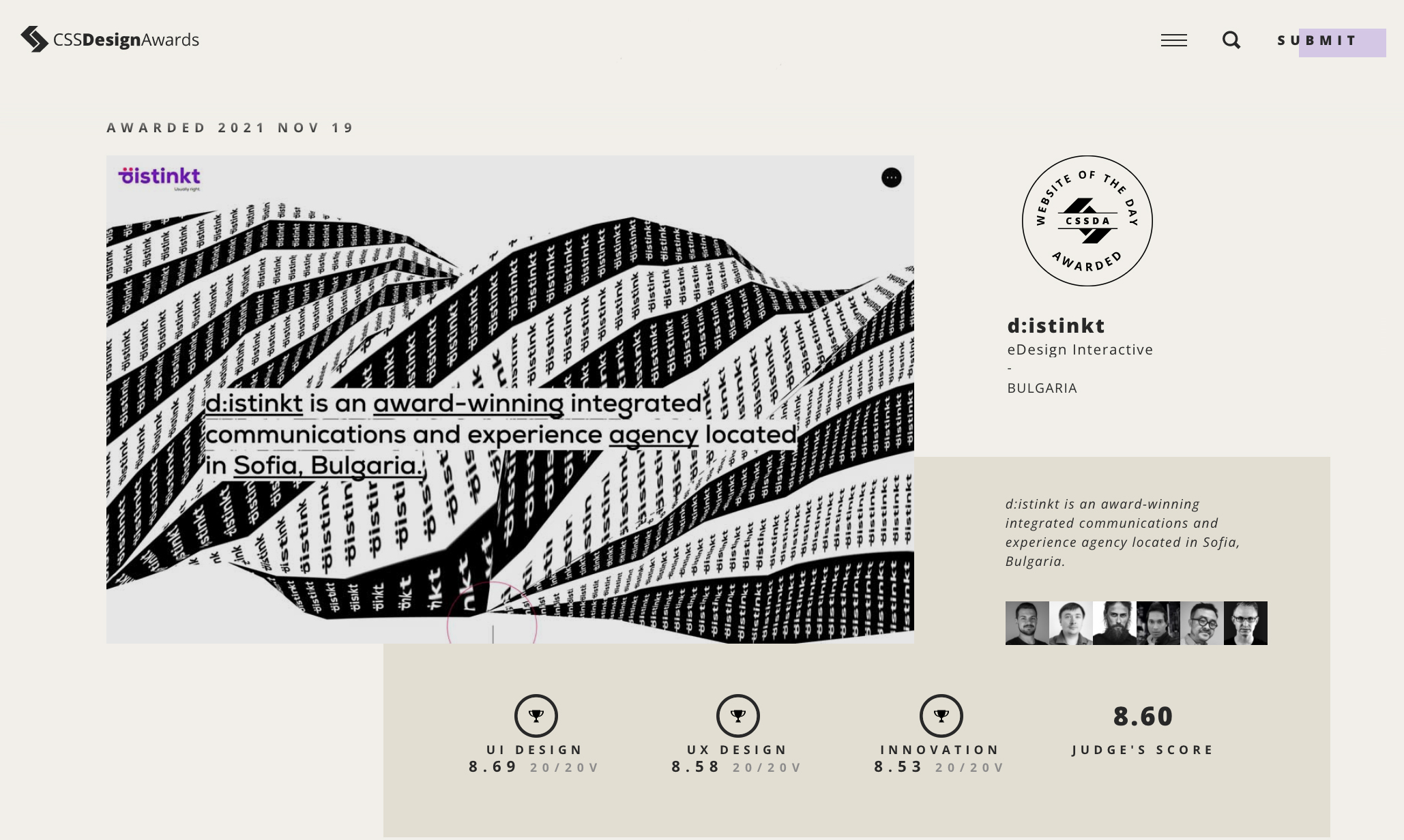 The award-winning website design was created for a remarkable and unconventional communications agency based in Sofia, Bulgaria. The team at d:istinkt excel at crafting marketing messages that lead to unforgettable brand moments. It was only fitting that the website of this exceptional company brings forward unique animations and surprising design elements.
Working with d:istinkt was a pure pleasure and so much fun. We are grateful to the team for letting us unleash our creativity and experiment with fun directions. It takes a brave and audacious company to test new technologies and embrace bewildering design ideas.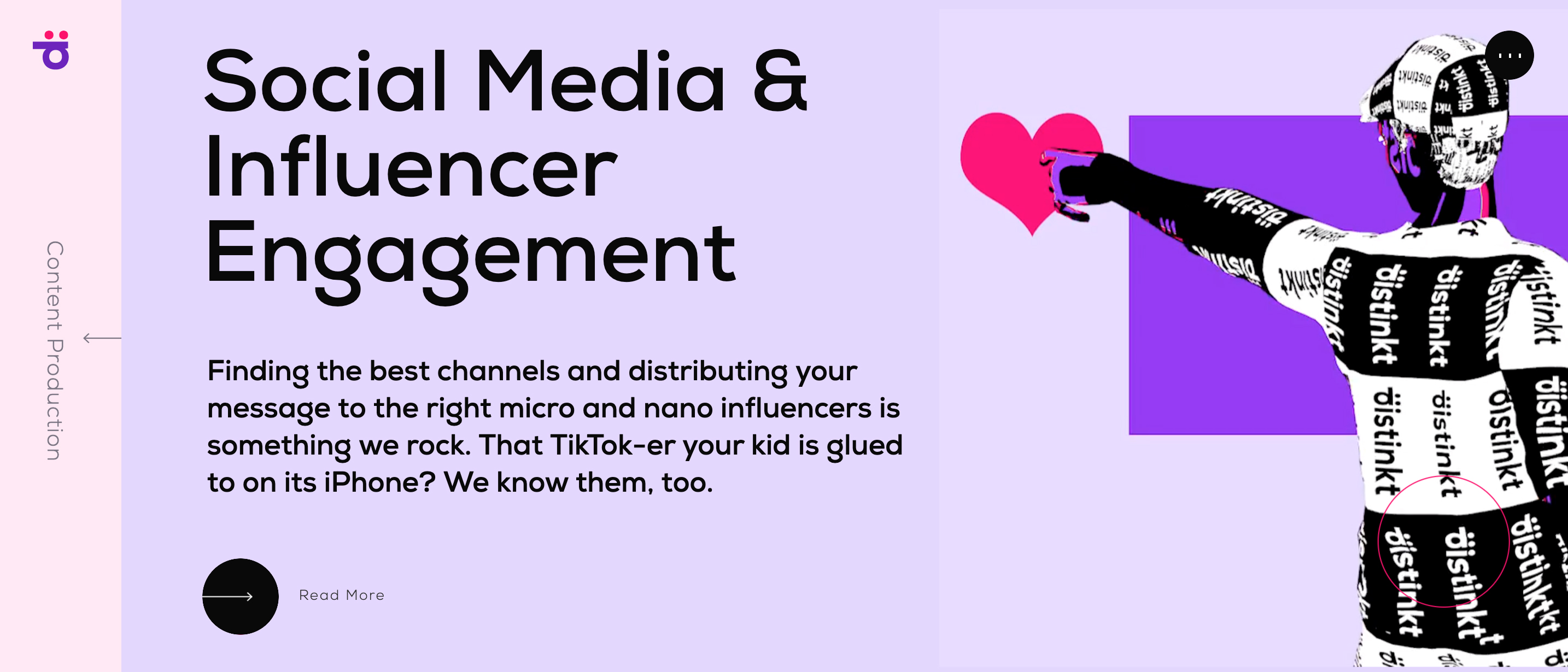 The result is a flamboyant site filled with eccentric visuals and astonishing UX components. Users are bound to smile and be surprised while browsing through the pages of d:istinkt.
The company's work and portfolio are certainly unique. Have a look.
Do you have a project we can help with? Just say hello@edesigninetractive.com.
Review examples of our work.