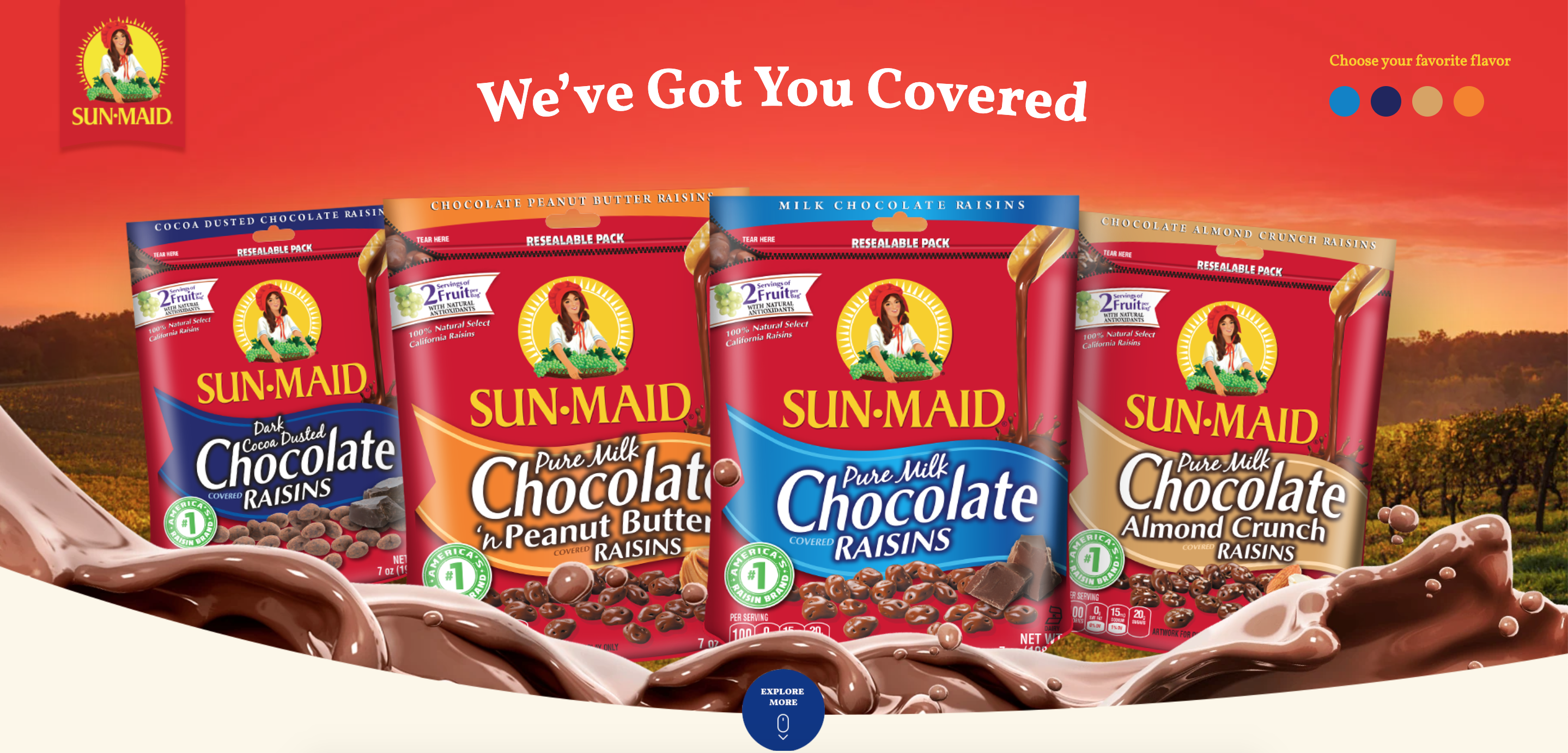 Our team is excited to announce a new website launch. Sun-Maid Chocolate Raisins is live, just in time for Halloween! The website is a splash of chocolaty goodness and fun colors highlighting three new flavor varieties.
Sun-Maid Chocolate Raisins are an ideal treat for kids and adults, from Morristown, New Jersey all the way to Mexico City! Did you know they provide two servings of real fruit in every delicious cup? There are now four mouthwatering varieties drenched in luscious pure milk chocolate.
The website is a modern, mobile-optimized site that communicates "the magic of chocolate" while staying true the original Sun-Maid brand. Our design team focused on illustrating the simplicity of real ingredients like grapes, raisins and chocolate, while creating an engaging user experience.
Have a look at Sun-Maid's new website design and get ready to trick or treat with the most plump and juicy California raisins.
Needless to say, we are sweet for this client!


Are you looking to update your brand's website design? For advice, just say hello@edesigninteractive.com. Our New Jersey website design team will be happy to learn more about your needs.